Located along the Scioto River in Downtown Columbus, the Center of Science and Industry is a fun and educational space focusing on how science and technology applies to what we do in daily life as well as larger applications.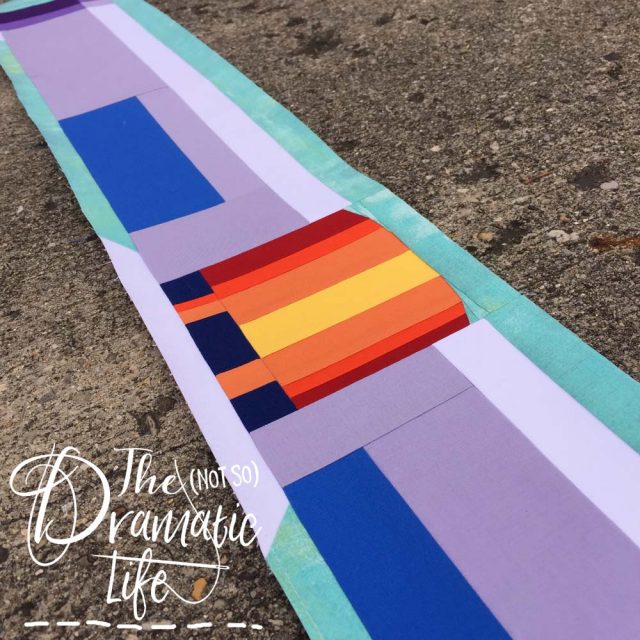 This building, like the art museum and main library that we have already explored, is a combination of new and historic structures. Unlike the other structures, the historic structure isn't visible on the side of the main entrance. This part of the building is a sleek curved structure with a cylindrically shaped central entry section. The riverfront view of the structure is a former city school with the addition visible on either side. I never realized just how long this building is until I drafted this block- the finished block is just 6″ tall, but 5 feet long!

This pattern is available from Dabble and Stitch in Columbus, Ohio. If you have already purchased the pattern, you can access the extra templates here. You will need the password included in the pattern instructions to access this page.
I will be demonstrating the construction of a portion of this block Sunday, January 6th at 1pm at Dabble and Stitch.