On occasion, I have to set aside my usual "uniform" of jeans and blouses or knit dresses, and put on something a bit nicer. These events tend to sneak up on me, and I frequently end up un-accessorized as a result. This weekend I decided that it was time to at least have an appropriate purse for some of these Summer functions.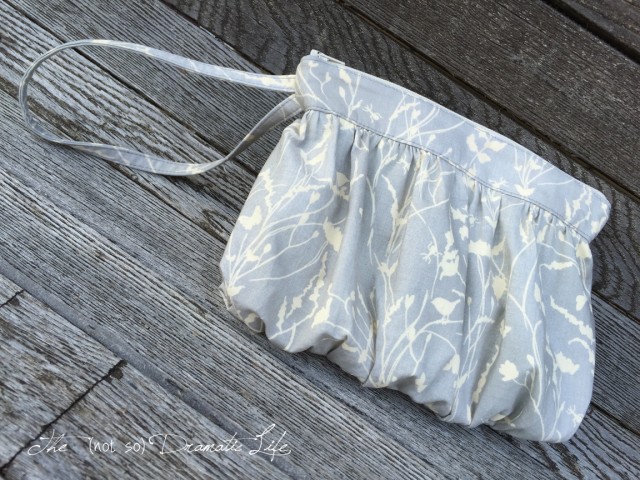 My nicest Summer dress is a grey and beige stripe, so I decided to use a fabric in the same color scheme for the exterior of the bag. This cotton is a Janet Clare print from her Field Guide line of fabric for Moda. So far this bag is pretty subtle, and I couldn't have that! The main part of the interior is this cheerful green dot.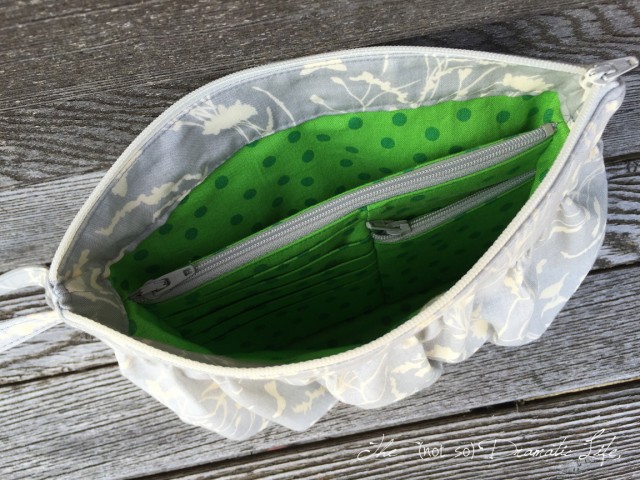 I designed this bag to be divided into two sections with a zippered pouch in the center. On one side of the central zippered pocket, I added five card slots and a smaller zippered pouch with a pocket behind it. The linings of the internal zippered pockets are bright pink. I didn't realize how much the interior of this bag looks like a watermelon until I took the pictures!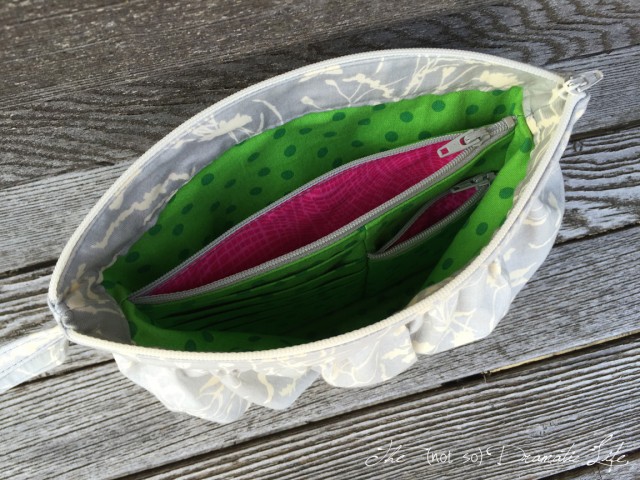 The inner lining lays smooth with the outer fabric ruched (gathered) over it. Then the upper band with the zipper and wrist strap is added. At about 9″x7″, this will work as a just-large-enough-for-an-evening bag, and it is nicer than my other bag without being too formal.