Another ten hexagons are finished and joining their friends on the design wall!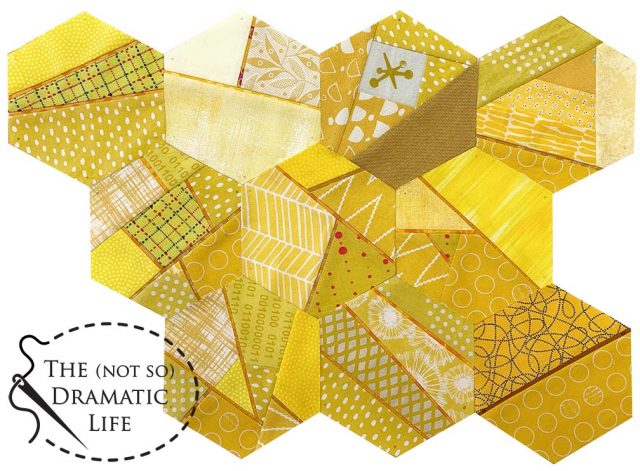 So far, the hexagons for this project have all embraced improv piecing, so today I'm giving you a brief behind the scenes look at the construction process. For this project, my interpretation of improv is going into the day without a specific plan and sewing pieces of fabric together until I have a composition that I like for that day's hexagon. I do use a ruler, but with the exception of the 1/8″ wide slivers, it is mostly a straight edge instead of a measuring tool.
For these blocks, I sew a pieced section of fabric first, before placing and trimming the hexagon shape. My process for creating the pieced fabric is:
Select a palette of fabrics from my preselected cuts.
Choose two of those fabrics and sew them together.
Press the seam allowance to one side.
Decide which side of the composition you are going to add to and trim that side so you have a straight edge. (This line can be straight or angled. It could also be curved, but I haven't done that so far on this project.)
Sew the next piece of fabric into place.
Press the seam allowance to one side.
Repeat steps 4-6, adding 1/8″ sliver inserts as desired, until the composition is large enough to contain the hexagon template.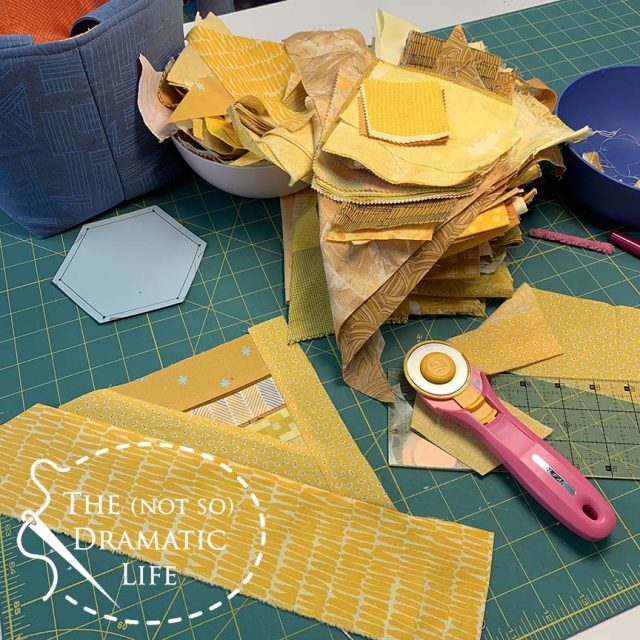 Once the composition of sewn fabric is an appropriate size, I place the card stock hexagon template on top of the fabric. To make sure the placement is pleasing, I hold it up to a light and rotate the template until I like the positioning. I then trace the template with an erasable fabric pen.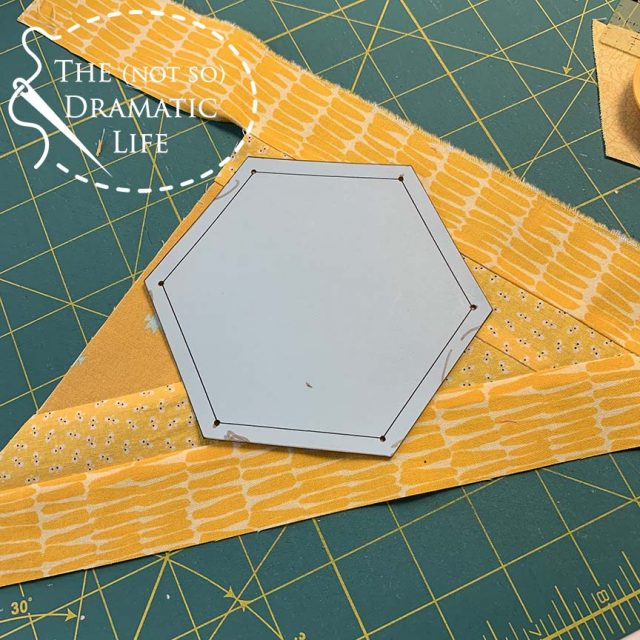 After tracing, I make sure that I still like the position of the hexagon shape before trimming it with a ruler and rotary cutter. The larger pieces that are cut off go into a bowl of scraps to be included in future blocks. The pieces that are too small for that are discarded.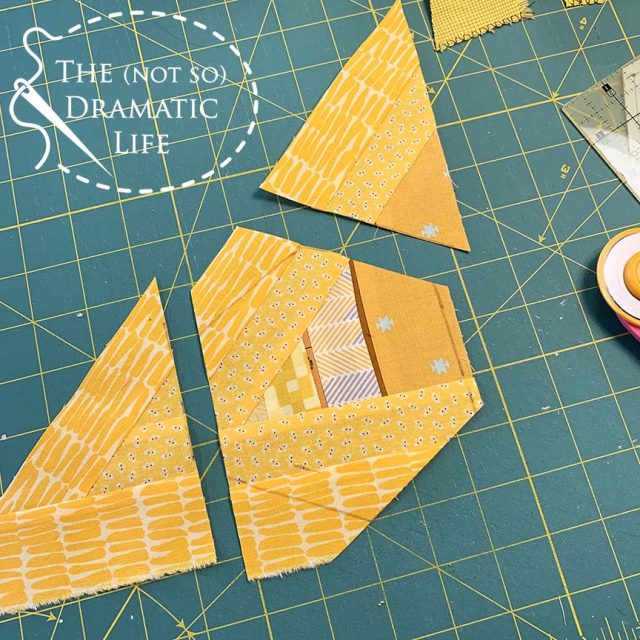 And here are blocks 1-30 shown all together. I'm amazed at how quickly this is growing!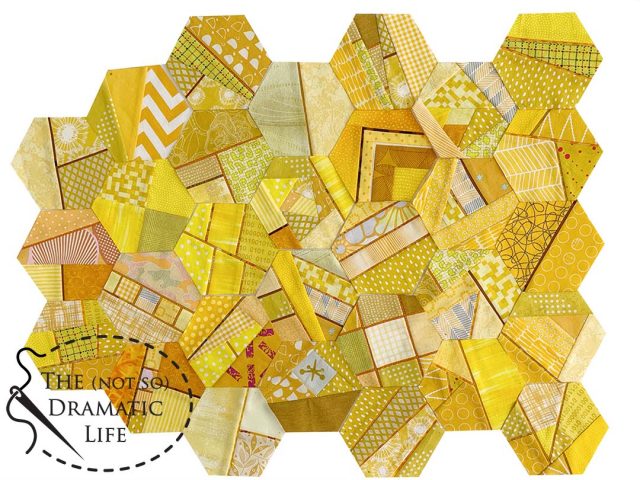 I hope you'll follow along with me as I construct these 100 blocks in 100 days! Here are the previous posts and some of what's coming up:
Foundation paper piecing hexagons
Using the elements of design in a monochrome palette
Maintaining Consistency