In February the Central Ohio Modern Quilt Guild began its first member challenge, and I was excited that it was based on color. Each participant drew two crayons from a bag and combined them with their tints/shades and a single neutral to create a quilted project. I pulled out carnation pink and cornflower blue crayons and this mini is the result. For an added bonus, these colors are pretty much the Pantone colors of the year!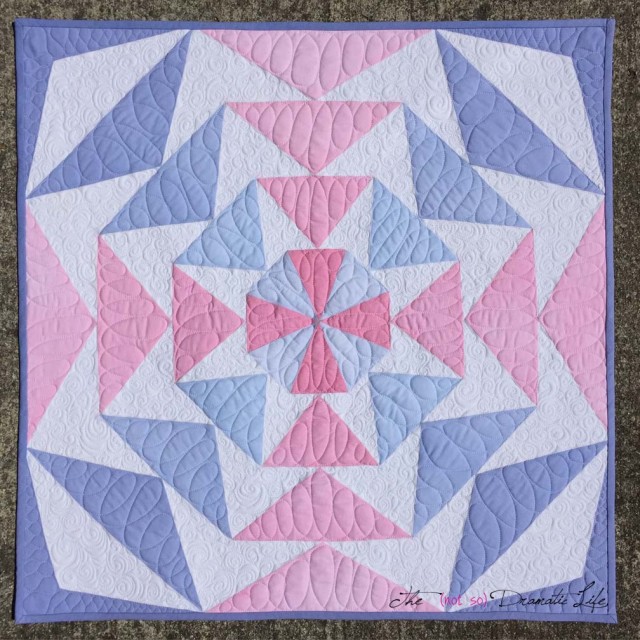 The initial designing was done on AutoCad, and from there I was able to print out my templates for English paper piecing (EPP).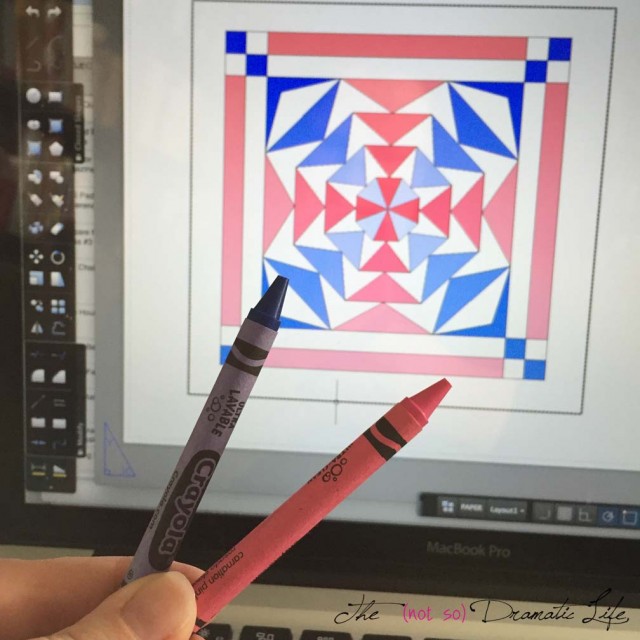 I debated about which technique to use for assembling this design, but ultimately I decided that EPP would allow me to eliminate some of the seams, creating a more streamlined visual design.
I was intrigued by the idea of embracing the color gradients as a design element for this project, so I decided that the most effective way to achieve this look would be to dye a set of fabrics in each color. Since this was not a particularly difficult dye process, I went with the relatively simple (and mostly mess-free) liquid RIT dye. I had a large piece of white American Brand Cotton, and used it throughout the project.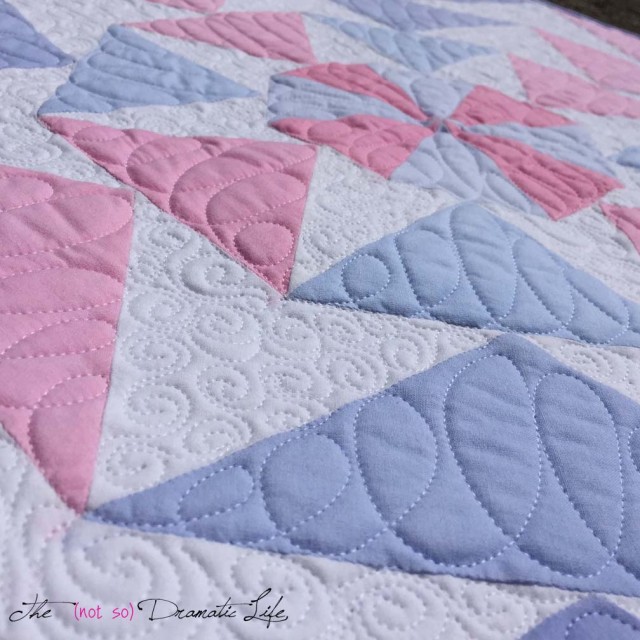 Recently I have done quite a bit of ruler work with lots of starts and stops in my quilting, so for this project I challenged myself to quilt with no rulers and no design based starts and stops. This was a lot of fun, turned out cute, and went super fast!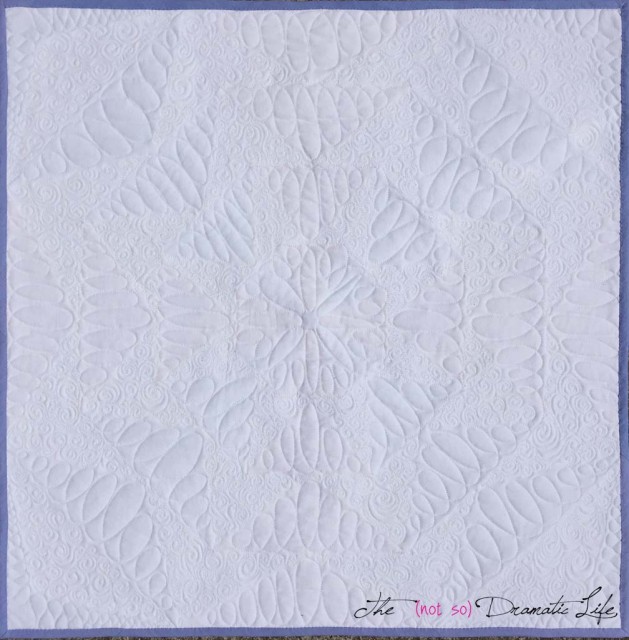 We have had lots of wind this month which has made it challenging to get decent photos, but this shot of the quilt trying to blow away does show the quilting off nicely!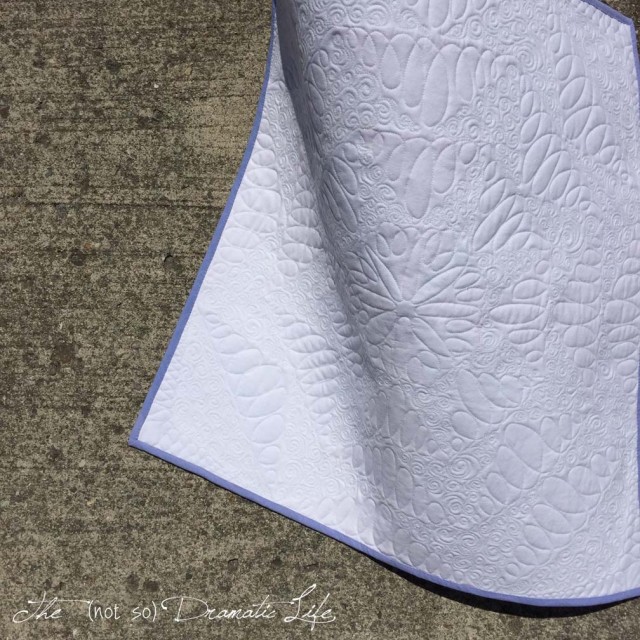 Quilt Stats
Title: Gradient Geese
Size: 24″ x 24″
Techniques: English Paper Piecing
Quilting: Free motion quilting with A-1 Longarm
Fabrics: American Brand Cotton Solid, dyed in gradients with RIT dye
Batting: Warm and White
Thread: White Aurifil
Binding: Dyed blue bias, machine stitched to the front, hand stitched to the back
This project was my One Monthly Goal for April.