The Ohio Statehouse is situated in Downtown Columbus near many of the buildings we have already added to our quilt. The Ohio Theatre is across the street, and the science center is a couple blocks away, just over the river. In the other direction you will find the main library and the art museum.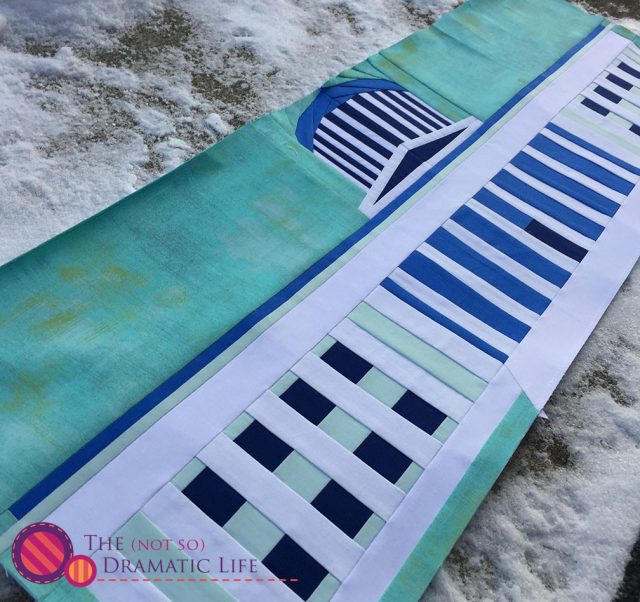 Our statehouse is particularly distinct because it doesn't feature an exterior dome, but a cupola. There is an internal dome structure in the rotunda, and the tour of the building is worthwhile to experience the art and architecture featured in this impressive structure.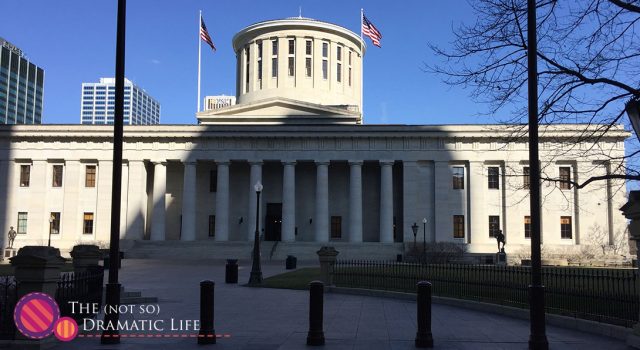 This pattern is available from Dabble and Stitch in Columbus, Ohio. If you have already purchased the pattern, you can access the extra templates here. You will need the password included in the pattern instructions to access this page.

I will be demonstrating the construction of a portion of this block Sunday, February 3rd at 1pm at Dabble and Stitch.