The charity that the Central Ohio Modern Quilt Guild is working with this year is Meals on Wheels. We are making placemats that are distributed to recipients along with their meals to brighten things up. Our Charity Chair has been issuing challenges this year to encourage participation and encourage members to use these projects to stretch their quilting skills. This placemat is from one of these challenges.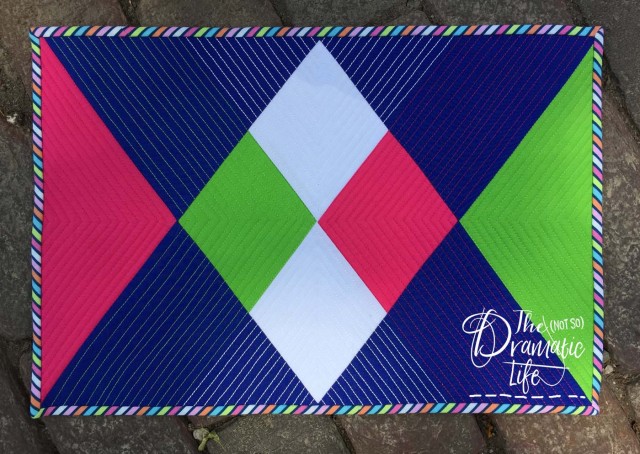 We were each given a line drawing of a traditional quilt block that we reinterpreted into a placemat. I received a block called "Diamond Quilt Block."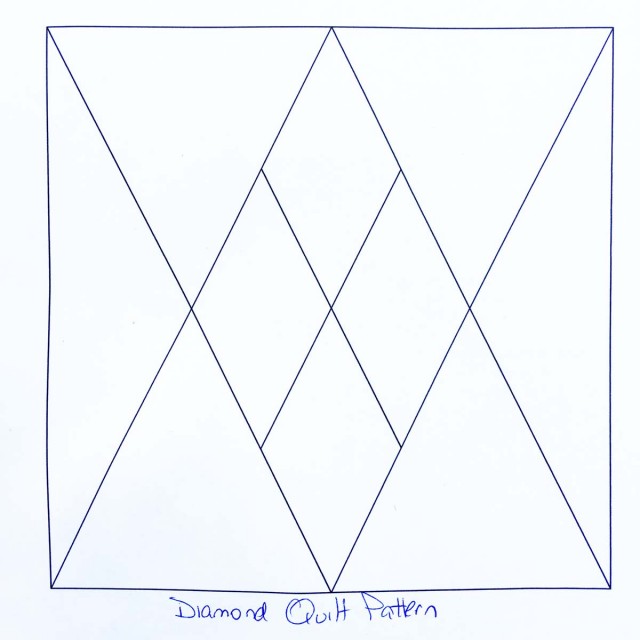 My reinterpretation is fairly straightforward. I stretched the traditionally square block into a rectangle, but then I had some fun with the quilting. I matched the quilting thread to the pink, green, and white sections of the block, and extended the stitching out to the edges of the block. Each stitching line pivots to create a triangular form.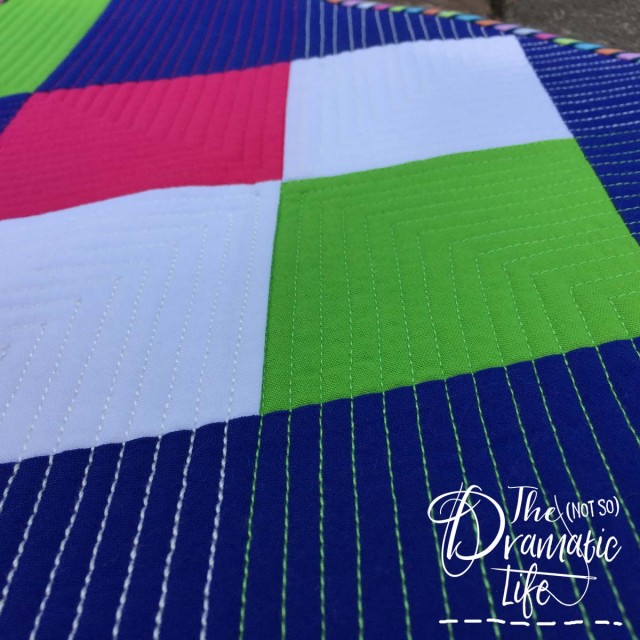 The pink and green stitching is done in 28wt thread and the white is 12wt, but the bobbins thread is always 50wt thread in the color matching the top thread. This still allows the design to show up nicely, even on the tone on tone print that I used on the back of the placemat.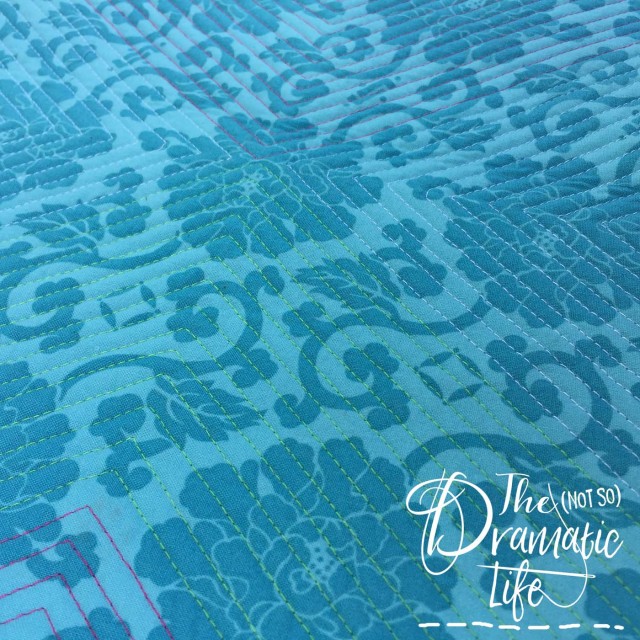 I have several bias bindings that I keep made up and ready to go for small projects, and I chose this one because it enhances the energy of the diagonal quilting lines.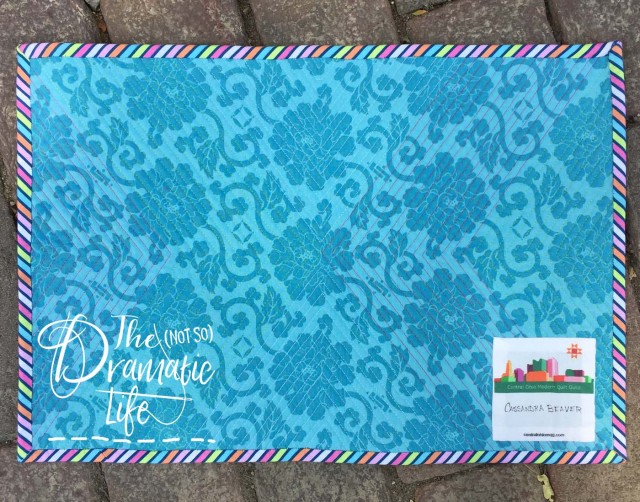 The labels for our guild quilts are Spoonflower Prints with our guild name and Logo. We each sign the label so the recipients know who made their placemat.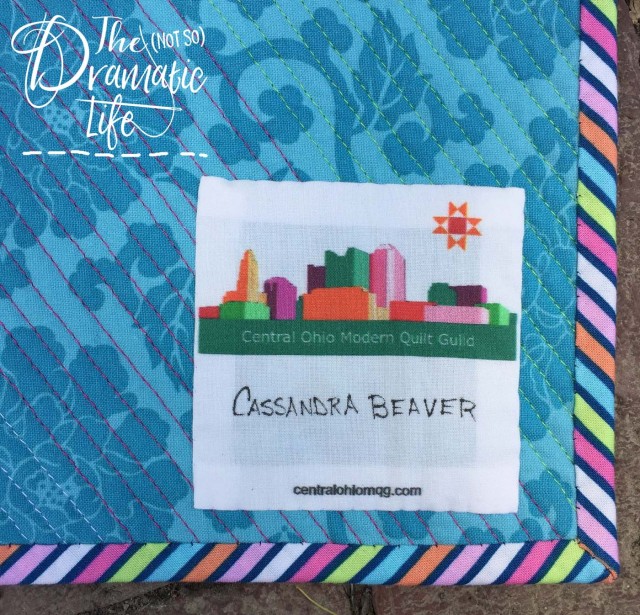 I won't be writing a full pattern for this project, but if you would like to make your own, you can download the templates below. This file is templates only, and the template on the final page needs to be assembled prior to cutting your fabric.
Placemat Stats
Title: Diamond Placemat
Size: 12″ x 18″
Techniques: Machine Piecing
Quilting: Machine echo quilting using a walking foot on a Bernina 1008 domestic machine
Fabric: Kona Cotton Solids on the front, print backing and binding
Batting: Warm and White
Thread: Quilted with 50wt, 28wt, and 12wt cotton Aurifil in pink, green, and white
Binding: Striped bias binding, cut 2″ wide, machine stitched to the front and hand finished on the back