I am constantly sketching or drafting ideas for new quilt designs, and this weeks quilt for Mini Quilt Mania is a result of some elongated block drafting.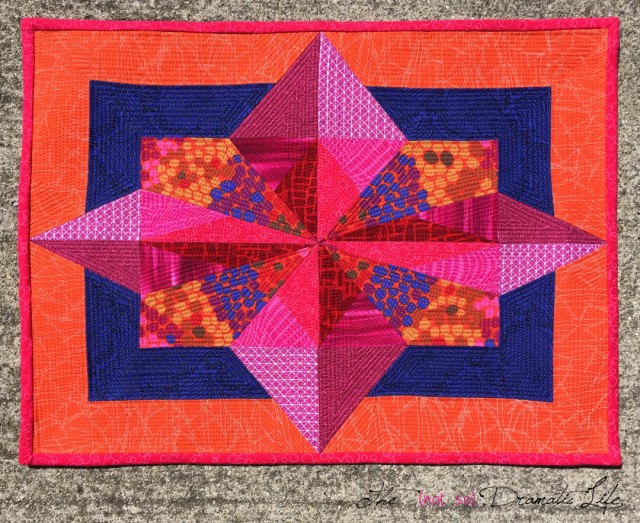 A lot of my designs are in a square format, and I was wanting to think about what would happen to a design if I were to lengthen a square block to create a rectangle. For this design, I just started drafting on the computer, creating shapes, subdividing them, erasing lines, and adding them back. The result is, from what I can find, a new block. I tend to think that it is virtually impossible to create something new, but I couldn't find anything similar in Barbara Brackman's Encyclopedia of Pieced Quilt Patterns. (Have you seen this design before?)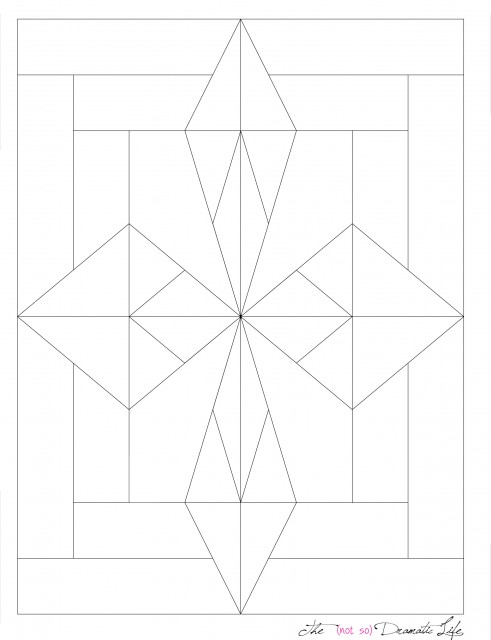 When I designed this block, I was thinking about creating an unusual block to make a larger quilt. I quickly decided that this block is not something that I would want to make a lot of, and left it alone for several months. When I was going back through my design file, I decided that this block, while insanity producing in multiples, might be a cute mini quilt.
The fabric choices were drawn from a piece of Kaffe Fassett fabric with a with range of colorful dots. This was a challenge for me because I have never created a quilt using all bright, middle value fabrics.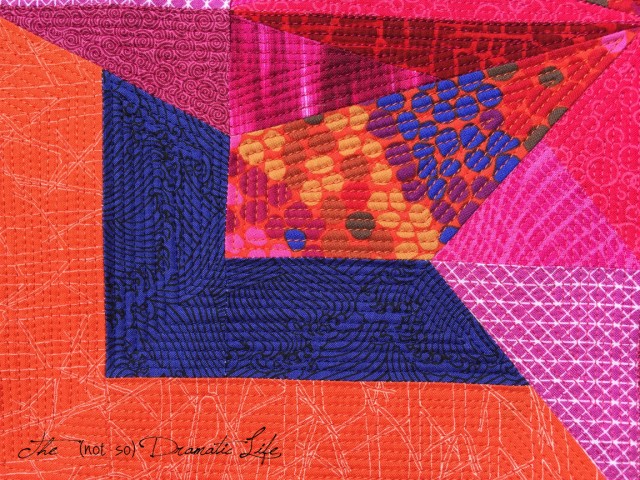 I printed templates to use for cutting out the pieces for this block. I hadn't used this technique in many years, so it was interesting to go back to it after setting it aside for other techniques for so many years.
The quilting on this piece is tightly spaced echo quilting within the major shapes of the space. I used lighter and darker thread on either side of each star point to create a sense of dimension. The remaining areas were quilted using thread which coordinates with the fabric.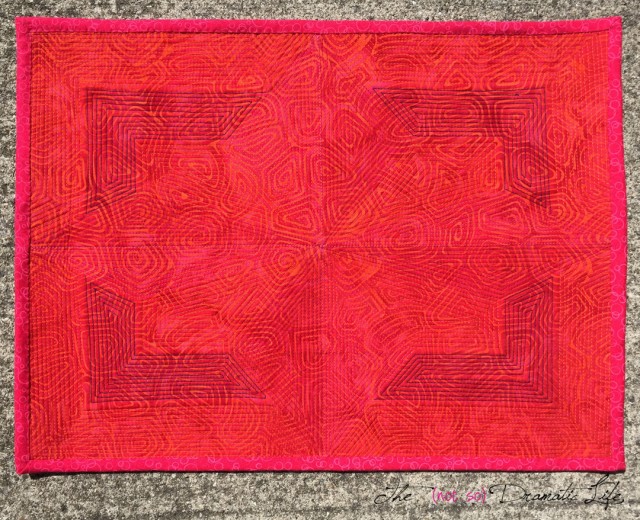 Quilt Stats:
Title: Fruit Crush
Size: 12.5″x16.75″
Techniques: Machine Piecing of pieces cut using paper templates
Quilting: Echo quilting lines approximately 1/8″ apart
Fabrics: Assorted bright midtones selected to coordinate with Kaffe Fassett print
Batting: Warm and White cotton batting
Thread: Pieced with Gutermann Mara 100 in white, Quilted with Connecting Threads Essential Cotton Machine Quilting Thread in Sangria, Magenta, Persian Blue, and Persimmon
Binding: Magenta Print cut on the bias in 2″ wide strips, machine stitched to the front, hand stitched to the back
What was new:
New Block Pattern
Pulling all colors from a single piece of printed fabric
This week I'm linking up with Sew Cute Tuesday at Blossom Heart Quilts, Let's Bee Social at Sew Fresh Quilts, Needle and Thread Thursday at My Quilt Infatuation, and Fabric Tuesday at Quilt Story. Please stop by to see all of the wonderful projects being created!