This weekend I had the opportunity to teach my first improvisational piecing class at Dabble and Stitch in Columbus, Ohio. And it happened to be one of my all-time favorite improv inspirations- winter trees! Talk about being perfect for this time of year! In the sample piece I used a lot of bright colors.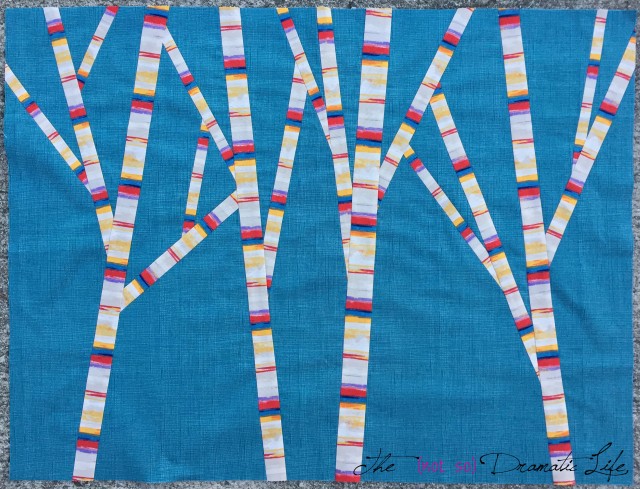 I love using unexpected fabrics for the trees, especially irregular stripes or splotches. We spent the first part of class selecting fabrics, and the students made fabulous selections! Here are a couple student projects. I tend to get pretty wrapped up in the class itself and forget to take photos, but I can assure you that there was a lot of awesomeness going on!
For the tree fabric strips she selected a print of trees! Don't you love how the print looks all cut up?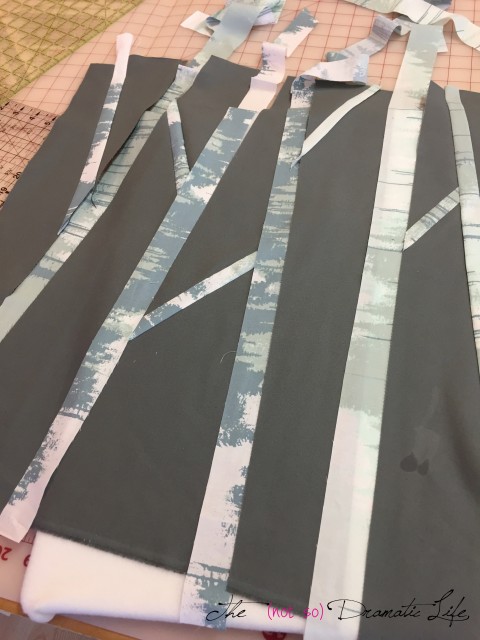 Here is a finished top. The tree fabric used in this one was a popular choice and looked terrific with a bunch of different backgrounds.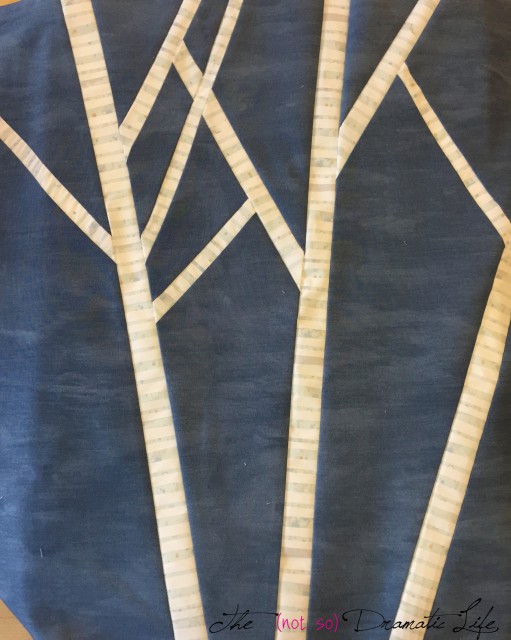 I really hope I have the chance to teach this class again! If you would like to see another example and read more about the process, please check out another improv trees mini quilt I did awhile ago.