Lateral Ascension is based on a simplified drafting of a spiral staircase. Lateral refers to the suggestion of treads on the staircase, and ascension references the use of stairs to move to an upper level.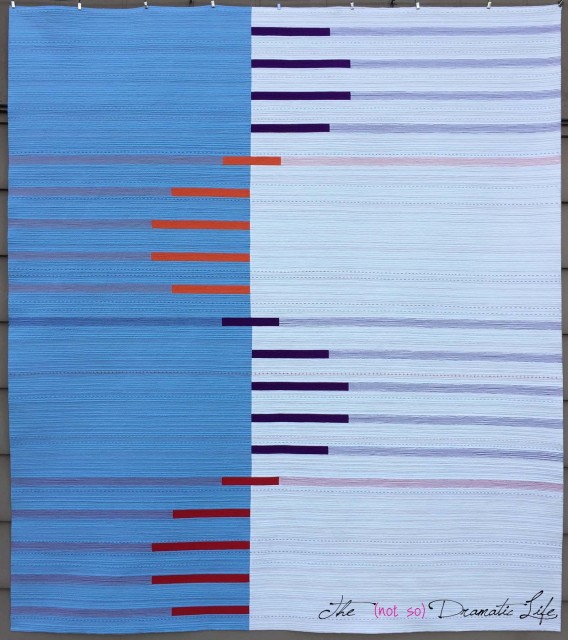 This quilt is a larger and even more simplified version of a spiral staircase mini quilt I did a couple years ago. A spiral staircase is a really beautiful thing to look at in its drafted form. The image below shows the beginning stages of drawing a front view of spiral stairs.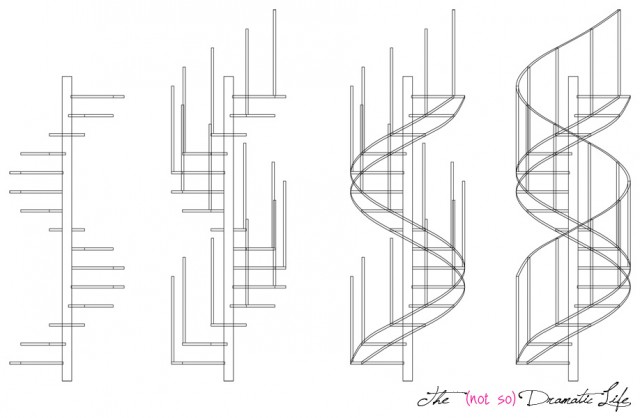 The horizontal lines of the stair treads are emphasized with matchstick quilting done in 12 weight thread in a color to match the fabric of the tread rectangle. The remaining quilting is also comprised of horizontal lines. In the background, every quarter inch is stitched in 50 weight thread to match the background. Between many of these lines are rows of stitching in a variety of colors. All of the primary and secondary colors are represented in the fabrics and/or thread in this piece.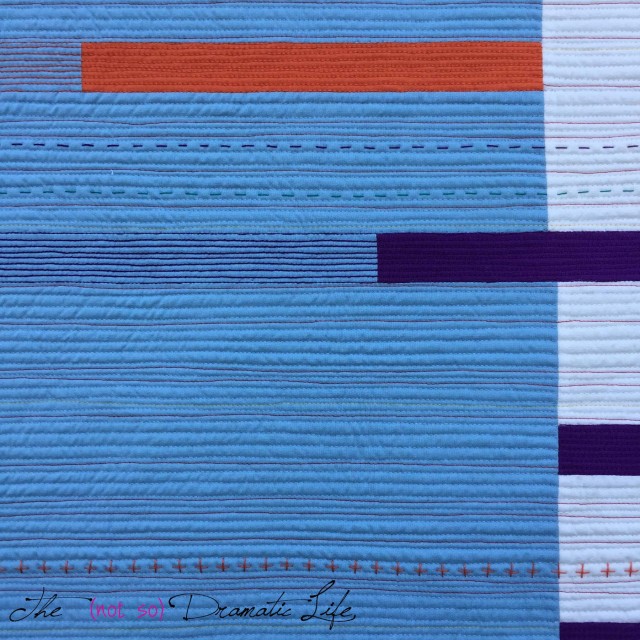 Some large stitch hand quilting is included between some rows of machine stitching. This is intended to show the balance between the regimented appearance of architecture and the hand done craftsmanship that goes into producing it.
Quilt Stats:
Title: Lateral Ascension
Size: 65″ x 74″
Techniques: Machine Piecing
Quilting: Walking foot quilting on a domestic Bernina 1008, Large stitch hand quilting
Fabric: Kona Cottons
Batting: Hobbs Tuscany Wool
Thread: 50wt Aurifil in multiple colors, 12wt Aurifil in three colors
Binding: Facing in the same Kona as the backing
This quilt was entered into QuiltCon 2018