The block of the month I have been doing with Dabble and Stitch in Columbus, Ohio has been humming along, and we are now at the final block. This design is inspired by the holiday light shows that appear this time of year, and focuses on the displays at the Columbus Zoo.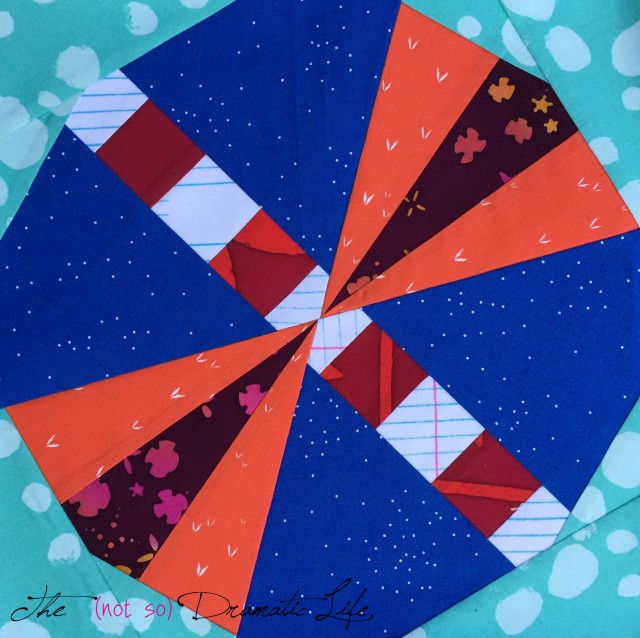 This block is based on a 12 sided polygon, which is a reflection of the shape of the building which houses the historic carousel located on the zoo grounds. The green corners creating this shape also create the suggestion of the center of an evergreen wreath.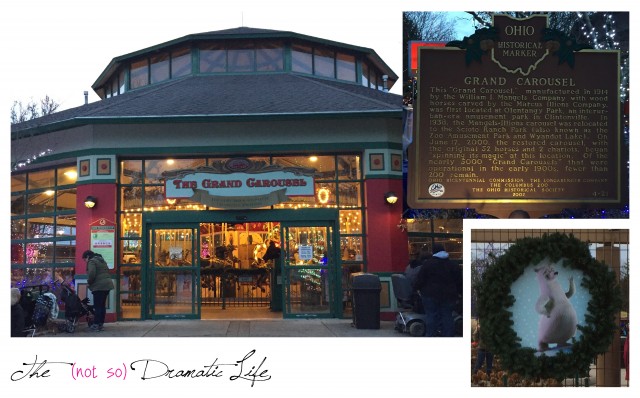 At the center of the zoo grounds there is a lake that is center stage to a musical choreographed light show with trees of lights floating on the water. The blue fabric represents both the water of the lake and the night sky. Many of the light designs constructing the trees consist of vertical stripes which are shown in the orange and violet triangles.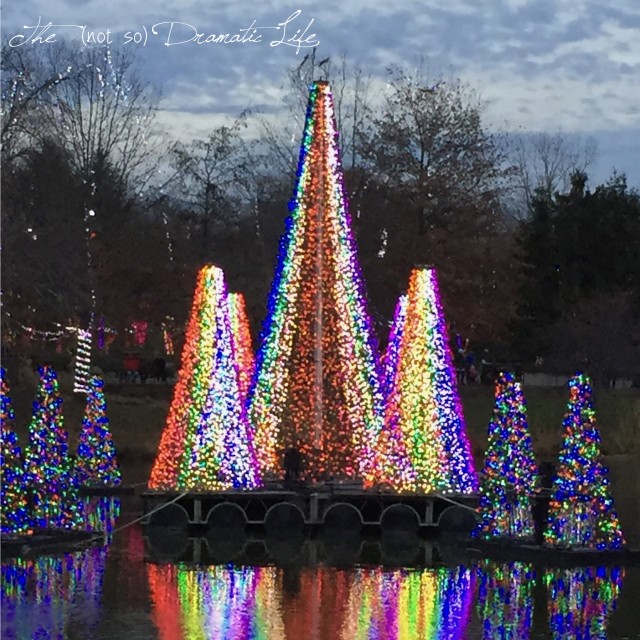 The red and white candy cane stripe placed diagonally across the block is inspired by the lights wrapping the posts of a bridge leading to one of the buildings.
This block is fairly easy foundation paper piecing and is done in four sections. I absolutely love how it looks when these blocks are put together. They create an awesome secondary pattern with stars and diagonal stripes.
I started experimenting with some different color schemes, and I love this one that adds an extra color to the star points!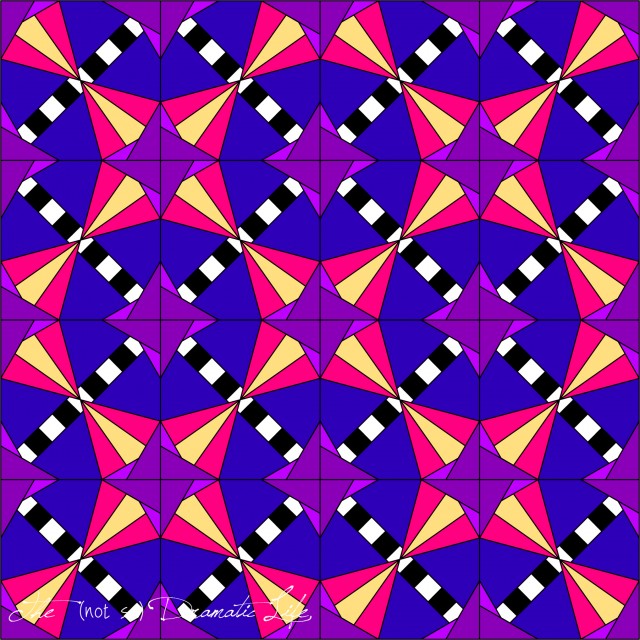 This pattern is available through Dabble and Stitch.