The QuiltCon 2022 Catalog went out last week, and I am thrilled to be included with such an amazing group of instructors. Member sign-ups open August 4, 2021 at 10am Eastern time, and non-members can sign up starting August 19, 2021 at 10am Eastern. Leading up to these registration dates I will be sharing a little bit about my workshops and lectures.
Matchstick Quilting is my favorite domestic machine quilting technique. It provides lots of opportunities to explore the effects of thread color and weight as a design element in your quilts.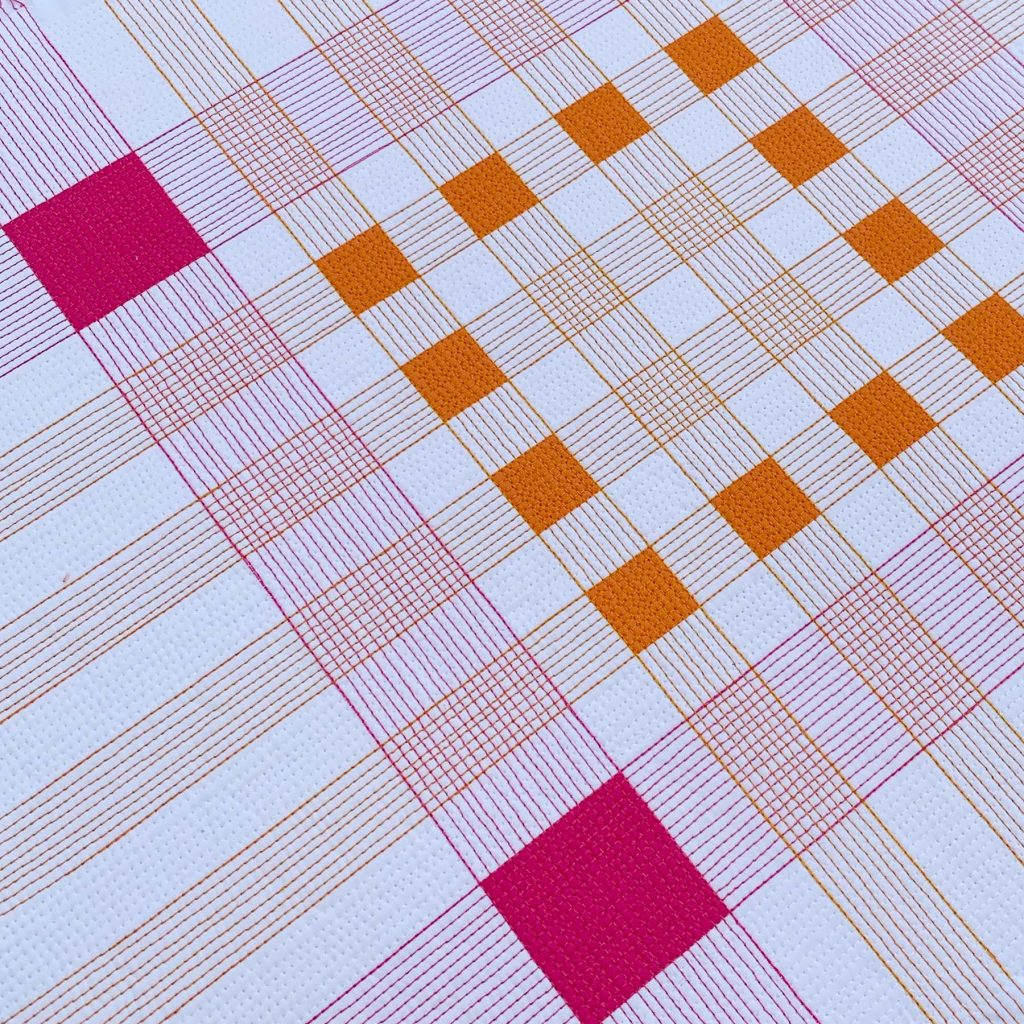 For the class, I will be offering a kit with a pre-printed panel and coordinating threads, but you can also provide your own threads and fabrics to learn the techniques. Kit details and pre-ordering will be available later this year.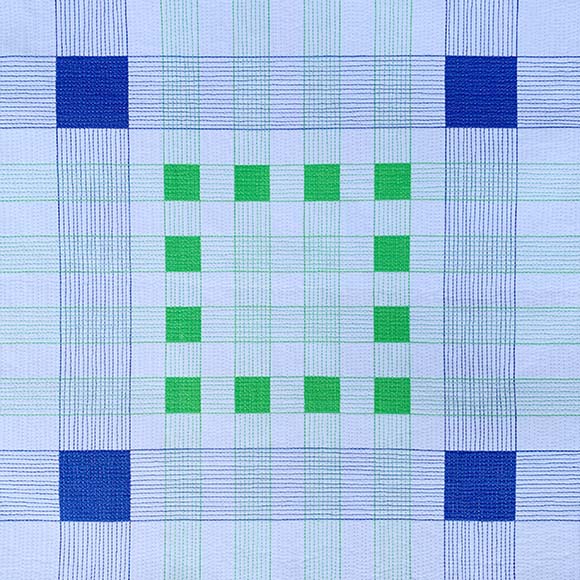 Class Description:
Explore the use of thread weight as a design element in matchstick quilting and beyond. You will use a walking foot and 12, 28, and 50 weight threads to create a mini quilt that will work as a wall-hanging or pillow top. Learn to efficiently and effectively do matchstick quilting, use thread color to activate the negative space of a quilt, and experience how thread weight can be used to alter the effect of quilting stitches on your project.
Dates, Times, and Class Numbers:
There are two sessions of Matchstick Quilting Scheduled for this QuiltCon, and both are on the first day of the show. You can locate the class by searching for the workshop number in the QuiltCon Catalog. You can also look at listings by instructor and type of workshop. This is a Domestic Machine Quilting Workshop.
Thursday, February 17, 2022 from 1:30pm to 4:30pm DSMQ002ThuPM
Thursday, February 17, 2022 from 6:00pm to 9:00pm DSMQ002ThuEve
I hope I have the chance to see you at QuiltCon 2022! Doesn't Arizona in February sound like a great plan?!