When the Modern Quilt Guild issued a challenge sponsored by EZ Quilting, I couldn't wait. I was in the midst of a "triangle phase" so this was perfect timing. I decided that if I was going to take on this challenge, I was going to really embrace triangles, and create a design pieced entirely with that shape.
The 45 degree mini template arrived in the mail, and I began drafting.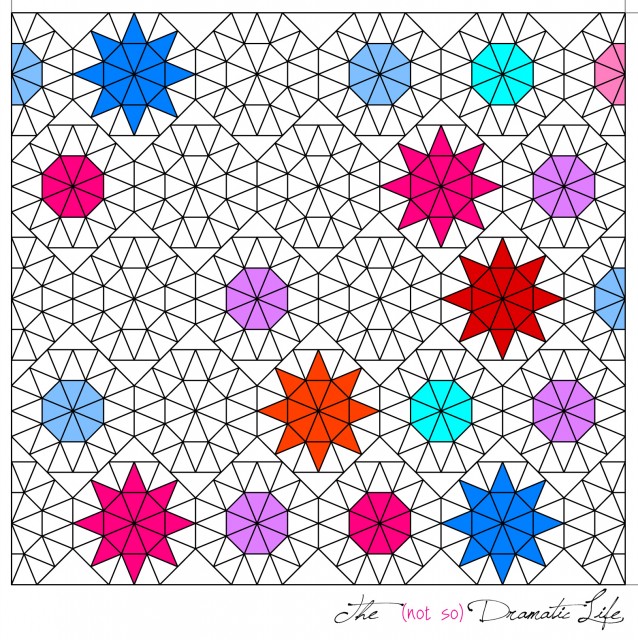 Triangles are intriguing in their ability to transform fabrics through careful cutting and reassembly. I selected quite a few brightly colored, distinctively patterned fabrics to form octagons and stars that are the focal points of the quilt. The overall design includes several blocks that are all low volume fabrics to give some areas for a visual rest.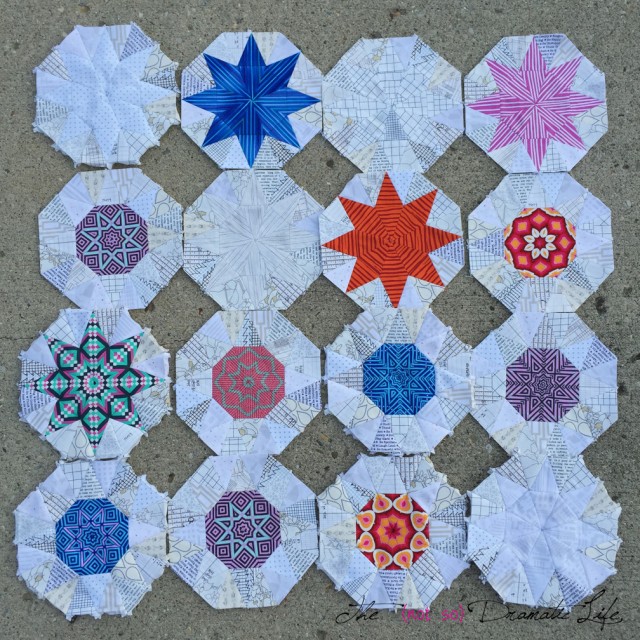 Given the small scale of the pieces of the quilt, I decided to go with an English Paper Piecing technique to insure that the corners of each triangle would match up perfectly. The majority of the 866 triangles in the quilt are cut with the provided template, but there are additional triangle shapes to fill in between blocks and around the edges. When I took a step back to look at the completed top, I decided that the all-triangle approach was a bit too rigid. I began experimenting with options to break up the field of triangles, and eventually landed on adding brightly colored appliqué circles. Each circle is about the size of a dime and is hand appliquéd to the finished quilt top.
Each star and octagon is quilted with coordinating thread using ruler work on a longarm. The spaces between each of these shapes is filled with wavy, swirling, organic free-motion quilting.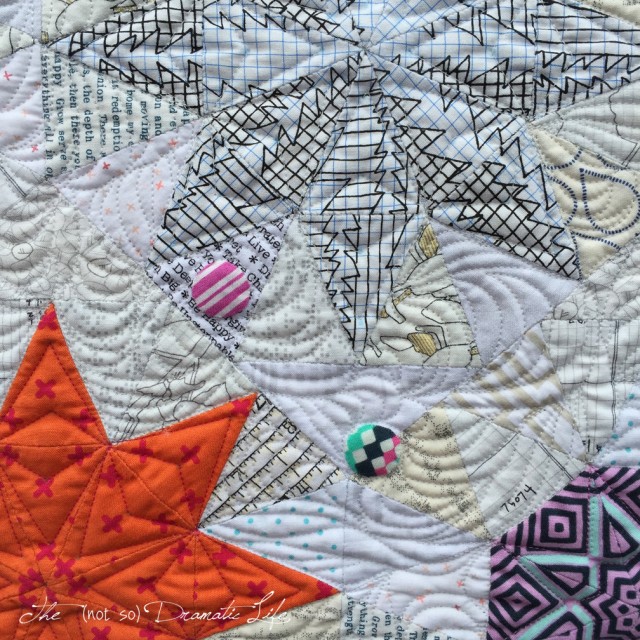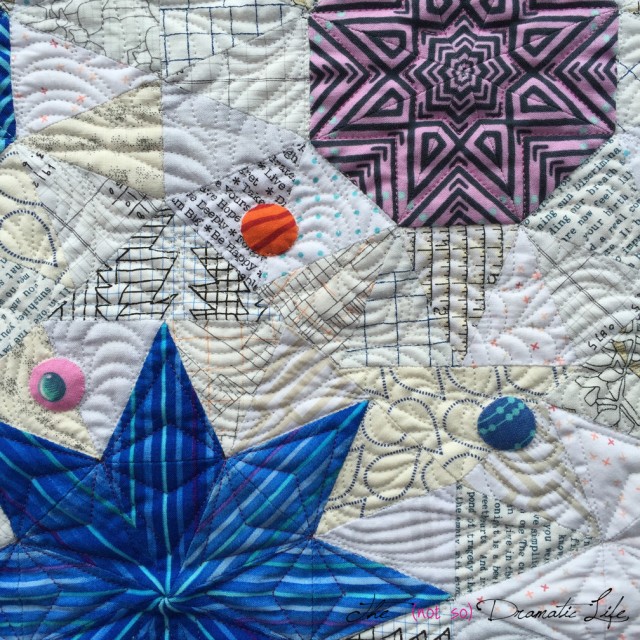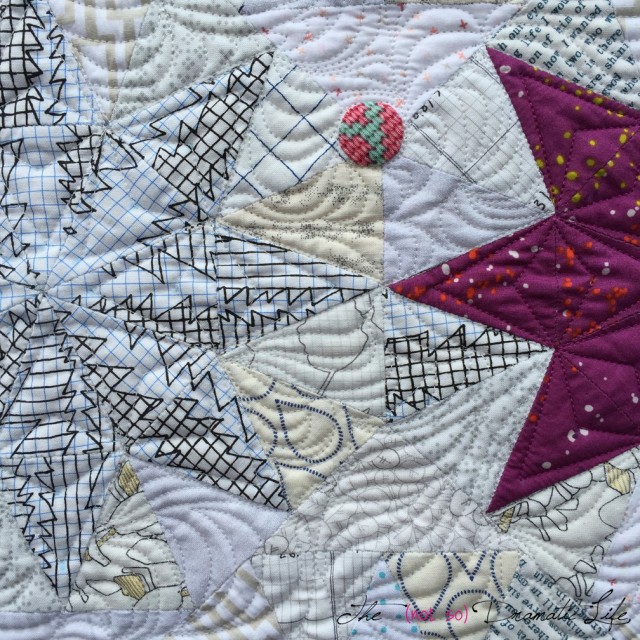 This quilt was my second entry into the QuiltCon contest, and I also entered this quilt into the Paducah show of the American Quilter's Society in the category: Small Wall Quilts, Longarm Quilted.
Quilt Stats
Title: Star Crossed Triangles
Size: 36.75″ x 41″
Techniques: English Paper Piecing, Hand Appliqué
Quilting: Ruler work and free motion quilting on an A-1 Longarm
Fabric: Scrappy low volume and brightly colored prints
Batting: Hobbs Heirloom cotton batting
Thread: Pieced with grey Decobob by Wonderfil, quilted with Aurifil in coordinating colors
Binding: Scrappy low volume prints cut on the bias in 2″ wide strips, machine stitched to the front, hand stitched to the back