At the end of 2021 I joined the 2022 Planning Party Hosted by Yvonne of Quilting Jetgirl with this post of 2021 Highlights and 2022 Goals. I'm having a hard time believing that 2022 is halfway over, but it now time for the mid year check-in! The good news is that I am mostly on track!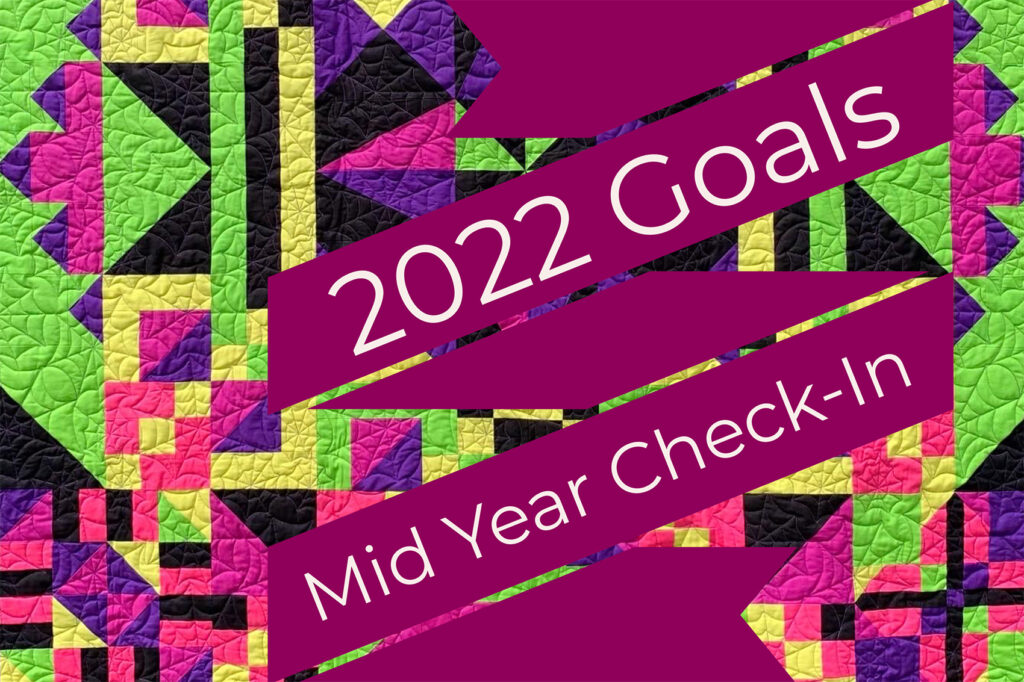 Goals for 2022
100 Day Quilt
Design and create a 100 day quilt between January 1st and April 10th.
Done! Over the first 100 days of 2022 I used a theme of stripes to create this quilt: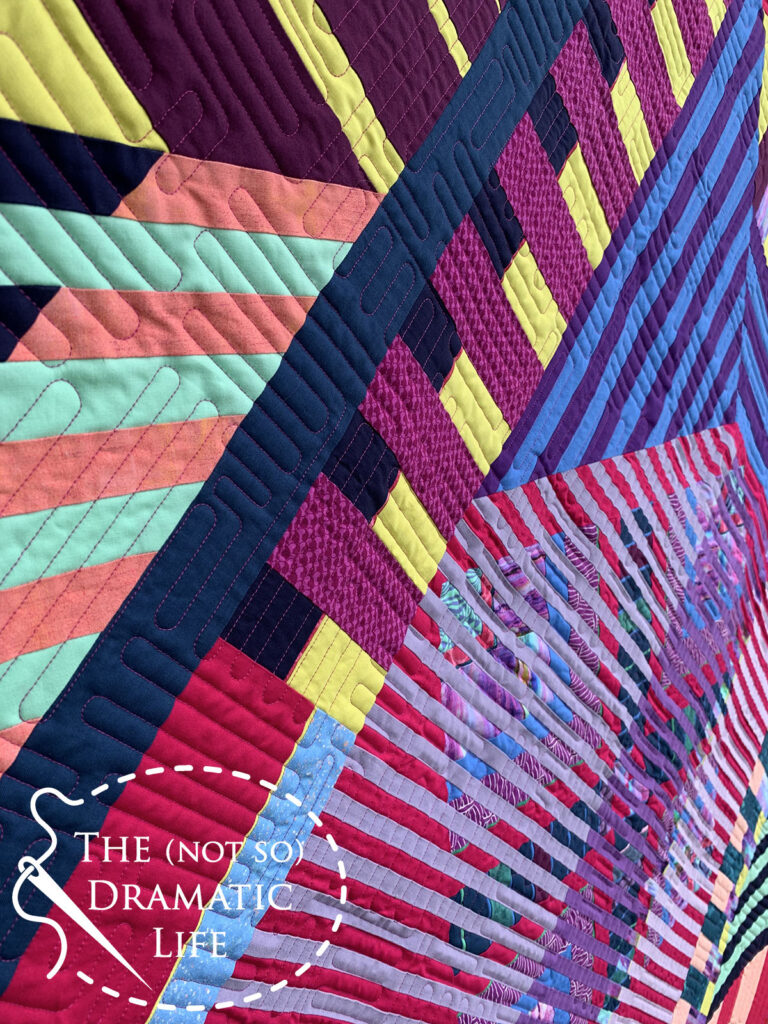 It seems that I can't stay away from 100 day projects- I am more than a third of the way through a second 100 day project for 2022!
Quilt Pro Connection and Wholesale Patterns
I did participate in Quilt Pro Connection, but it didn't do much for my business. I don't regret trying it, but I also won't be doing it again anytime soon. The financial commitment was relatively small, but in retrospect the time could have been better spent elsewhere.
Wholesale patterns are still in the works for later this year.
Teach at QuiltCon
QuiltCon was awesome! I was super busy the entire time, but I had a great time teaching workshops and giving lectures. I'm also excited to be teaching full time once again at QuiltCon 2023! You can view the catalog of classes here.
Develop/Write Additional Classes, Lectures, and Articles
A new class, From Page to Project, will debut QuiltCon 2023. This class explores the use of common block components to create interesting new modern-traditional designs. I am currently developing the workbook for the class.
In conjunction with Quilt Concert 2022, I wrote a guest blog post for Hancocks of Paducah on the Top 5 Ways to Successfully Quilt Along. I'm doing another guest blog for them soon, and I have made another project for a different upcoming publication.
Quilt Concert 2022
Loving Lissa and I are currently hosting the second Quilt Concert quilt along, and we are having a blast! This year we did a full pattern release prior to releasing the individual blocks, and a lot of people enjoyed having the option to purchase the full pattern. We are also continuing with our weekly Quilt Concert Zoom meet ups, which are so much fun- you should join us! (Even if you aren't making the quilt)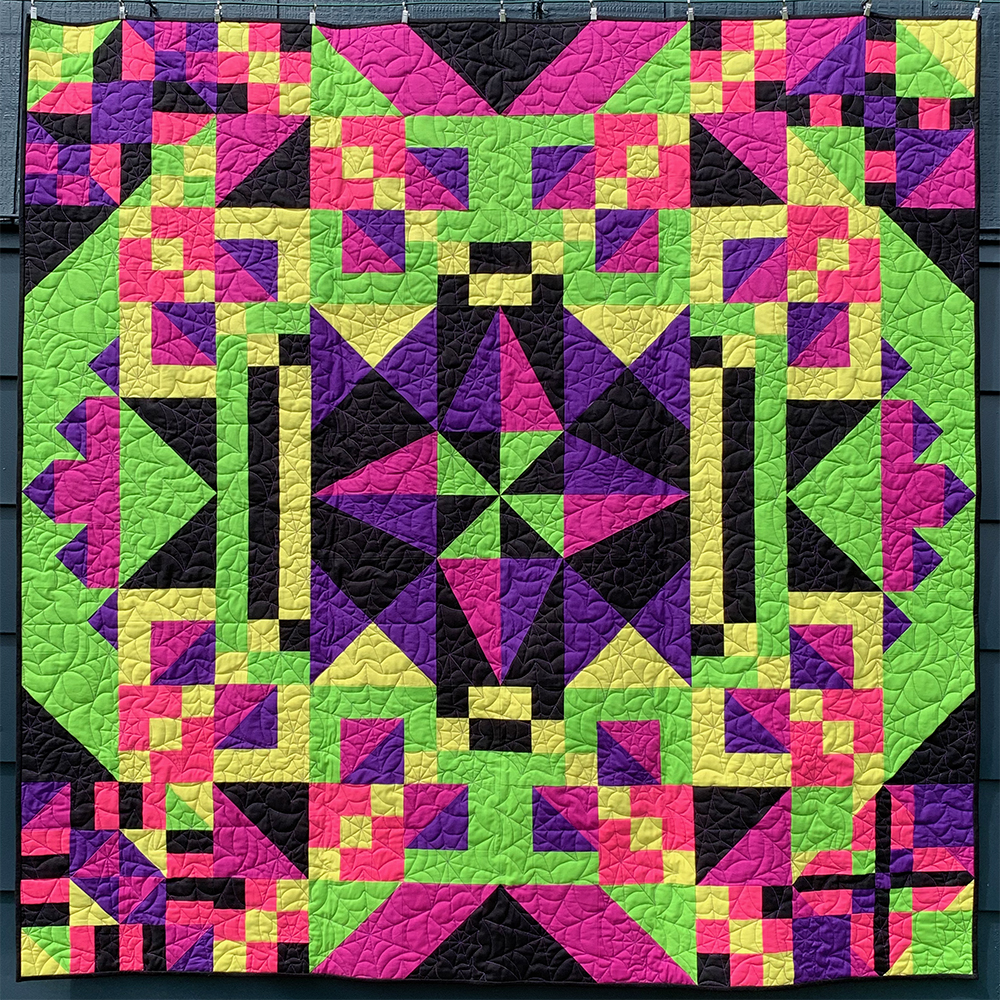 Write and Release 6+ Patterns
So far I have released a Toucan block pattern for my foundation paper piecing class and Quilt Concert 2022. That means that I am a bit behind, but I can still catch up to that goal. I have finished the diagrams for the Value of Value, so that should come out soon!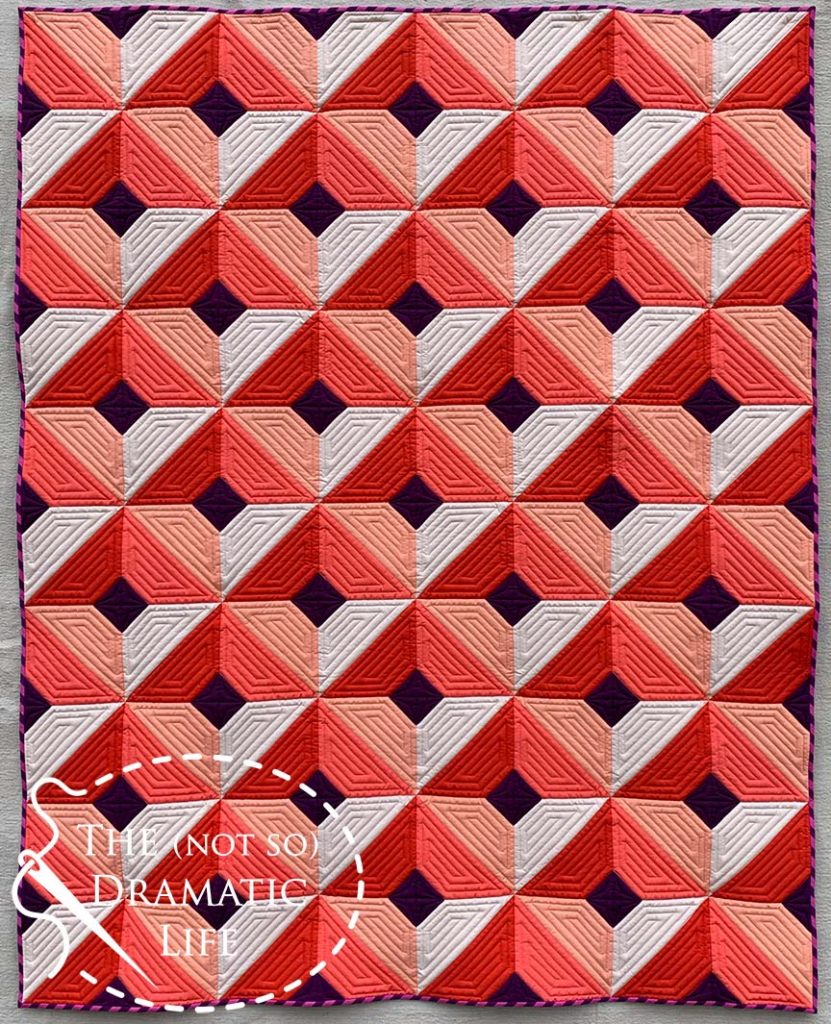 Blog
I can't tell you how many years I have had the goal of blogging regularly, but this time it actually seems to be sticking. In the past year I have published at least one blog post a week! At least at the moment, it looks like the habit should stick through the end of the year.
Newsletter
Since starting my newsletter in the second quarter of 2021, I have sent a newsletter out every Friday morning. The list of recipients also continues to grow each week, and I am grateful to each person who follows along! If you don't already subscribe, you can join here:
Create Show Quilts
While on retreat at the end of last month I pieced a quilt top for the MQG Oceana challenge, and if the quilting process goes well, I will be entering it in some shows.
The theme for the special design/technique category at QuiltCon 2023 is the Log Cabin block- which is my favorite! I could make variations on log cabin quilts for years and be totally happy. I'll have at least one entry in this category, and maybe more if there is time.
I also have a couple other potential "show quilts" in process, so we will see how much I can get finished.
This year I have entered several AQS shows, The Great Wisconsin Quilt Show, and I'm looking at SAQA calls for entry as well.
Quilt 2+ Quilt Tops
I'm probably not the only one with a few un-quilted quilt tops stacked up in the studio. I have managed to get two of them finished so far: Festive Baubles (the second one I made) and Quilt Concert 2021. I'm hoping to work another one or two into the rotation before the end of the year.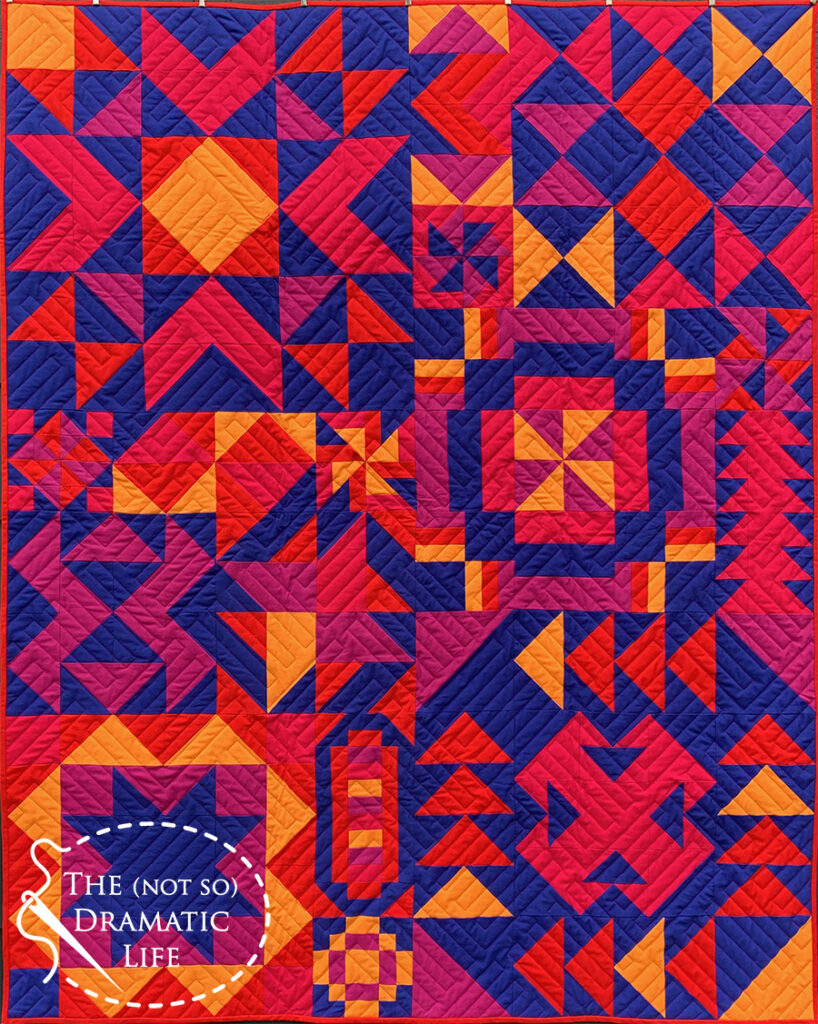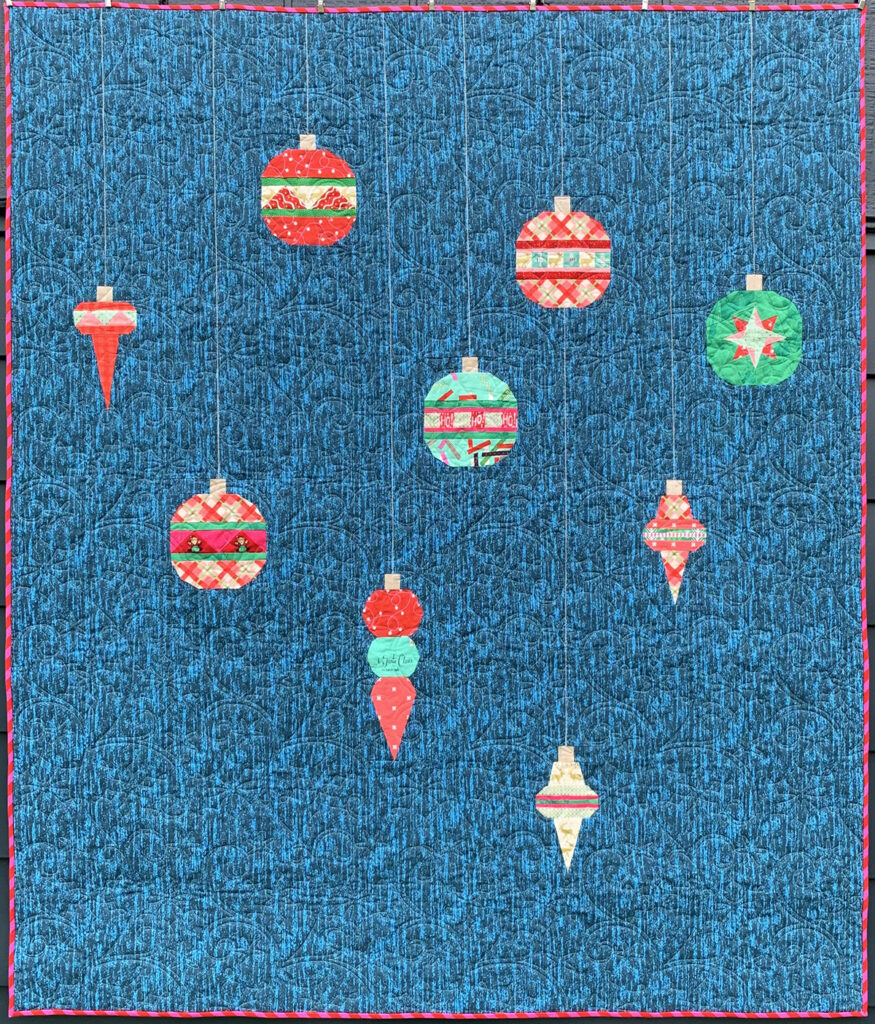 Join in the Party!
I'm linking up to the #2022MidYearCheckIn with Quilting Jetgirl, and I hope to see your post there too! You can join even if you didn't start at the beginning of the year.