Another year is wrapping up, and it is time to look ahead to what we hope the upcoming year will bring. When I went back to look at last year's goals, I realized that I had never made a list. By the time 2020 was over, I guess I wasn't in a great frame of mind to "plan" anything! The past year did have quite a few very positive quilt related things happen- even without a list of goals, so here are some highlights of 2021 and goals for 2022!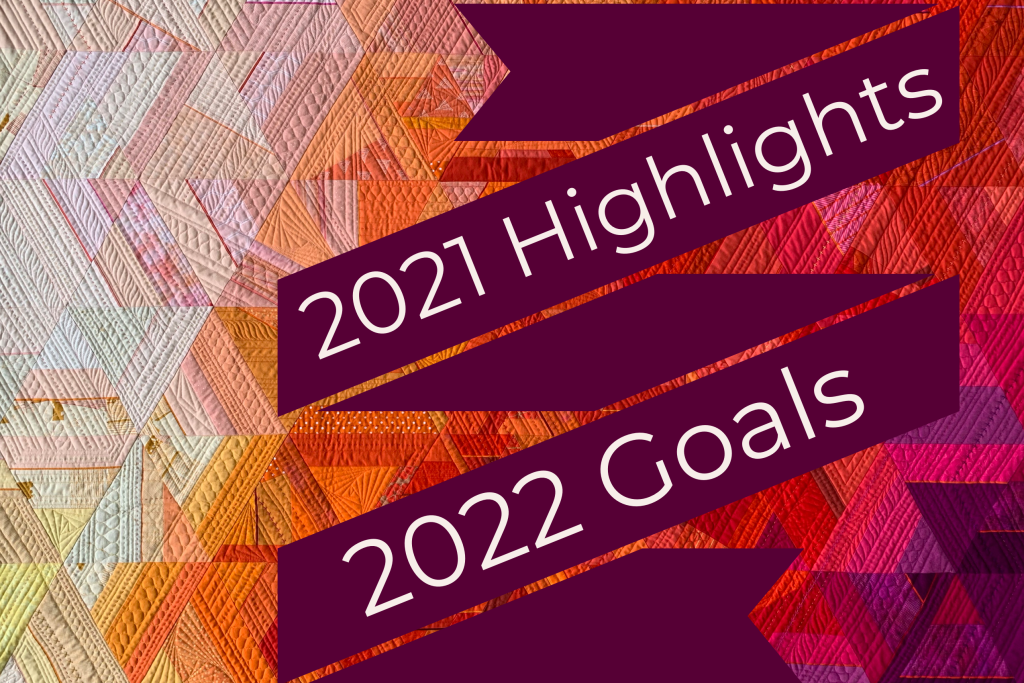 2021 Highlights
Designing the Endangered Species Blocks to Accompany the 2021 Aurifil Color Builder Program
Completing my Countdown to QuiltCon 100 day quilt (later titled Emergence)
Teaching at QuiltCon Together
Re-releasing several patterns in a PDF version including:
Creating fabric panels to complement my designs and classes including this stripe and floral panel that went with a post I wrote for Aurifil and these Zoo Family Portrait Panels in the original and an alternate color way.
Co-hosting Quilt Concert 2021: First Notes with Lissa of Lovingly Lissa
Starting and sending a weekly newsletter
Designing the QuiltCon Community Outreach Quilt for my local guild
Incorporating new-to-me tools in my work including Adobe Rush and Spark (now called CC Express)
Having four quilts accepted into QuiltCon 2022!
2022 Goals
Design and create a 100 day quilt between January 1st and April 10th
Participate in Quilt Pro Connection and add a printed option to my top selling patterns to reach out to the wholesale market
Teach at QuiltCon 2022
Develop/write additional classes, lectures, and articles
Co-host Quilt Concert 2022 with Lissa of Lovingly Lissa
Write and release 6+ Patterns including:

Zoo Quilt #2
Quilt Concert 2022
The Value of Value

Blog once a week with additional posts as appropriate content arises
Continue releasing a regular newsletter
Create at least three quilts appropriate for entry in QuiltCon and get back in the routine of entering other quilt shows
Quilt at least two of the quilt tops I have laying around 🤣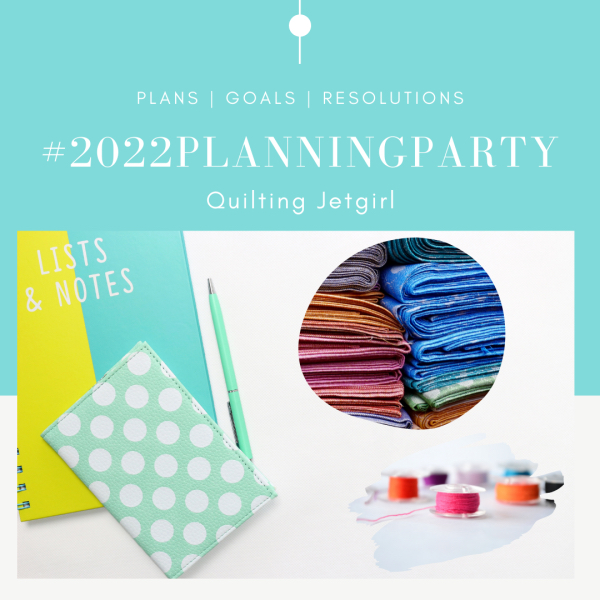 I'm linking this post up with the 2022 Planning Party, hosted by Yvonne of Quilting Jetgirl. If you blog or post on Instagram, I hope to see your post there too!