Last week I was at the first American Quilter's Society show held in Branson, Missouri. I spent most of my time demonstrating longarm machines in the Nolting booth, but I did get a little time to see the show.
Unlike QuiltCon, which focuses on Modern Quilts, AQS shows encompass a wide range of quilting styles and rely heavily on the execution of technique in the judging process.
Below are five quilts that were among my favorites at the show. NONE OF THE QUILTS PICTURED IN THIS POST ARE MY WORK! The selected quilts are in no particular order.
A note on photos: The lighting in this convention center was very challenging. Even when viewing the quilts in person, it was impossible to tell the true color of most quilts, and photographs can distort the color even more. While photography is not one of my greatest strengths, I have attempted to do some color correction. Since the in-person viewing was also distorted, there is a good chance the color is still off in these images.
Connectivity by Zena Thorpe
What I love about it:
Circles breaking the boundaries of both the border and the edge of the quilt
Incorporation of circular motifs that aren't perfect circles (Do I see Mickey Mouse!? Is that a depiction of Covid!?)
Dense hand quilting that changes from grid to echoing motifs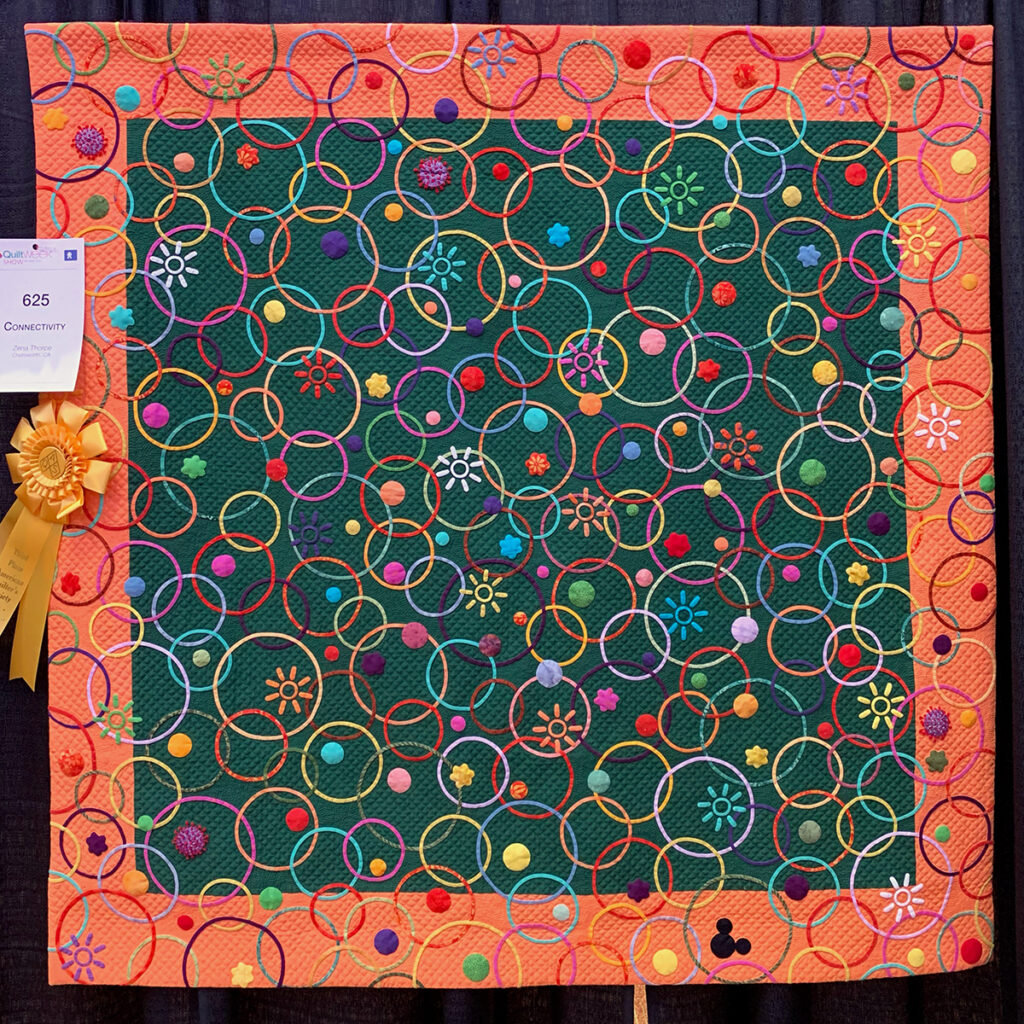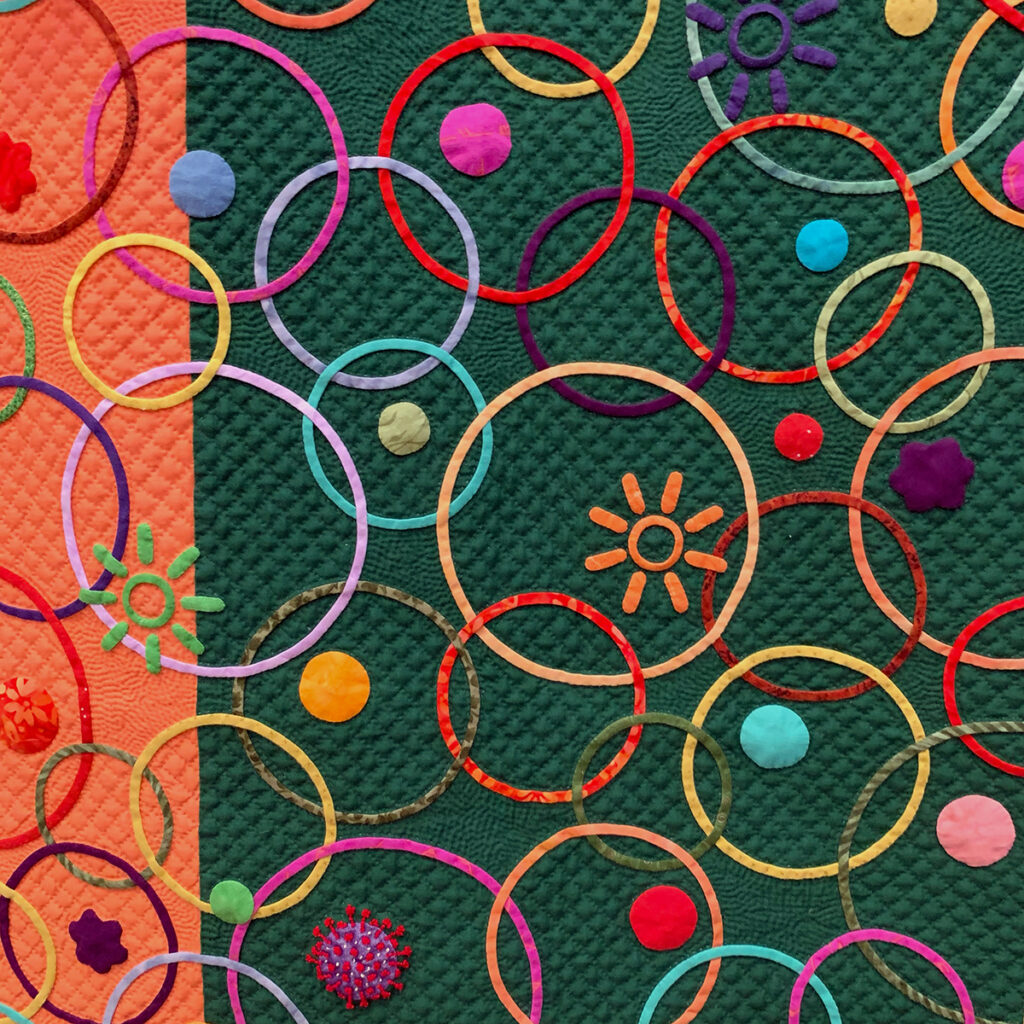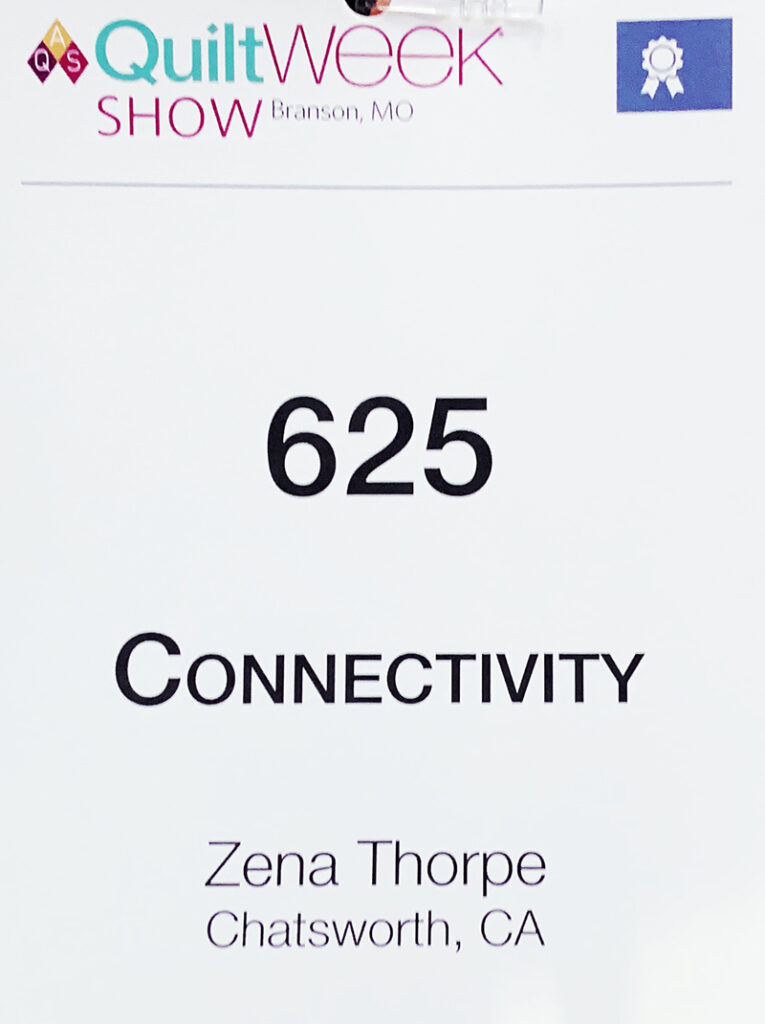 Helix by Sylvia Schaefer
What I love about it:
The quilting of the negative space echoing the main motif
Using two focal columns is unexpected
Fabric prints are used in a way that contributes to the visual dimension of the quilt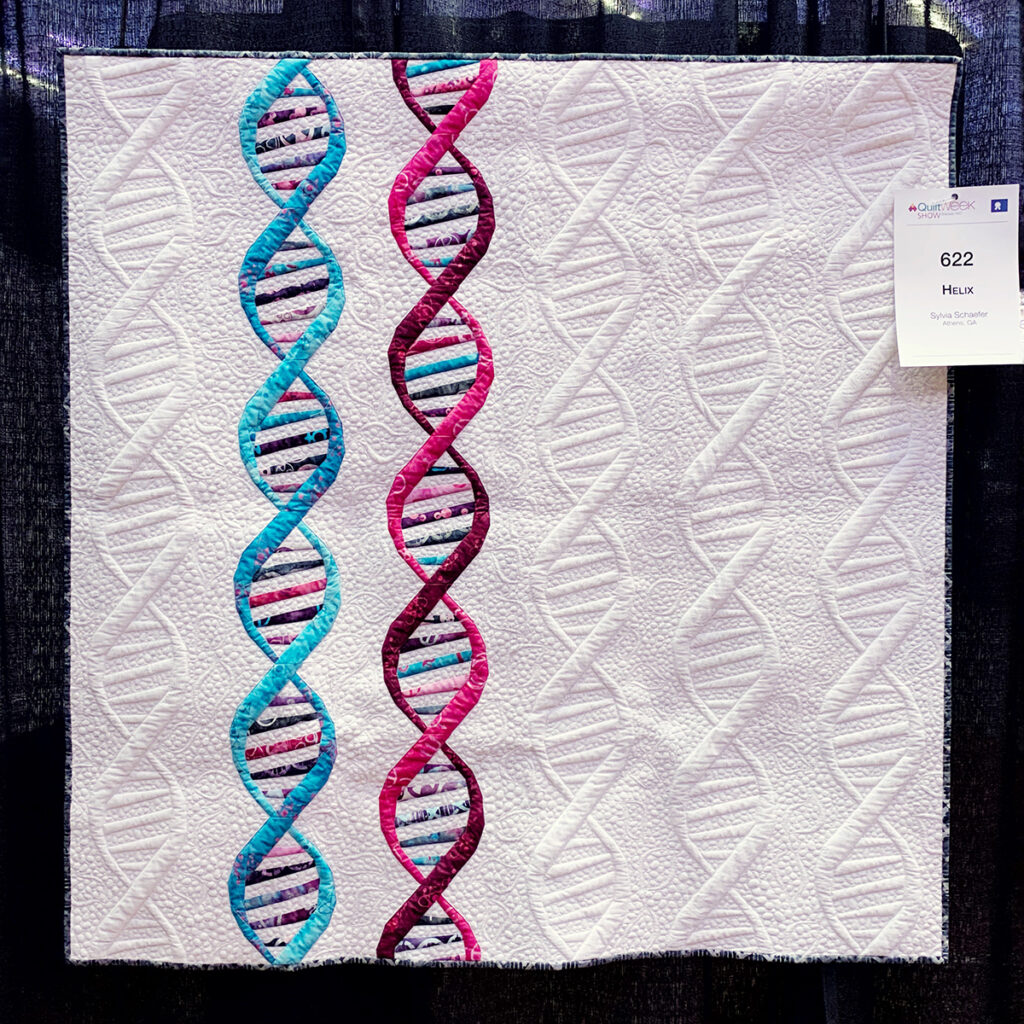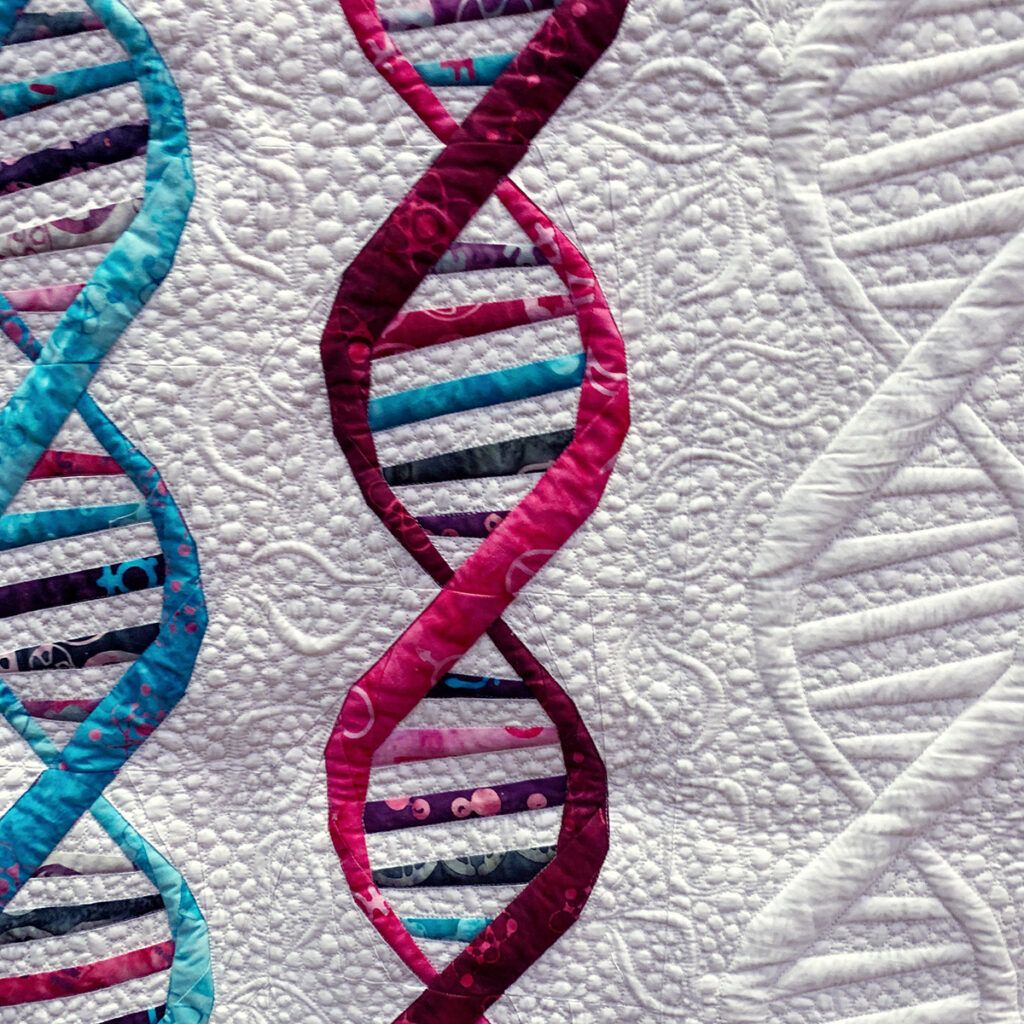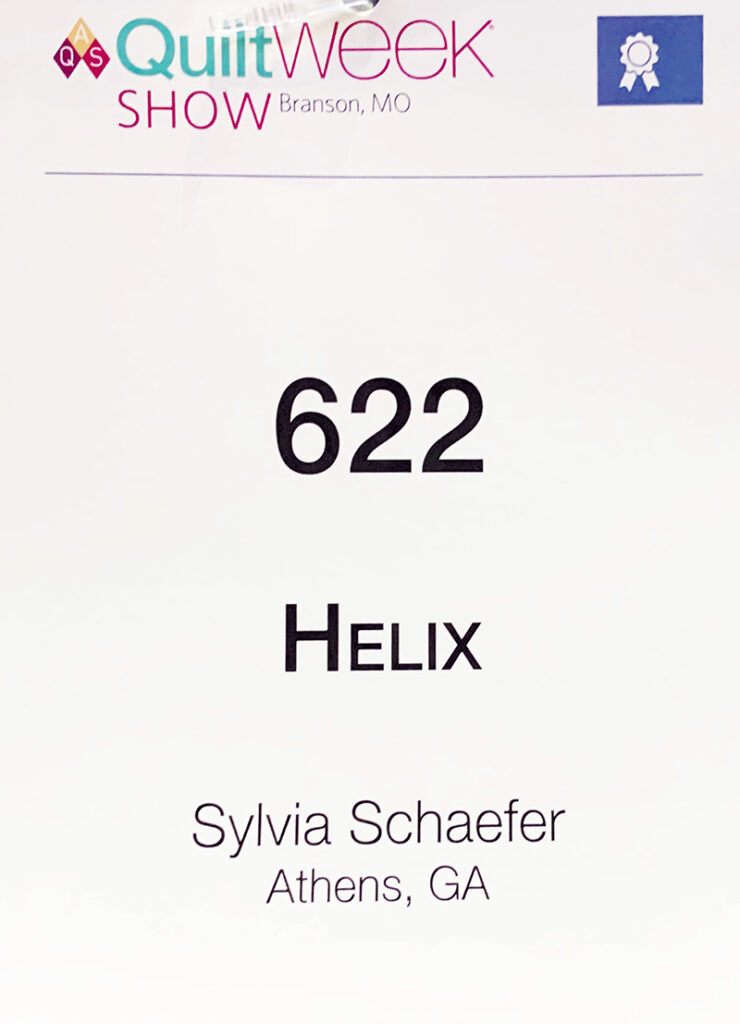 Monkeys in My Hair (Evie) by Deborah Hyde
What I love about it:
The overall image is constructed primarily through the use of patchwork squares that include a more traditional secondary pattern
Thread work enhances the value work of the patchwork and creates an organic flow to the image
Commercially printed fabrics are incorporated in a visually seamless manner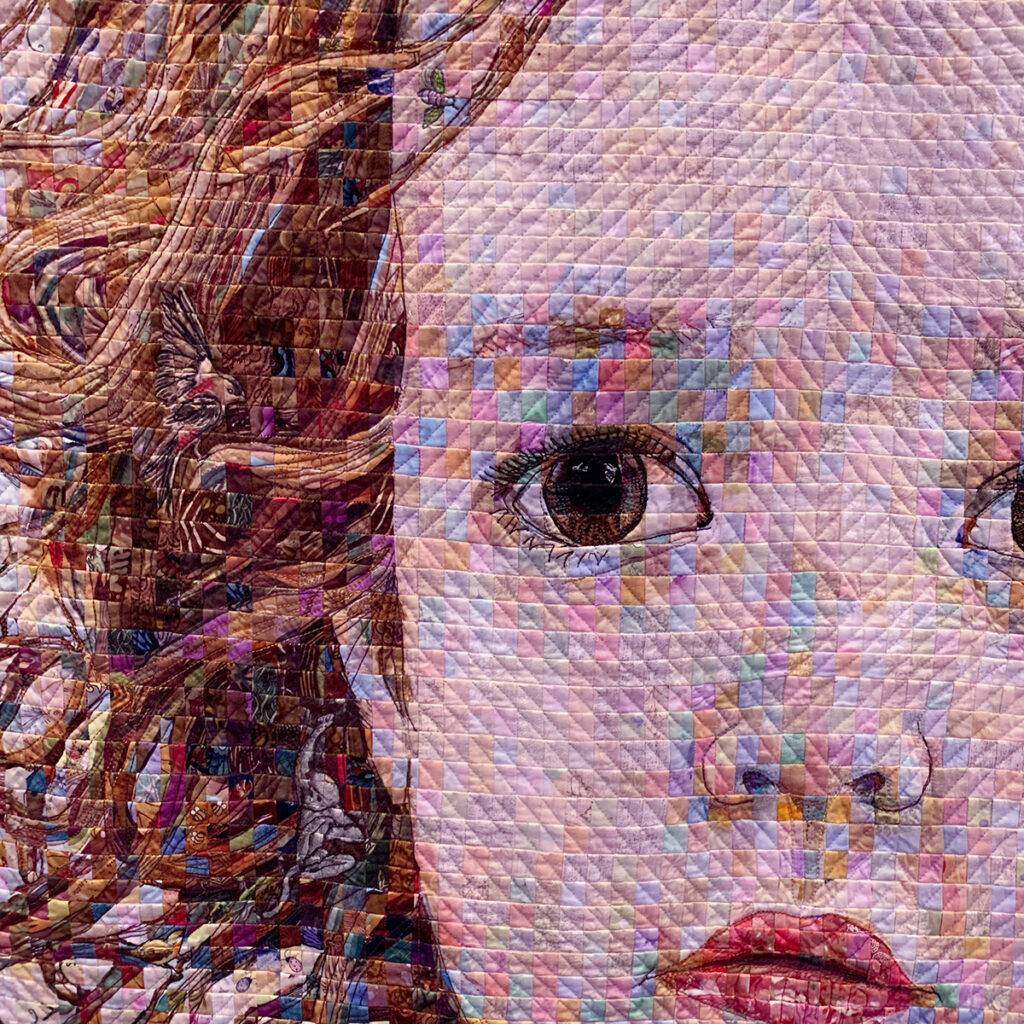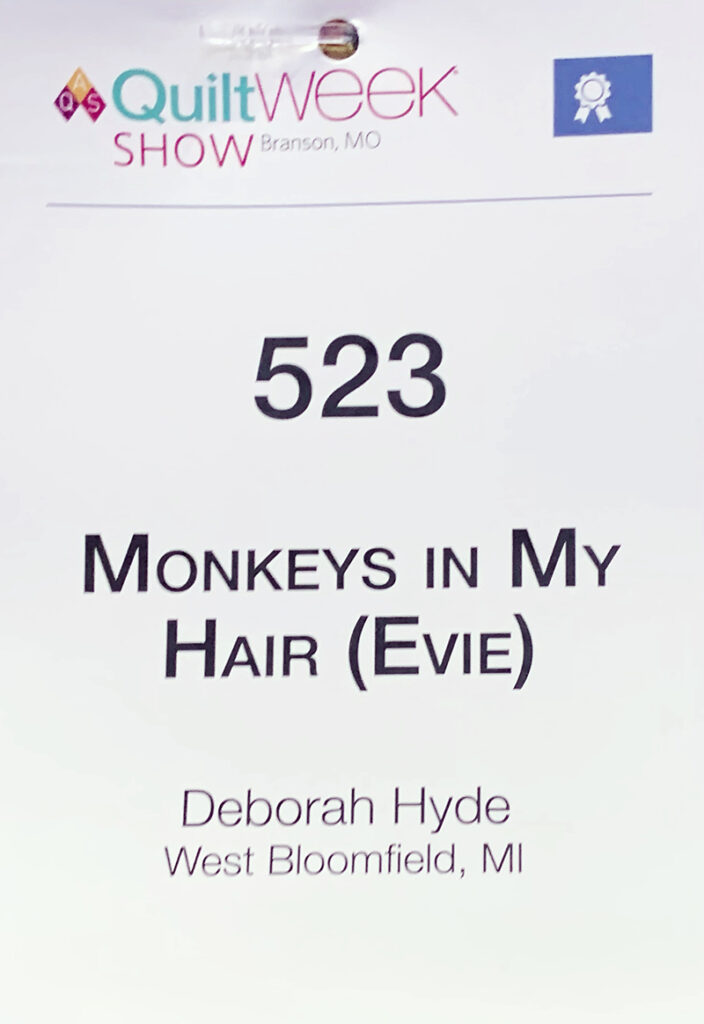 Multitasking by Kathleen Bovee
What I love about it:
Visual layers are created with the dark outlined shapes popping forward and the grey grid receding.
Two colors are highlighted in each block, but the blocks blend together to create a unified composition
The curved components draw your eye across the quilt with a secondary implied grid, but also around the quilt with implied circles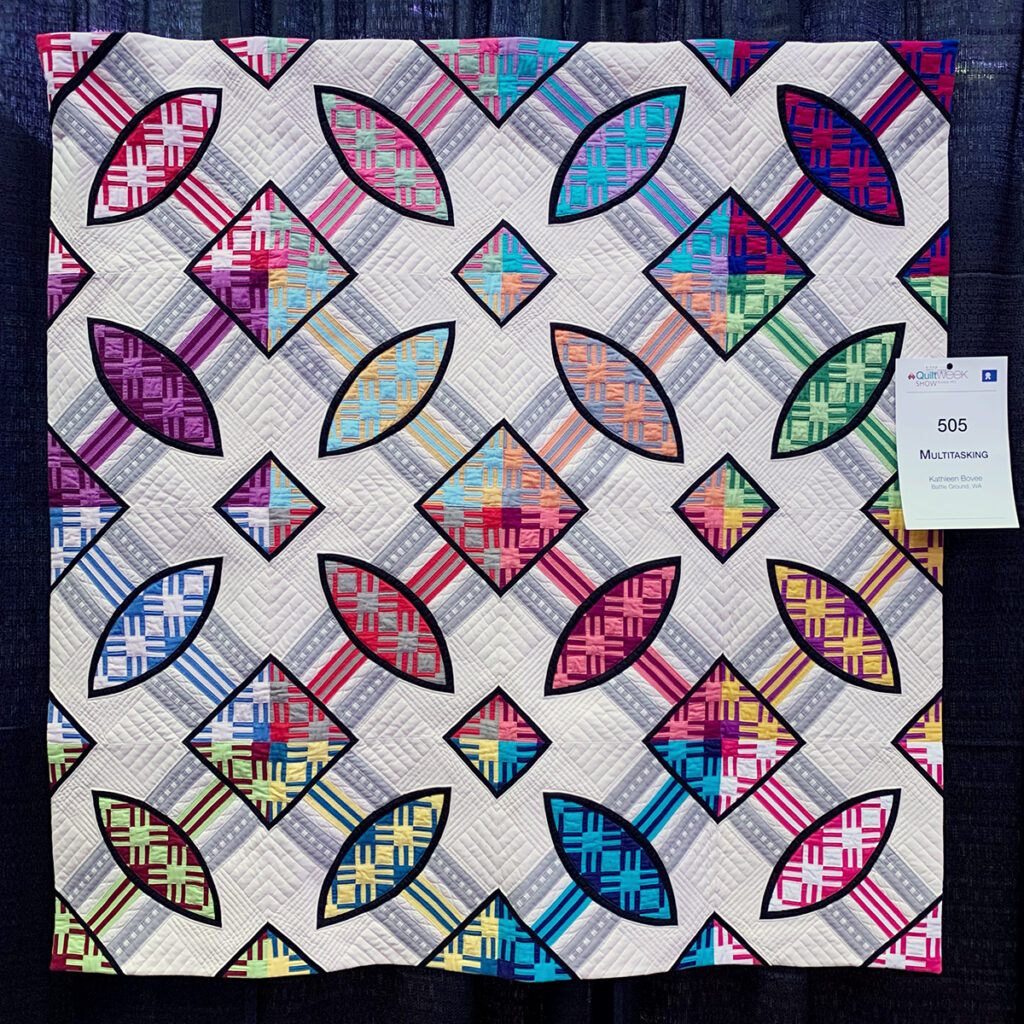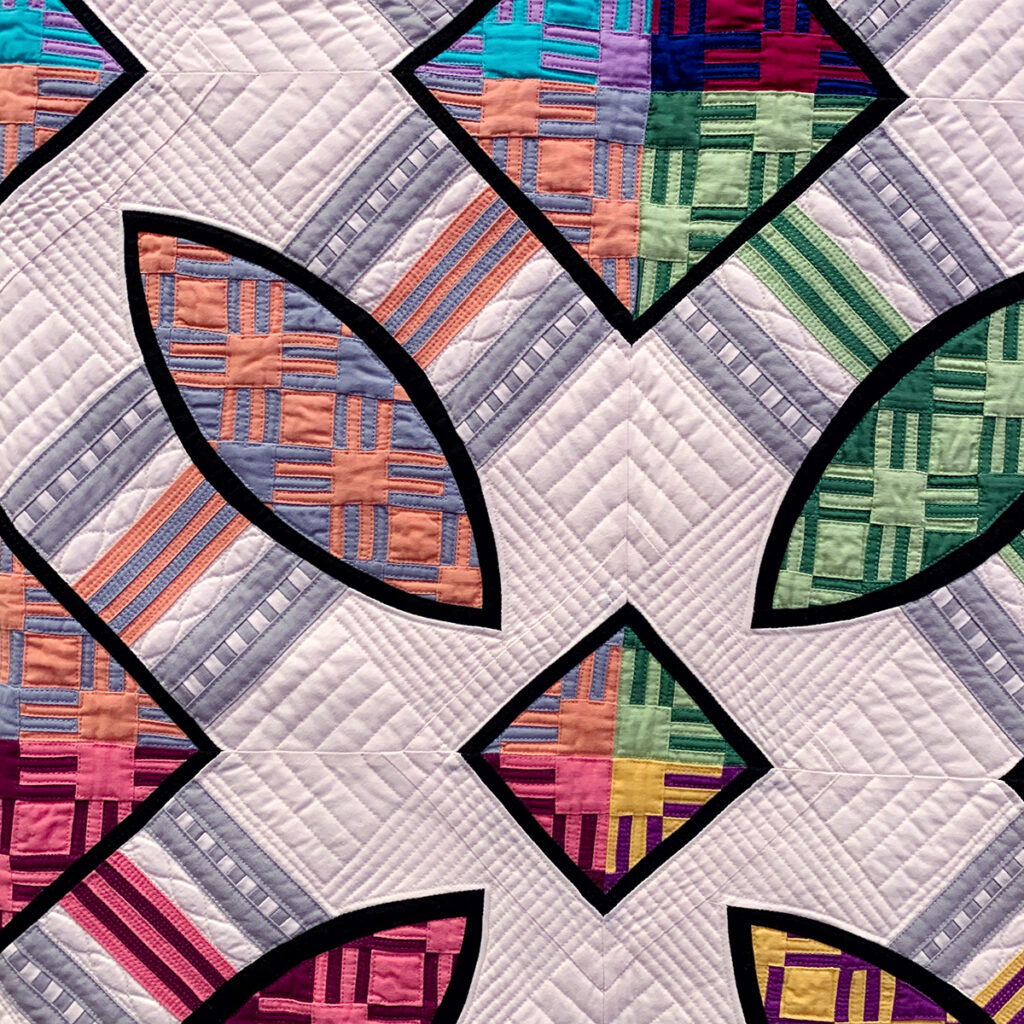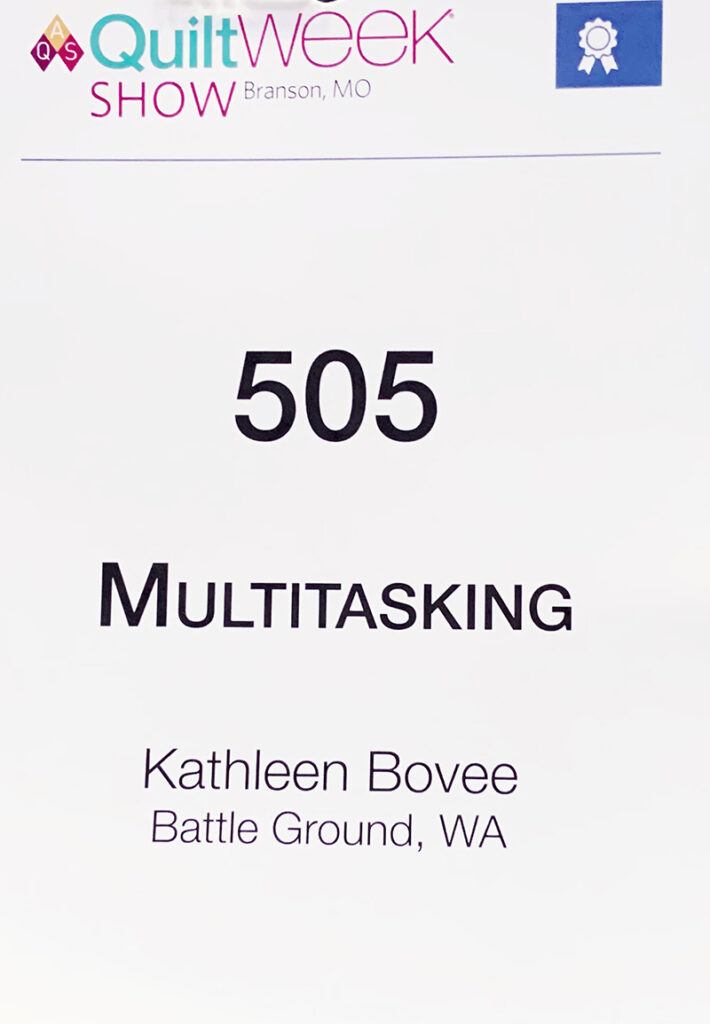 Shade Study by Megan Ellinger
What I love about it:
That tiny piecing!
The vast majority of the pieced lines are horizontal, making the vertical quilting lines unexpected
On first glance the color takes center stage, but as you look at the quilt the gradient becomes more evident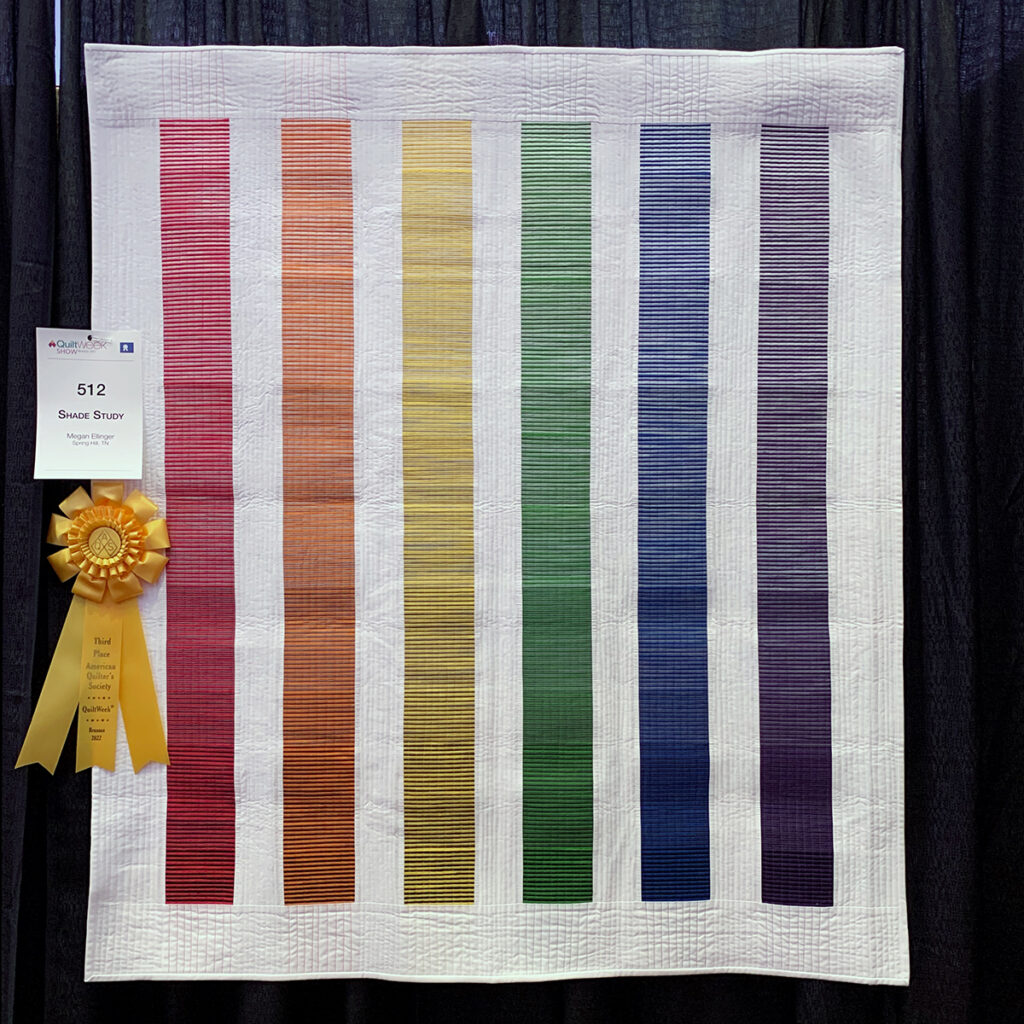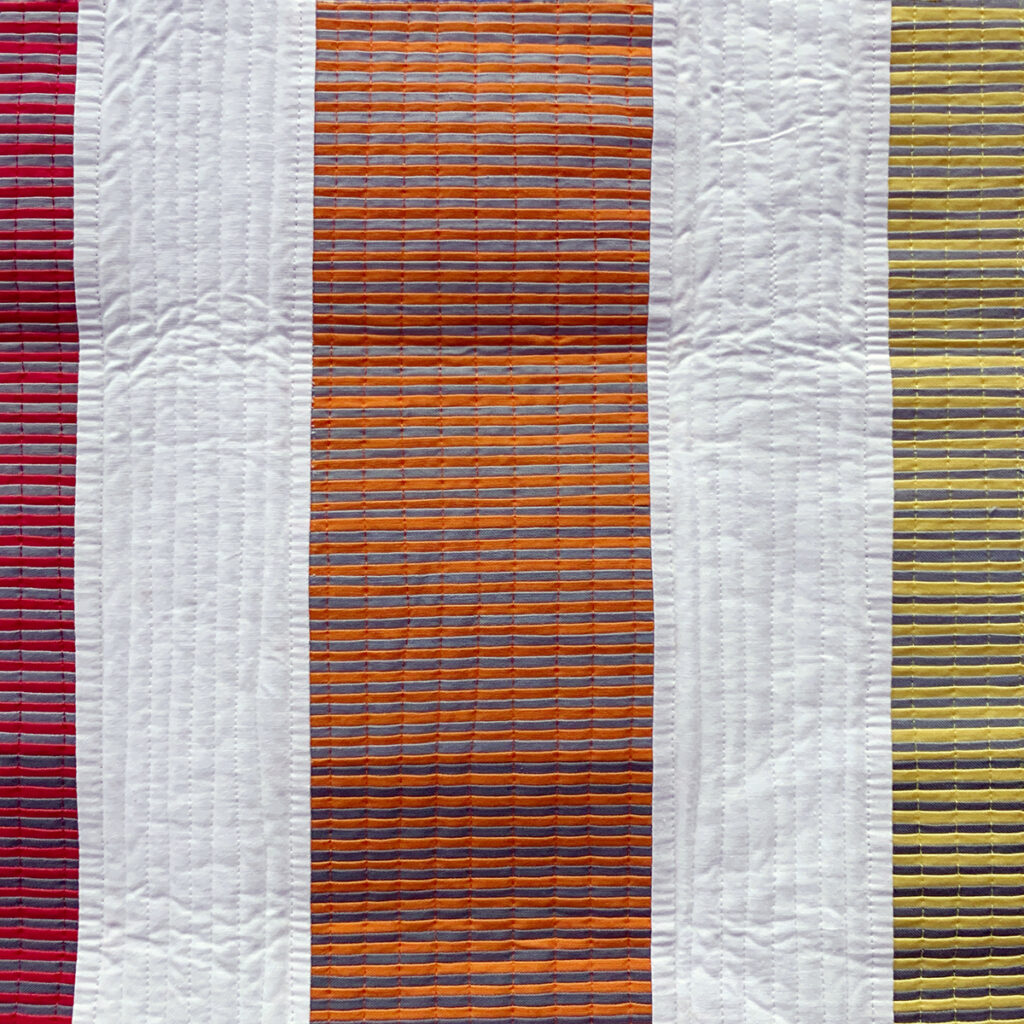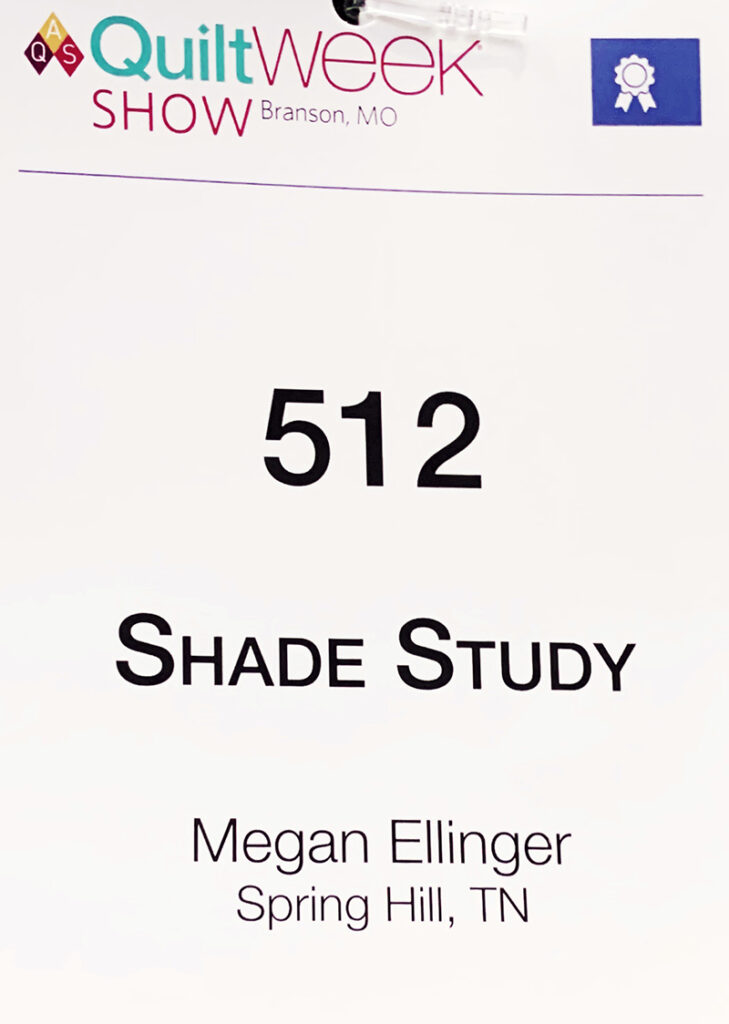 Thanks for joining me for a closer look at a few quilts from the AQS Branson show. I'm looking forward to sharing more quilts after I attend AQS Paducah at the end of this month!