This week will be my first Quilt Con, and to mark the occasion I made a new carry on bag.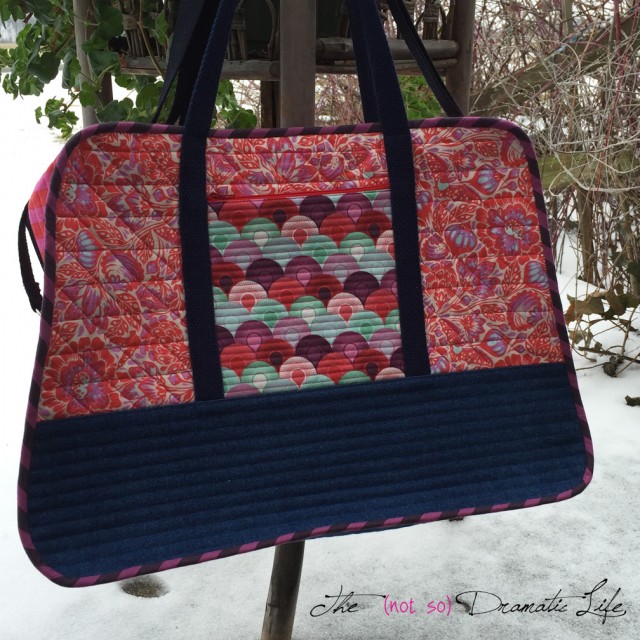 I drew up this pattern to work with a fat quarter bundle that I had of Tula Pink's Elizabeth line along with some denim scraps that I had from another project. The effect is unified, yet scrappy. The front and back of the bag are identical with a zipper pocket and an open pocket behind it. Behind each zipper pocket is a section of coordinating fabric that was pieced in to help stretch the main bag fabric.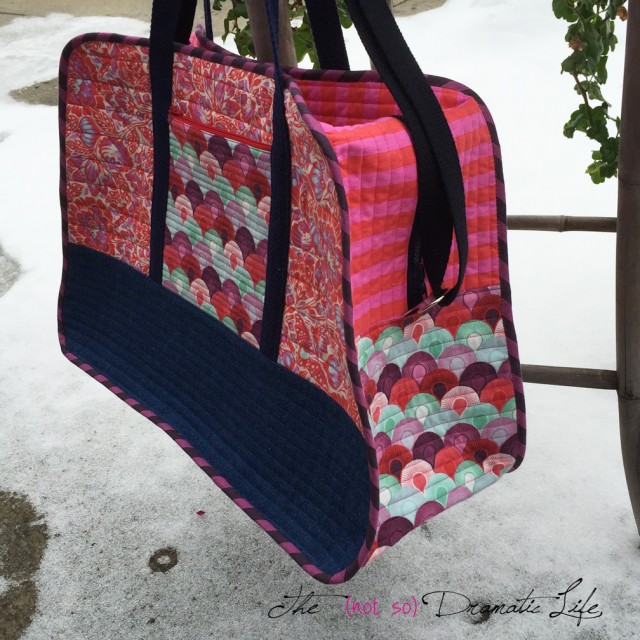 The bag is quilted in sections to allow all of the raw edges to be enclosed as the bag came together. The final construction seams attach the bag front and back to the side panel. These seams are stitched with the seam allowances toward the exterior of the bag which will help to give a bit of extra structure to this soft case. The raw edges are enclosed using a custom made bias tape from one of the striped fat quarters in the Tula Pink bundle.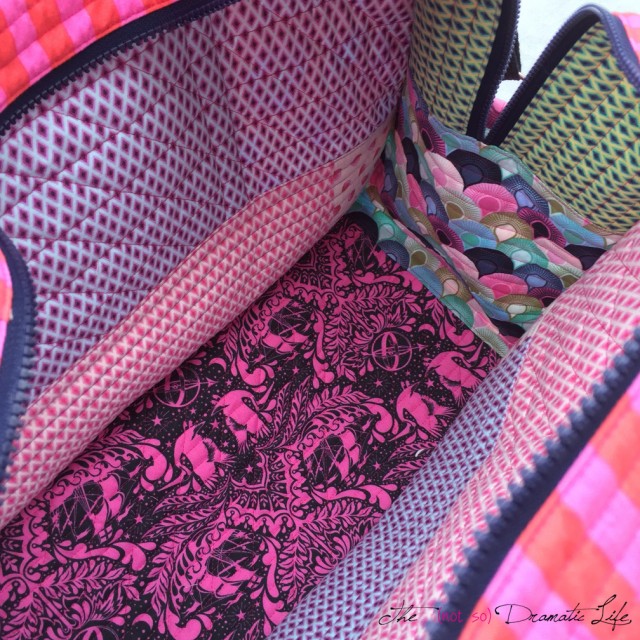 I am excited to take this bag on its inaugural voyage this week so I will have a better idea of what adjustments I should make if I were to create this design again. If you are at QuiltCon, I hope to have a chance to meet you and perhaps exchange buttons!