Violet calm is one of my favorite designs in the past few months, and I am excited to share it with you as my entry in the Modern Category for the Blogger's Quilt Festival hosted by Amy's Creative Side.
This design was created by piecing fabrics of several shades of violet together with thin strips of white Kona Cotton between each segment. The circle was cut from this pieced section of fabrics. Another circle was cut into the white background fabric, and the violet circle was machine pieced into the background.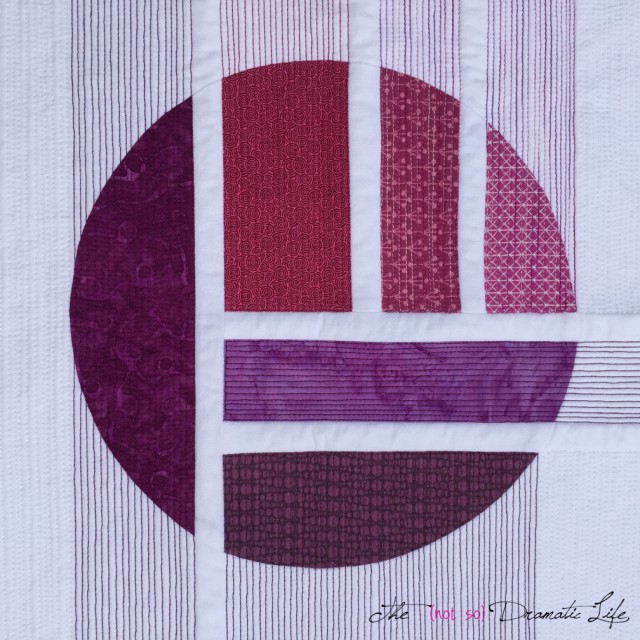 The matchstick quilting in this piece is done in the color of the fabric it passes through. The horizontal lines create a sense of calm, and the variety of thread colors help to visually extend the centralized image across the quilt. A single section of vertical quilting gives a quiet energy to this peaceful image.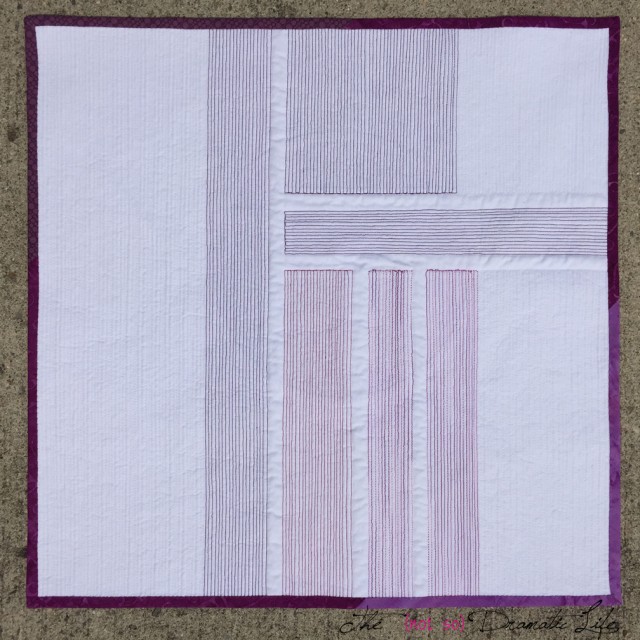 The binding is made of scrappy violet fabrics to frame the expanse of white fabric.
If you would like to read more about "Violet Calm," please check out its original post. Thank you so much for stopping by!