Several years ago, I decided that I wanted to try a 100 day project. I thought that it would help me to develop consistency and give me a reason to sew every day even as deadlines for other projects were fast approaching. It was close to the beginning of the new year, but I didn't particularly want to start a project of this type on the first day of the year- how predictable would that be! 🤣 To avoid this I decided to select an end date and count back to determine the start date. The day I decided on was my birthday coming in the Spring- it would be like gifting myself a quilt! I carefully counted back only to discover that my birthday is the 100th day of the year. So despite my best efforts, the project would start on January 1st. Since then, I have done some form of a 100 day project each year.
For 2022 my 100 day project is focusing on the use of stripes, and I am incorporating a mix of prints and solids. The overall color palette for the quilt is pulled from the digital print you see on the left of the image below.
For the first set of stripes, as well as many others, I used a variation on a popular interleaving technique. I had used this technique to make the quilt, Forward and Back, and I am excited to incorporate it into this project. Interleaving takes two fabric components, in this case two sets of pieced stripes (above), cuts them into strips, then alternates them before sewing them back together as shown in the image below.
The focus on stripes also gives me ample opportunity to explore the use of pieced 1/8″ wide slivers. This is one of my favorite techniques, and appears in many of the quilts I have made in recent years. In the stripe section below, I used these slivers to transition between fabrics.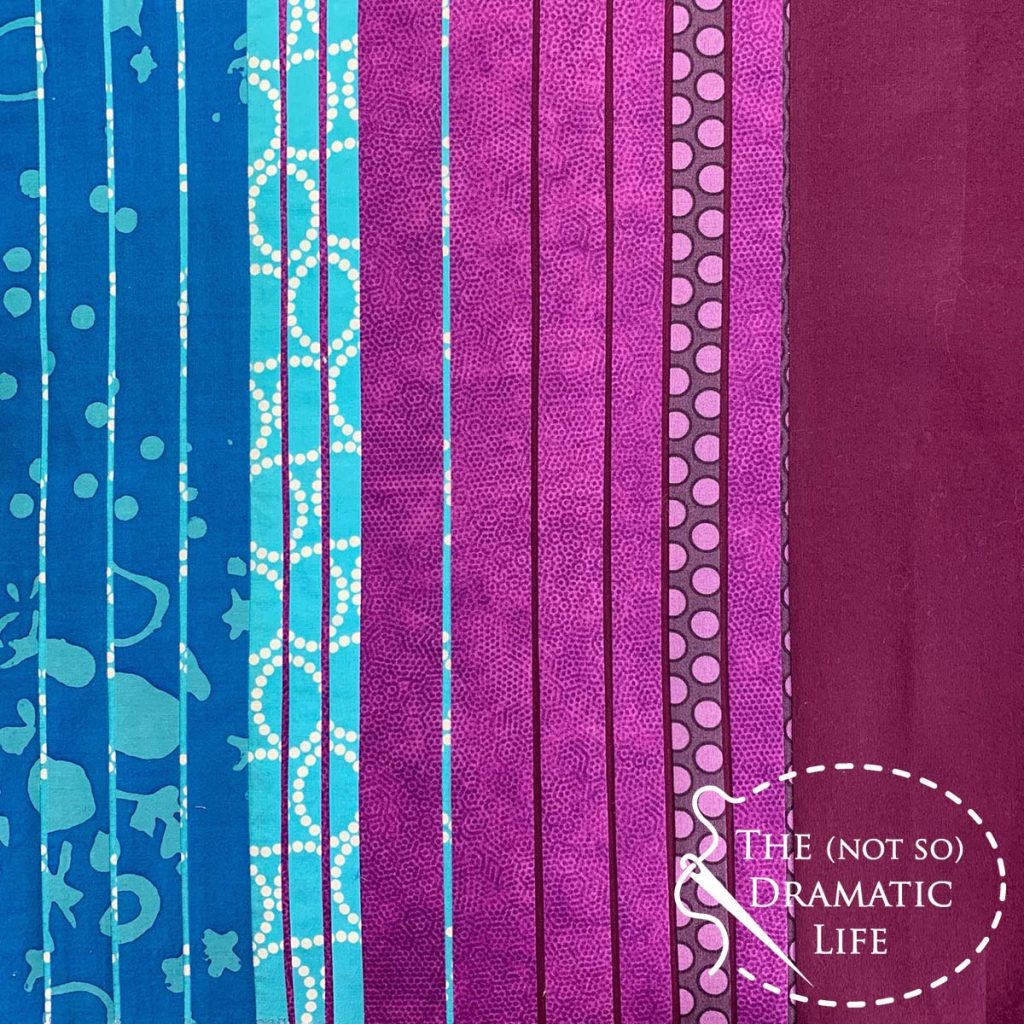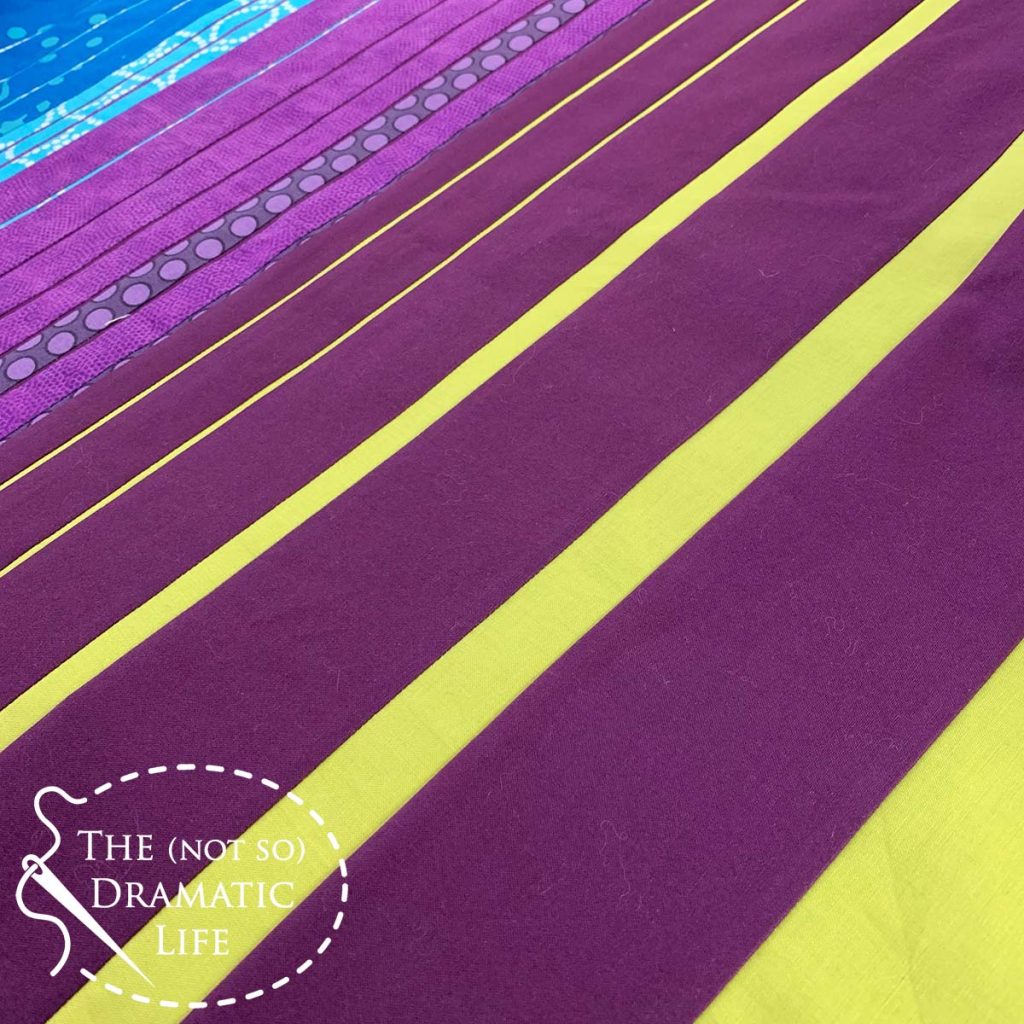 At this time, I expect to build this quilt out in a variation of a medallion quilt, starting with a centralized motif and moving outward. After developing a feel for the color palette, I started creating the block I expect to become the central piece.
The central motif was first constructed as a Courthouse Steps block, and I then cut it into quarters.
I tried rotating the block components and eventually decided that I wanted some sashing stripes to divide the pieces.
A four patch finishes the center of the block
I decided the block wasn't quite complete, so I turned it on point.
Then I cut it into strips. (Yes, this was a little scary!)
The alternating stripes are a more simple composition.
It now about one quarter of the way through the project, and I am in the process of piecing these stripe components into a large block of interleaving.