In December, Sew Mama Sew hosted a terrific giveaway week. One of the best parts of this series of giveaways is having the opportunity to check out all of the wonderful things people create and share on their blogs. I know I discovered a lot of blogs that were new to me.
During this series of giveaways, I was also really fortunate to win this amazing wallet from Stephanie at Quarter Incher!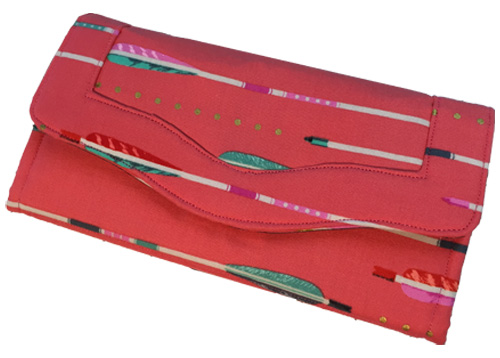 This wallet was a custom build, so Stephanie asked me a few questions and then emailed potential fabric choices for the exterior. Once we determined the main fabric, she chose other wonderful fabrics for the interior.
There is so much space in this wallet! In addition to the zipper pouch, there are three gusseted pockets, two more flat pockets, and room for twelve cards. I will have no excuse if I can't stay super organized with this wallet to help!
I would really encourage anyone who loves this wallet to take a look at the others pictured in the Quarter Incher Giveaway Post, and maybe even order one of your own! I am absolutely thrilled with this beautifully constructed piece, and I am so excited to carry it in the coming year!