It is so difficult to keep exciting news a secret, and today I am thrilled that I can finally share this with you- I have a pattern coming out in the 2023 Quilter's Planner!
I have been a fan of the Quilter's Planner since it came out, and I have used it every day for years, so I was excited to submit a design, and ecstatic when that design was accepted.
The design for this pillow is inspired by the traditional Ruby Roads quilt block which is block 1988 in Barbara Brackman's Encyclopedia of Pieced Quilt Patterns.
Using the traditional block as a starting point, I created a line drawing, experimented with a range of color layouts, and altered the construction lines to make assembly of the block as simple as possible. Once the major decisions were made, I refined my color choices by creating four options with a similar palette.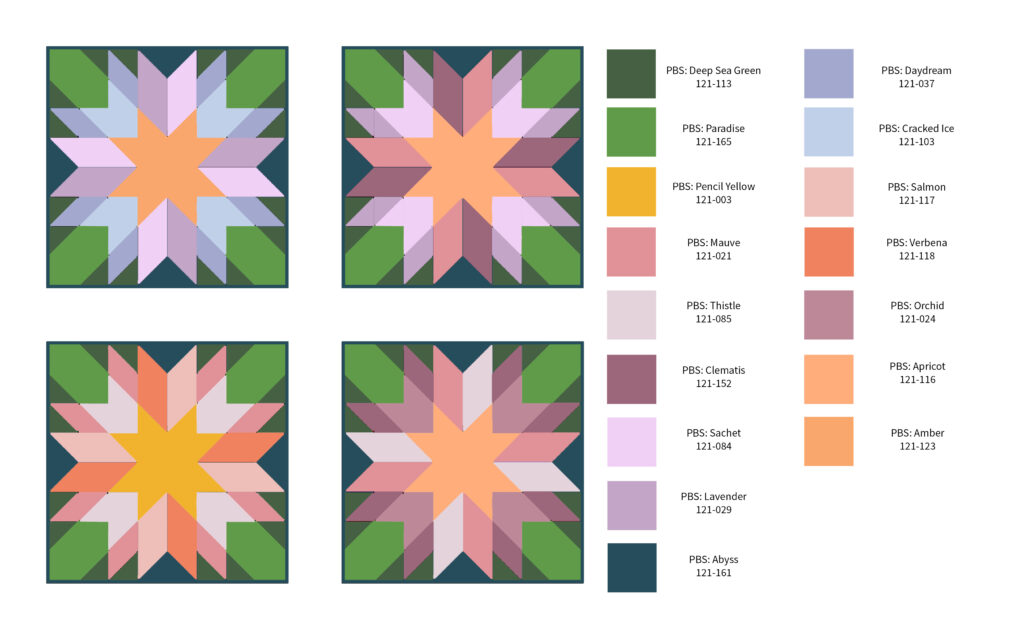 Painter's Palette Solids are my go-to solid fabrics, so I pulled the color combinations from their swatch card. For this project I went with a fresh, but slightly muted palette. Ultimately the option in the upper left was the winner.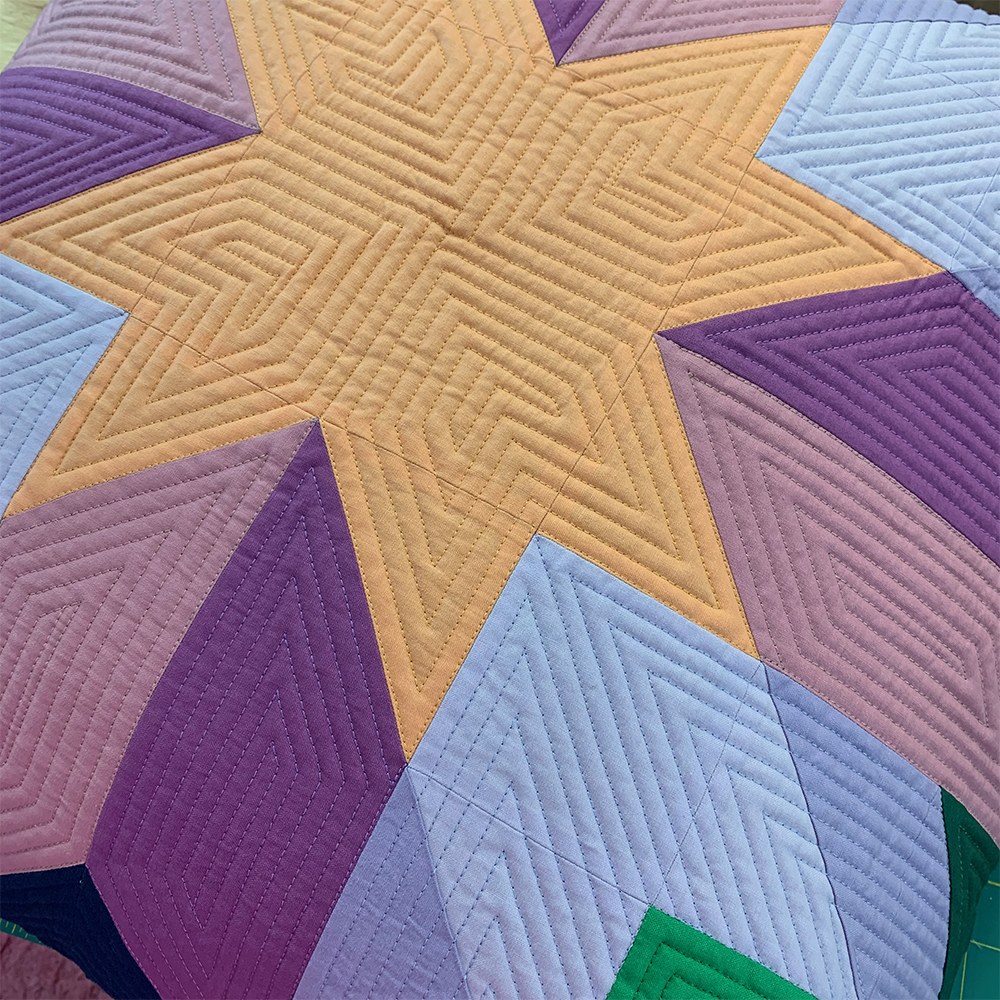 One of my favorite parts of this design is how the overall impact is very floral, but the graphic quality of the piecing is maintained. I chose to use linear echo quilting to enhance the graphic nature of the block.
To finish the cushion I created a backing with a lapped zipper closure, and those instructions are also included in the pattern!
Features of the Floral Starburst Pillow
Generously sized at 24″ square- This is a great pillow to cuddle with!
Constructed using simple components including half square triangles and stitch and flip units
Instructions for a lapped zipper closure are included with the pattern
Specific fabric colors are given so you can get the exact look (but the design looks great in a wide range of palettes!)
This is just one of many awesome patterns included in the 2023 Quilter's Planner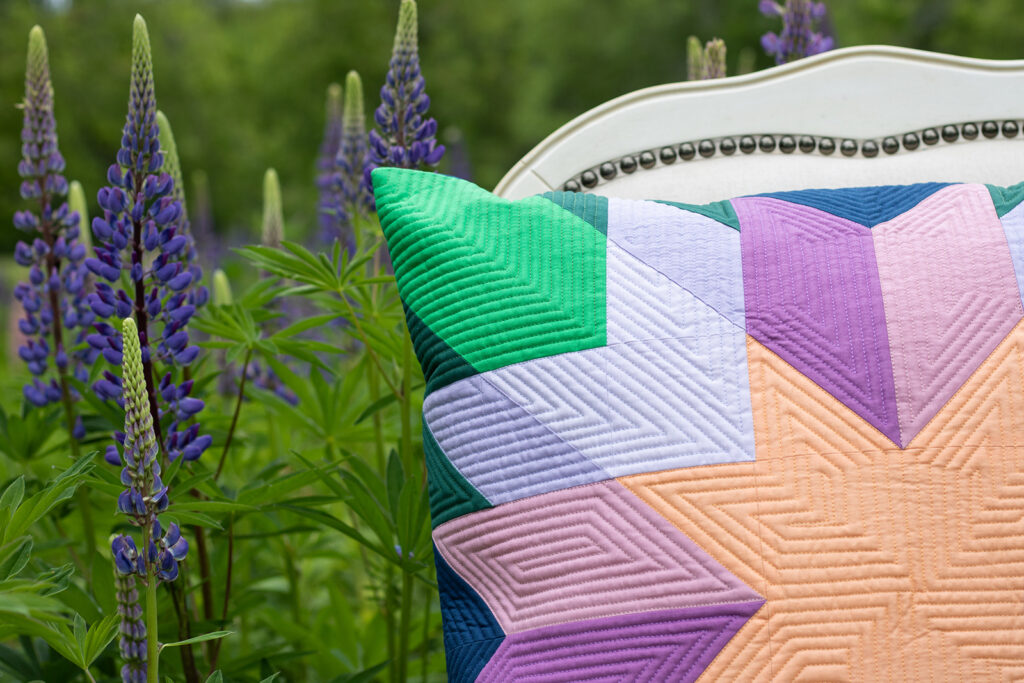 Quilter's Planner Team and Designers
I am so honored to be included with so many amazing people that made this year's planner possible! I hope you will take a moment to connect with everyone on Instagram and take a look at their wonderful creations!
The Quilter's Planner will go on sale September 1, 2022, and I will share more about why I love this planner in the next few weeks.