This mini is a continuation of my series within a series focusing on a single color in each mini. Green was entirely free motion quilting, and Yellow and Violet were quilted exclusively with straight lines. For Orange I decided to combine techniques and use both straight-line and free-motion stitching.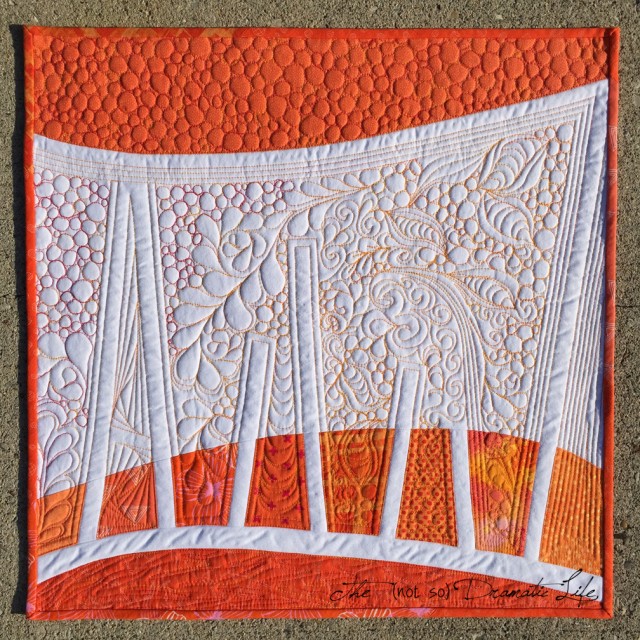 The piecing of the quilt top uses straight white lines to divide the small sections of orange. Curved lines break up the overall composition of the piece and the expanse of white in the center of the composition left ample room to bring in a strong texture with the quilting.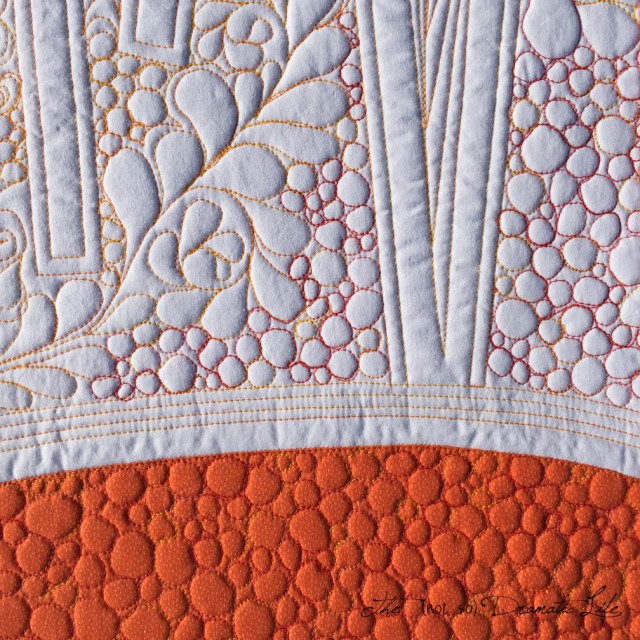 Quilting this piece started by using a walking foot to define the graphic areas of the quilt. I extended the straight lines of the white fabric dividing the smaller orange segments to give an architectural element to the project. The straight line designs continue through three of these segments. Free motion quilting pulls together the rest of the quilt. Two Types of orange variegated thread add dimension and texture to the quilt.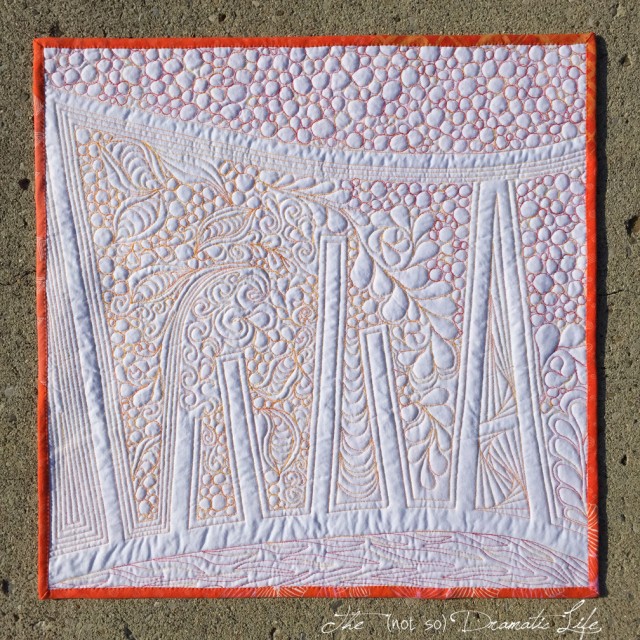 Binding for this project is scrappy, drawing on several fabrics included in the quilt top design.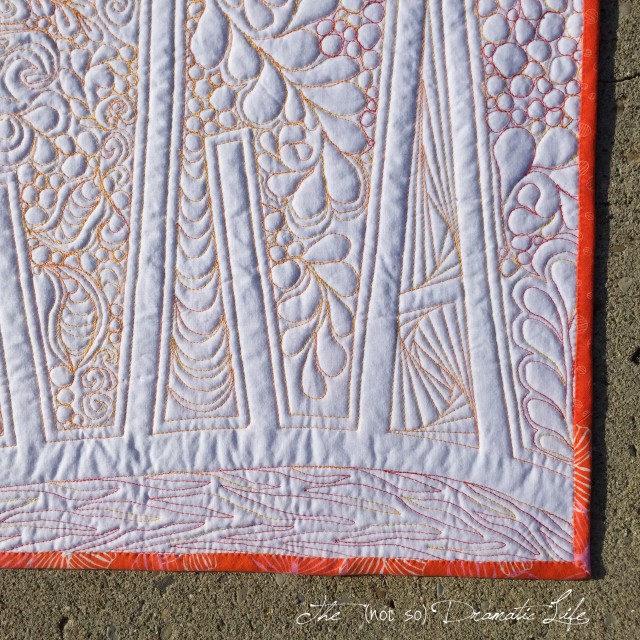 Quilt Stats
Title: Orange Segments
Size: 20″ x 20″
Techniques: Machine piecing, Improvisational piecing
Quilting: A combination of straight line quilting done with a walking foot and free motion quilting, both done on a Bernina 1008
Fabric: White Kona cotton and assorted orange cotton prints
Batting: Warm and White Cotton Batting
Thread: Pieced with white Gutermann Mara 100, Quilted with two different colors of WonderFil 50wt variegated cotton thread
Binding: Scrappy orange binding, cut 2″ in width, machine sewn to the front, hand stitched to the back
What was new?
Orange and White color scheme
Combining straight line and free motion quilting
I have linked this post up with Sew Cute Tuesday at Blossom Heart Quilts. Please drop by to see all of the fantastic projects being shared!