A couple months ago The Modern Quilt Guild (MQG) announced a challenge that involved using a small EZ Quilting triangle template that was either 45 or 60 degrees. I was really excited to receive the 45 degree triangle since I have been doing quite a bit of work with equilateral triangles lately, and I think it is time to branch out a bit. One of the goals I have set for myself in this challenge is to explore how fabric prints can be manipulated to enhance a quilt design. This means I am doing a lot of fussy cutting!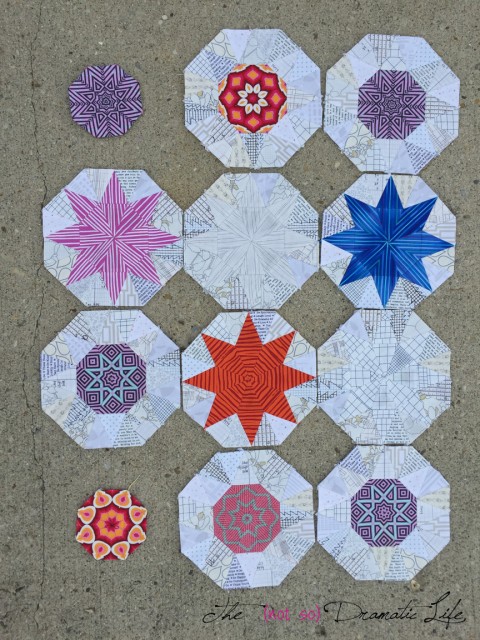 For the overall design of the quilt, I am incorporating triangle-based stars and octagons with ample amounts of low volume triangles.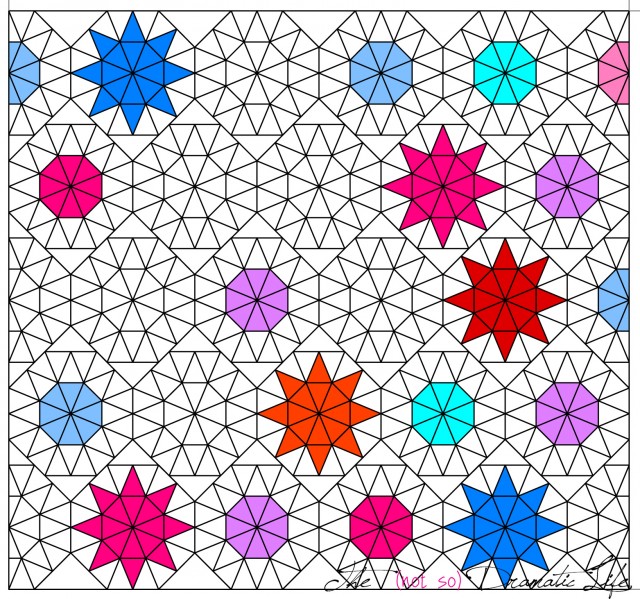 The cutting template is 2-1/2″ tall, so I cut strips of that width and then used the template to cut the final shape. I stacked a few strips at a time, so the cutting process went pretty quickly. Given the relatively small scale of the pieces, I decided that hand piecing would give me the best chance at achieving perfect points. I decided to go with an English Paper Piecing (EPP) technique, so I drafted up a page of triangles of the correct finished size which I printed onto freezer paper. The freezer paper pieces were ironed onto the fabric triangles and the edges folded back in preparation for sewing.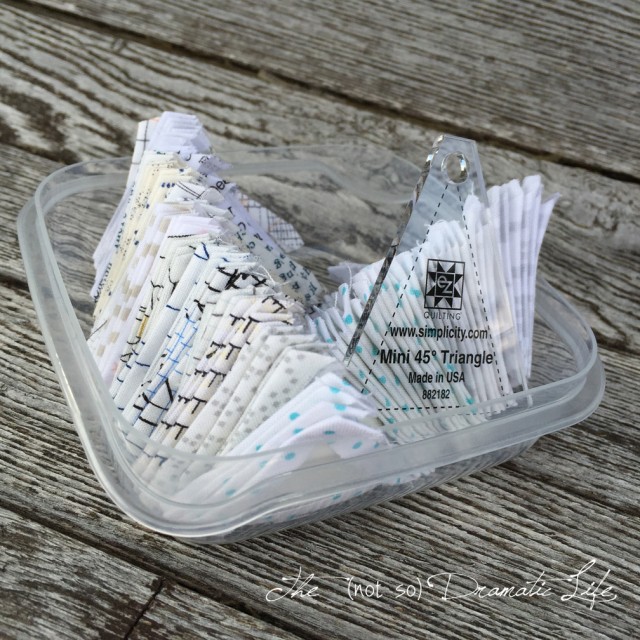 Each block has 32 triangles, and I have pieced eleven blocks of the 22 full blocks, so I'm halfway through those! Then I'll tackle the six half blocks and assemble the top- This could take awhile!
This week, I'm linking up with WIP Wednesday at Freshly Pieced at Freshly Pieced and Needle and Thread Thursday at My Quilt Infatuation. Please stop by to see what everyone is working on!