July is flying by, and it will be time for QuiltCon member registration before we know it! I am thrilled to be teaching three workshops and two lectures at the big event, and I'm telling you a little bit about each one in the weeks leading up to the start of class registration. Member registration opens August 4, 2021 at 10am Eastern time, and non-members can sign up starting August 19, 2021 at 10am Eastern.
Foundation paper piecing (FPP) opens a whole new world of design possibilities, and there are a few key techniques, tips, and tricks that make the entire process a lot more fun.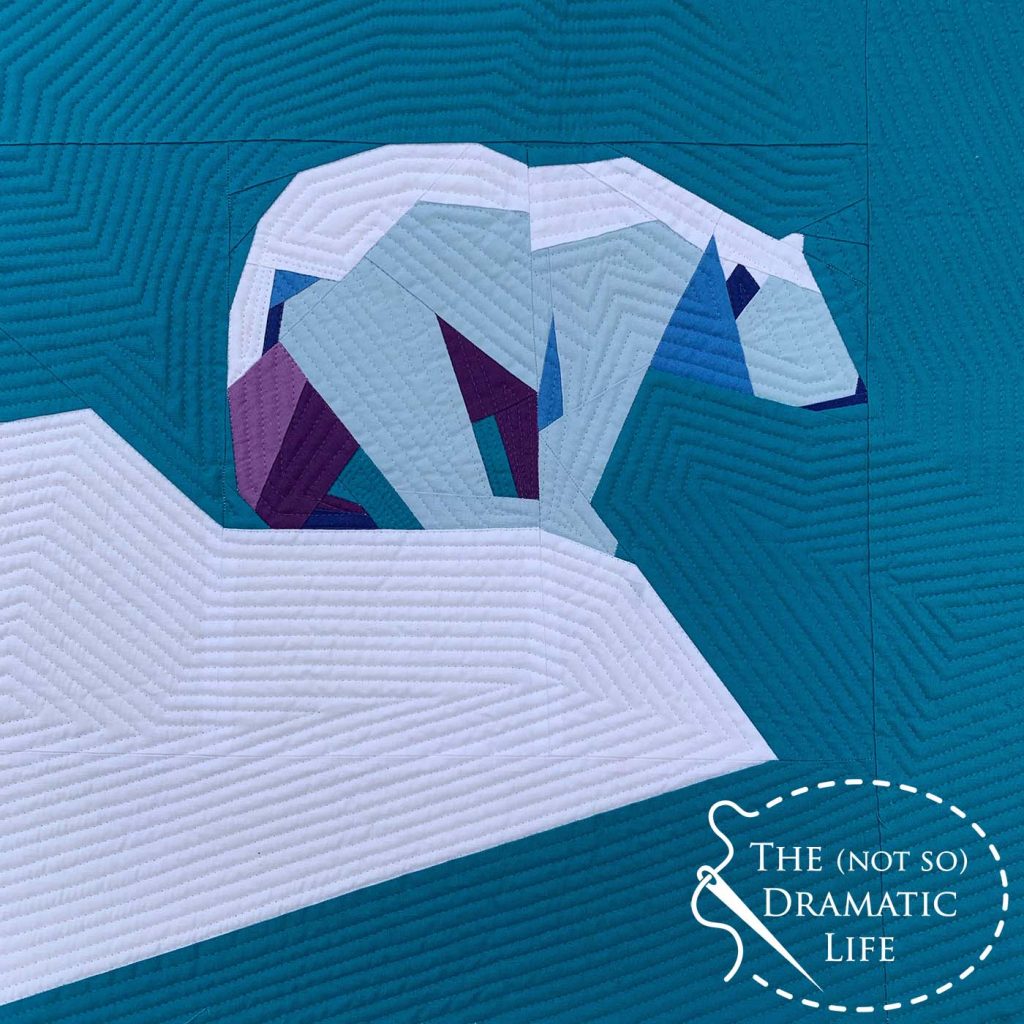 In this class we focus on how to approach patterns with irregular shapes. The techniques taught allow you to easily cut as you go, reduce fabric waste, and guarantee each FPP section is completely covered when its time to press your fabric. If your FPP experience has been limited to blocks and designs that have a lot of consistent shapes and require pre-cutting of pieces you will use to piece with, this is the class for you! The class materials fee ($12) includes a block pattern to practice these techniques, and you will leave the workshop ready to take on virtually any FPP design!
Class Description
Foundation Paper Piecing makes for extremely accurate piecing and perfect points, but one of its most excit- ing uses is the creation of blocks using irregularly shaped components. Blocks and quilts with a wide range of irregular shapes may look complex, but they are easier than they look once you have experience with a few techniques and tips. In this class, you will choose one of three animal patterns to sew using the techniques we focus on in class.
Date, Time, and Class Number
There is one session of Irregular FPP Shapes held on Saturday evening. You can locate the class by searching for the workshop number in the QuiltCon Catalog. You can also look at listings by instructor and type of workshop. This is a Foundation Paper Piecing workshop.
Saturday, February 19, 6:00pm- 9:00pm FDP007
I hope I have the chance to see you at QuiltCon 2022! Doesn't Arizona in February sound like a great plan?!