In the past few weeks I have told you about the workshops I am teaching at QuiltCon next February, Irregular FPP Shapes, Hand Accented, and Matchstick Quilting. Now I get to tell you about the lectures I'm giving! Registration is coming up soon. Member registration opens August 4, 2021 at 10am Eastern time, and non-members can sign up starting August 19, 2021 at 10am Eastern.
I am a big believer that quilters should:
Have a fabric stash
Make their stash work for them
Add to that stash consistently with fabrics they love and use
Have zero guilt associated with that stash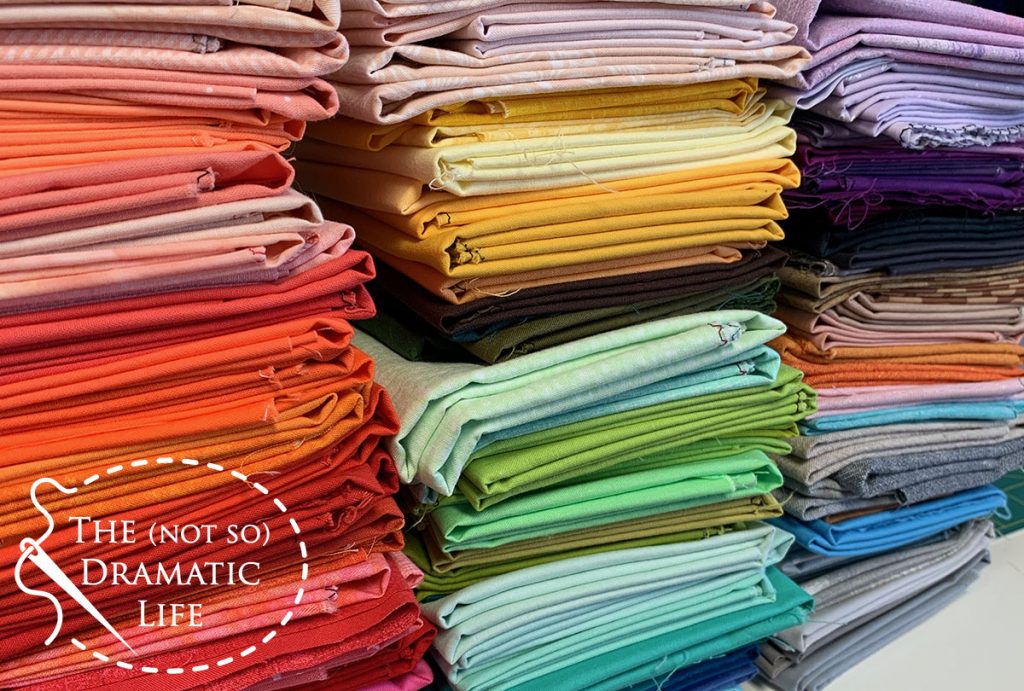 This lecture focuses on stash building. Fabric is the primary palette for the quilter, and you need a range of materials to create your work. The key is to think about how YOU quilt and which fabric, threads, and notions work for YOUR projects and quilting styles.
Class Description
If you have been a quilter for very long, there is a good chance that you have a stash of fabric somewhere in your sewing space. Over time, many quilters start to see their stash as a source of guilt. Cassandra likes to look at her fabric stash as a source of inspiration, and she wants you to see yours that way too! She will identify and discuss quilting styles and how that relates to building a working palette of fabric. This is not a class that pressures you to get rid of fabric you love or offers dozens of projects to quickly use up your stash. Instead, this is about building a functional and inspiring collection of fabrics that works with how you quilt!
Date, Time, and Class Number
Stashed! is the first lecture of QuiltCon 2022 and is held on Thursday morning of the event. You can locate the lecture by searching for the class number in the QuiltCon Catalog. You can also look at listings by instructor and type of class. This is a lecture.
Thursday, February 17, 9:00am- 9:45am LE01
I hope I have the chance to see you at QuiltCon 2022! Doesn't Arizona in February sound like a great plan?!