I have had Flying Geese blocks and configurations on my mind lately, and when I sat down to plan out this week's mini quilt I fully intended to work out something with Flying Geese. That did not happen. I have one drafting file that contains all of my mini quilt designs, and somewhere along the line I became distracted by a design that I had started awhile back.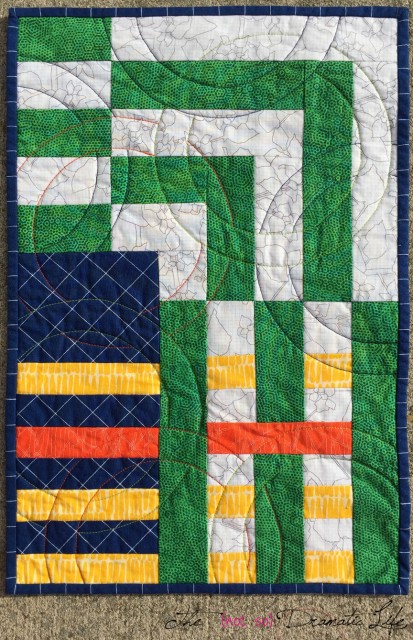 This pattern started with inspiration from a historic quilt I saw in Four Centuries of Quilts: The Colonial Williamsburg Collection. (Not an affiliate link- I just really like this book!) I don't want to violate any copyrights by putting an image up, but if you have the book, the inspiration is a corner from the quilt on page 147. I have seriously reworked this concept, so this is definitely not a reproduction, but a Repeat with a (considerable) Twist.
As with any quilt that I pattern prior to construction, I started with a line drawing.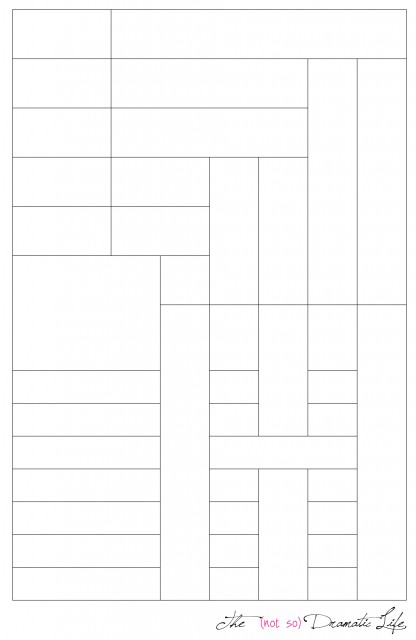 I worked out quite a few possible color schemes. These are just a few I considered. I ended up deciding to use the one in the upper right.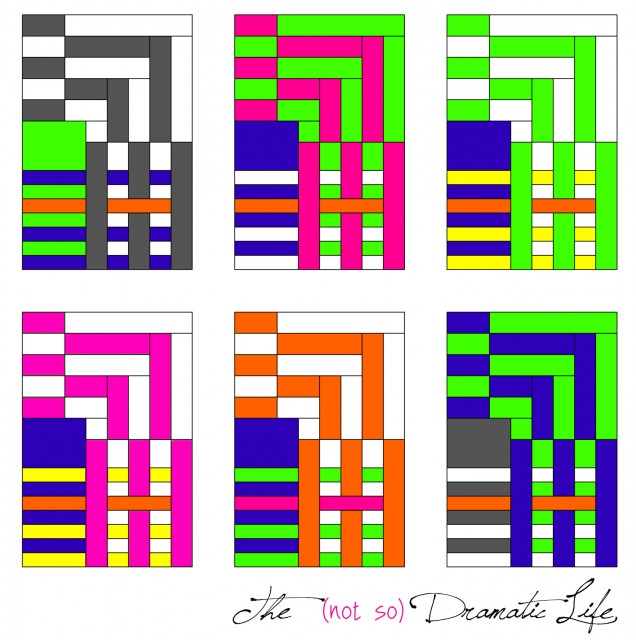 I originally thought solids would be best for this project, but I didn't have solids for all of the colors I wanted to use in my stash, so I went with all prints. I like the result, but I still like the idea of making this quilt up with solids.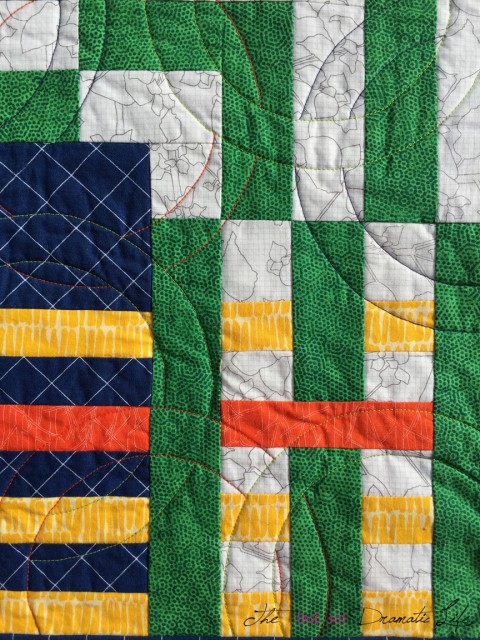 For the backing of the quilt I combined scraps from constructing the front of the quilt with a larger piece from Carolyn Friedlander's Botanic line.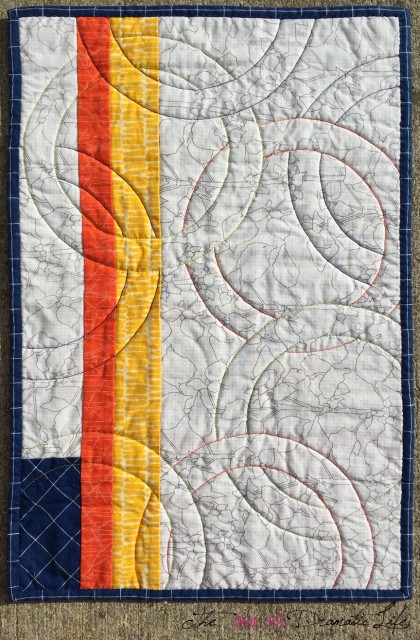 Since this quilt is so heavily linear in the pieced design, I thought it would be interesting to juxtapose all those straight lines with curves in the quilting. I ended up going with interlocking circles for the quilting because I liked that they are still graphic while bringing a bit of softness to the design.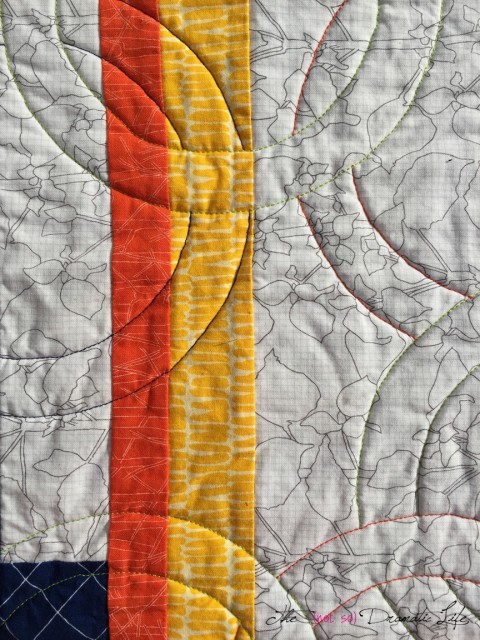 Quilt Stats:
Title: Repeat with a Twist
Size: 12.5″x18.5″
Techniques: Machine Piecing
Quilting: Interlocking circles done with a walking foot on a Bernina 1008
Fabrics: 100% cotton prints
Batting: Warm and White
Thread: Pieced with white Gutermann Mara 100. Quilted with Mettler cotton quilting thread in Orange, Connecting Threads Essential cotton quilting thread in Peridot and Persian Blue.
Binding: 2″ wide bias cut strips from Doe fabric line. Machine stitched to the front, hand stitched to the back
What was new:
A new design!
Using a specific historic quilt as inspiration
I'm linking this post up with Finish it up Friday at Crazy Mom Quilts, Whoop Whoop Friday at Confessions of a Fabric Addict, Sew Cute Tuesday at Blossom Heart Quilts, Let's Bee Social at Sew Fresh Quilts, Needle and Thread Thursday at My Quilt Infatuation, and Show Off Saturday at Sew Can She.