Regional quilt shows are a great place to see lots of quilt shows encompassing a wide range of styles, and this year's Great Wisconsin Quilt Show was no exception. There were lots of terrific quilts from around the United States, and below you can see five quilts that caught my eye and embrace different aspects of the Modern Quilting aesthetic.
The Majestic Milky Way by Charles Cameron
What I like about it:
The shifting block sizes contribute to the movement in the design.
The small rectangles in the background activate the negative space.
While the piecing itself accentuates straight lines, the overall composition highlights a curved form. I love that the curves in the quilting echo that shaping.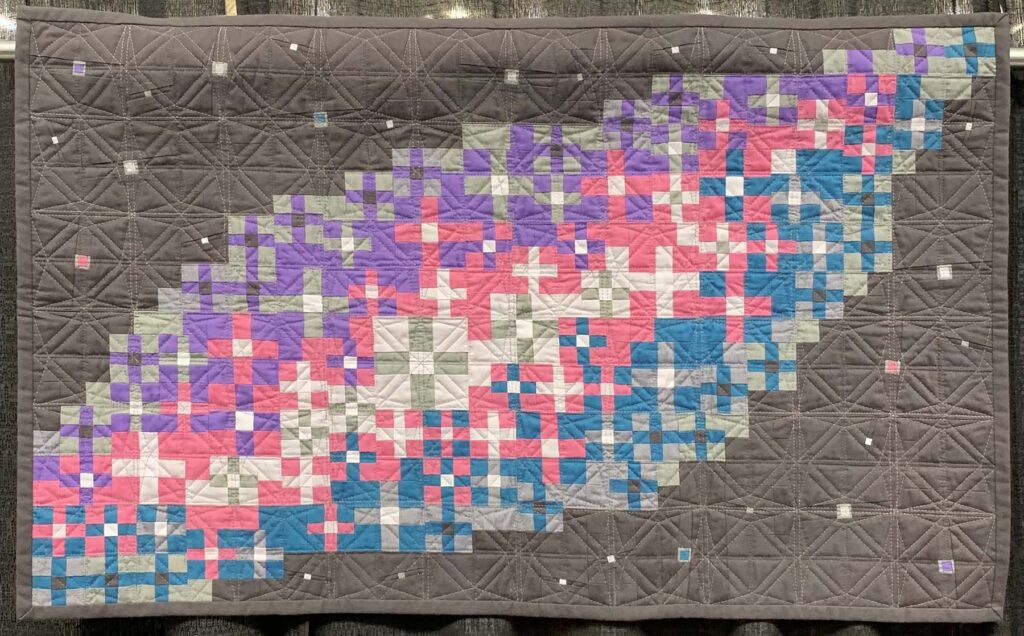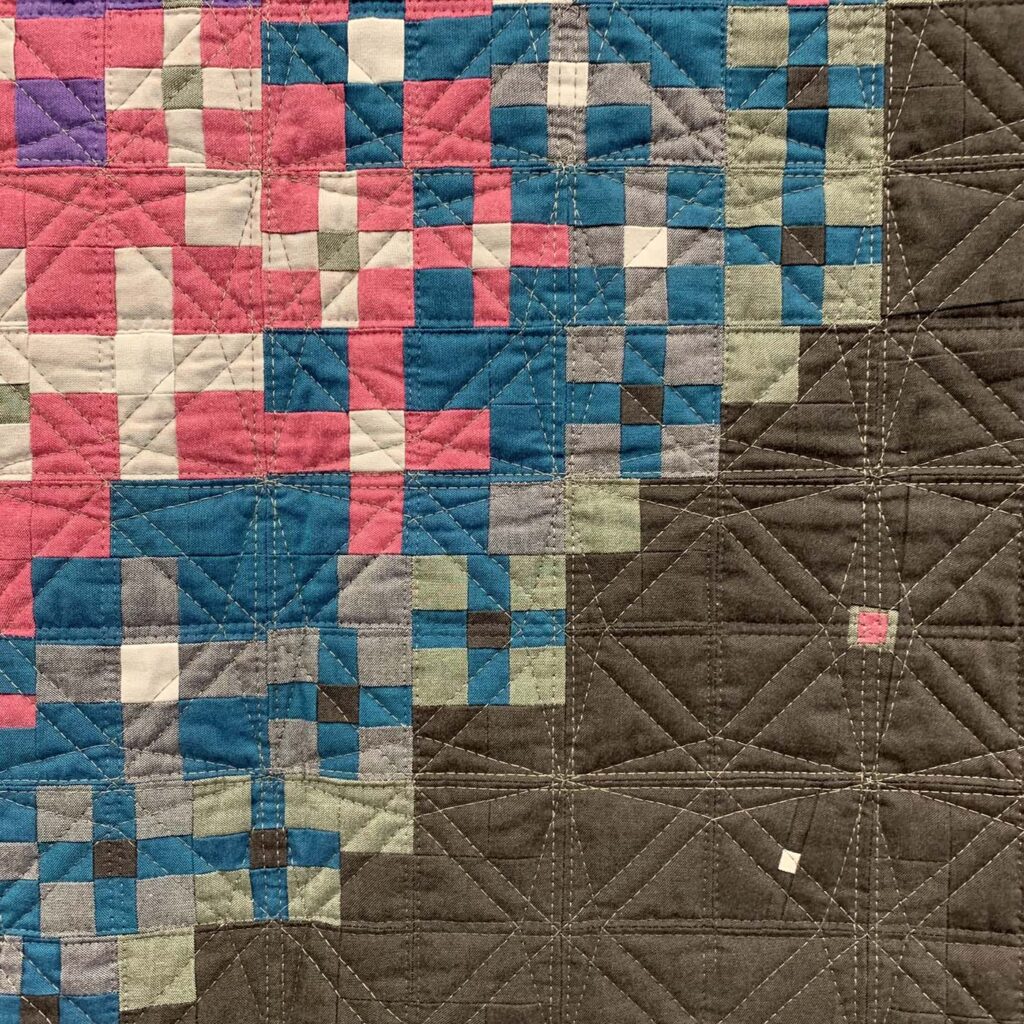 Finding Neverland No. 1: Walled-In by Jan Soules
What I like about it:
The use of Ombré fabrics create a luminescent feel
Organic lines in varying widths draw your eye around the composition
The quilting lines shift both width and direction to highlight the piecing of the quilt
Those complementary colors- I love orange and blue together! And they work beautifully with the overall color palette.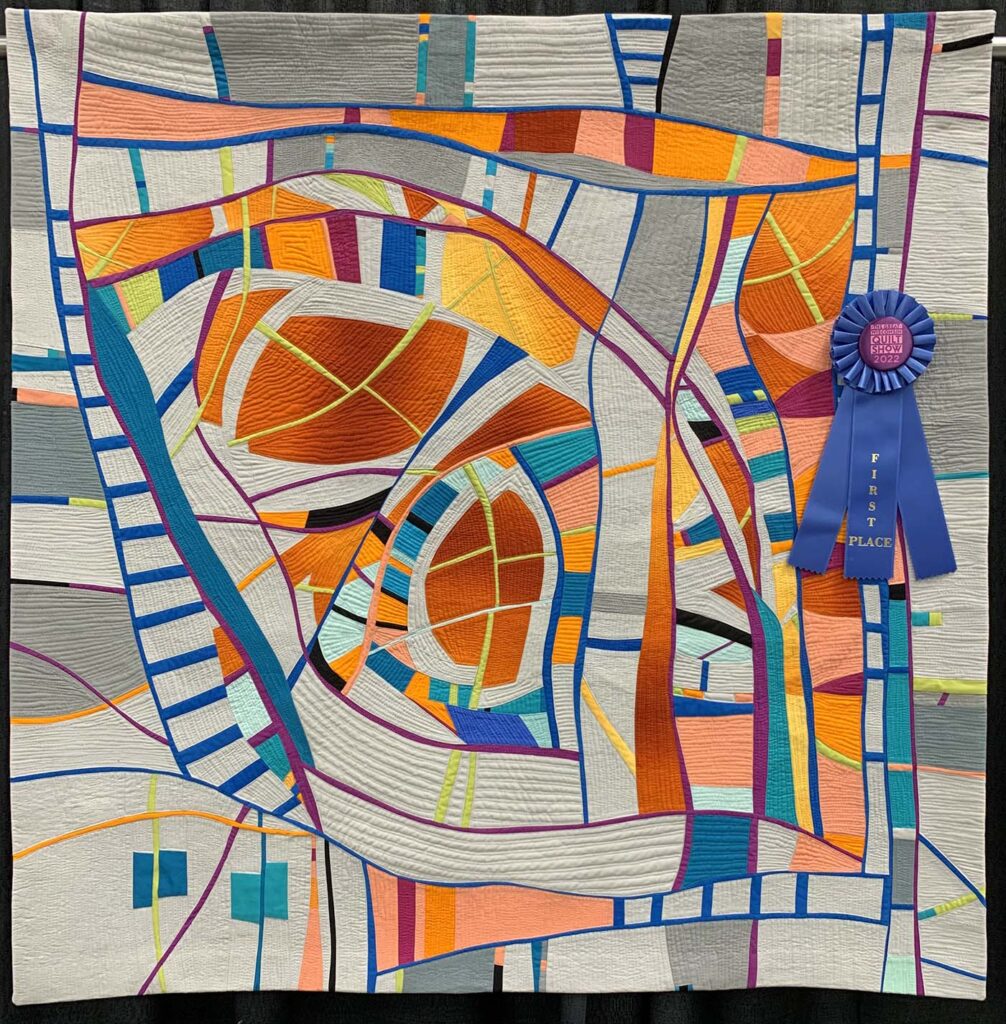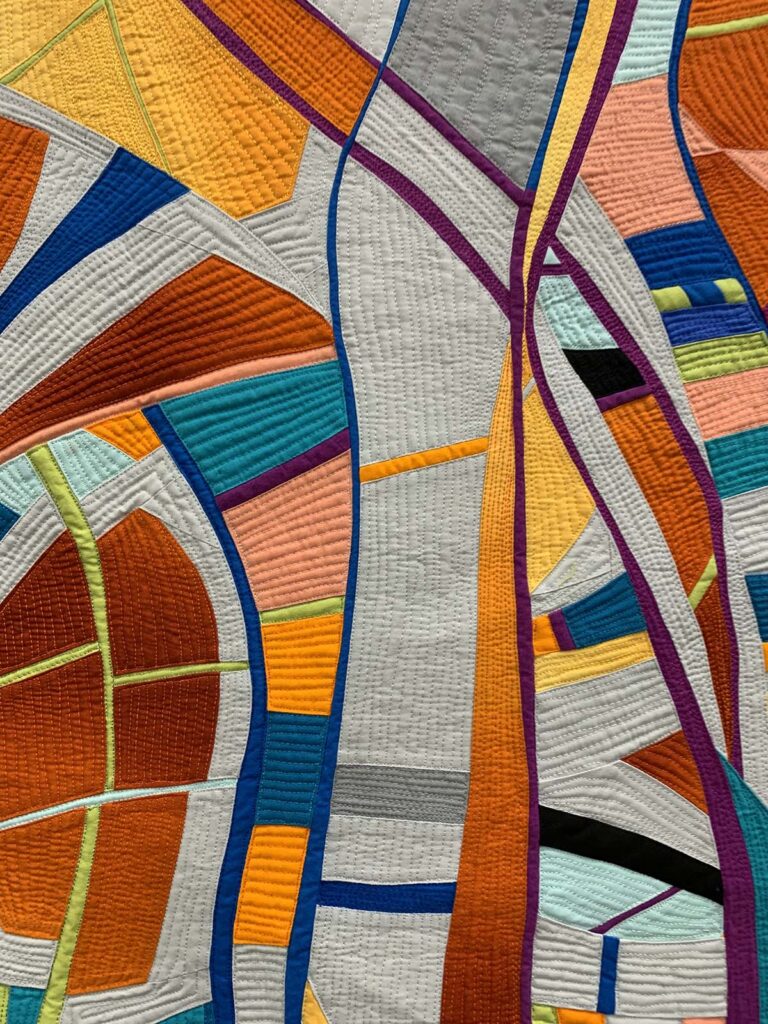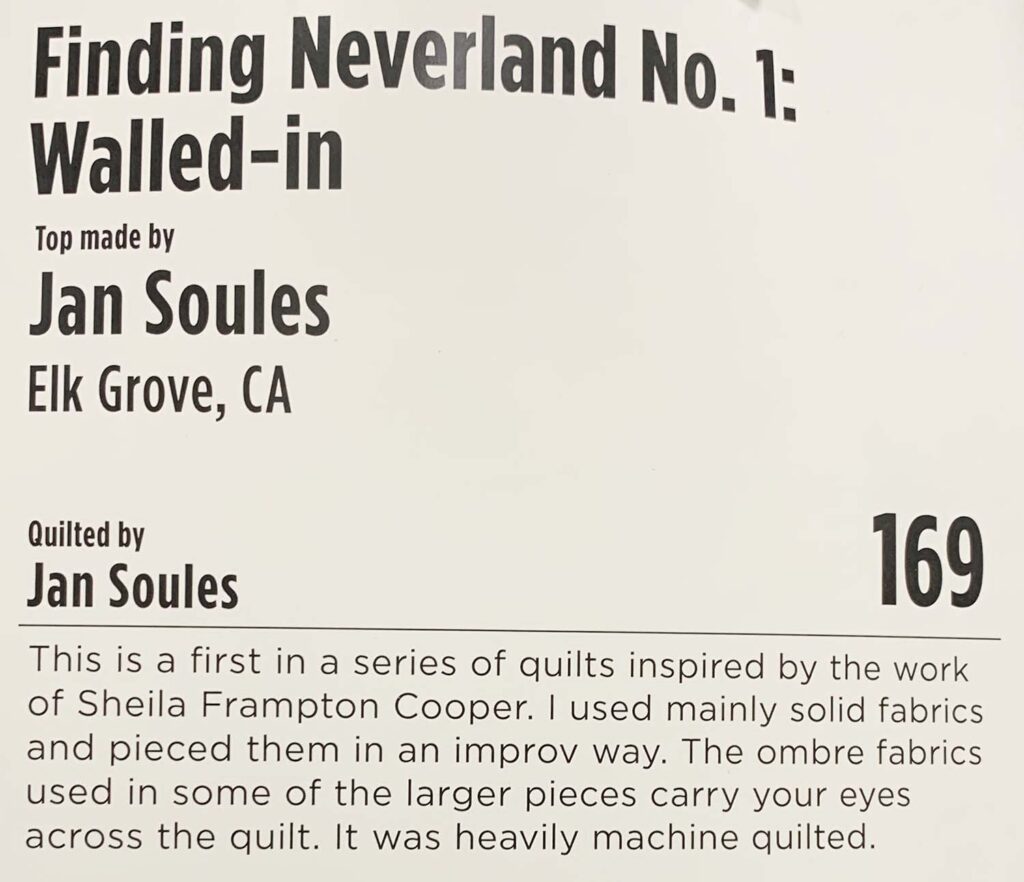 Take Flight by Karen Zimmerman
What I like about it:
Combining a block based design with an expanse of negative space in a way that isn't quite an equal division of the space
While completely surrounded, the rotated accent block appears to float among the blocks that all visually connect
The pop of color in the accent block is awesome!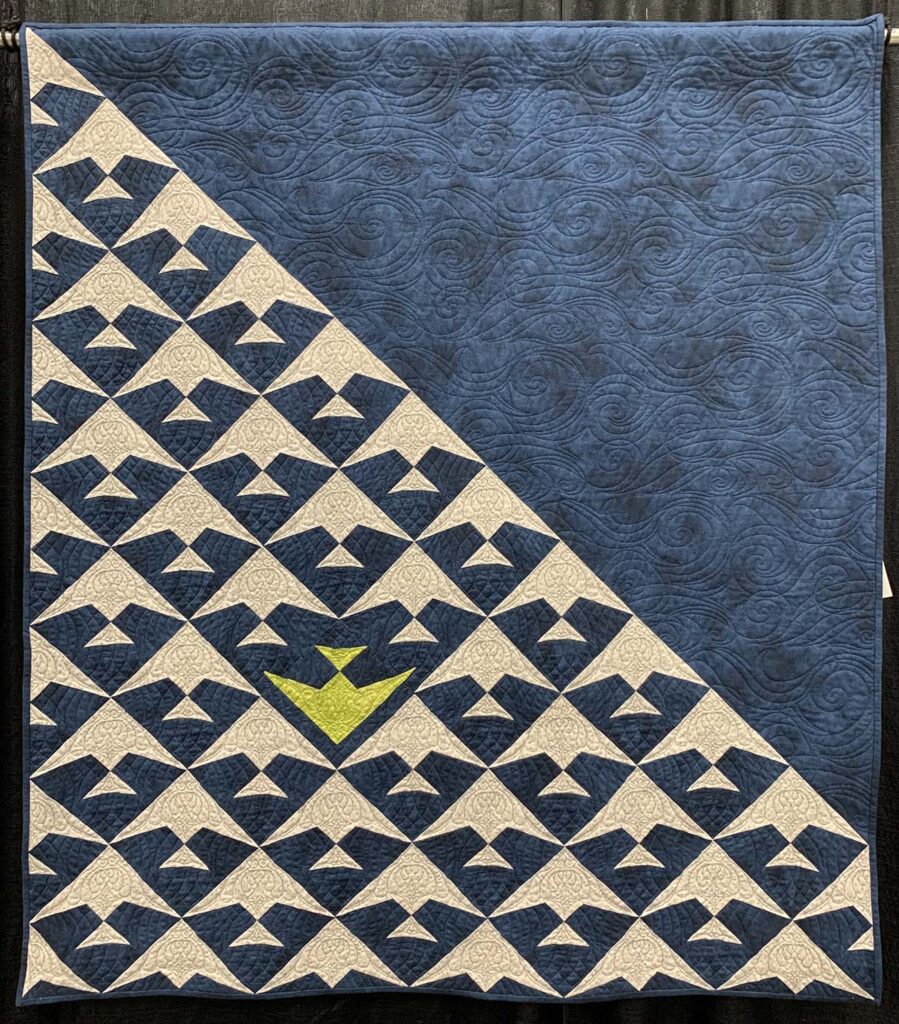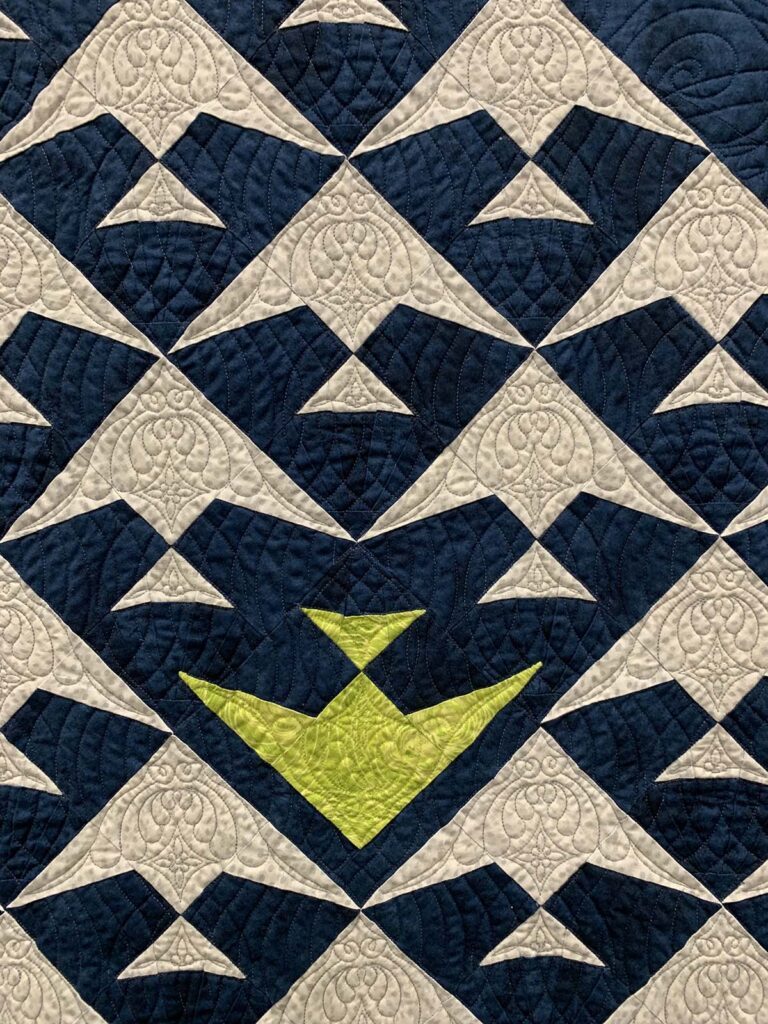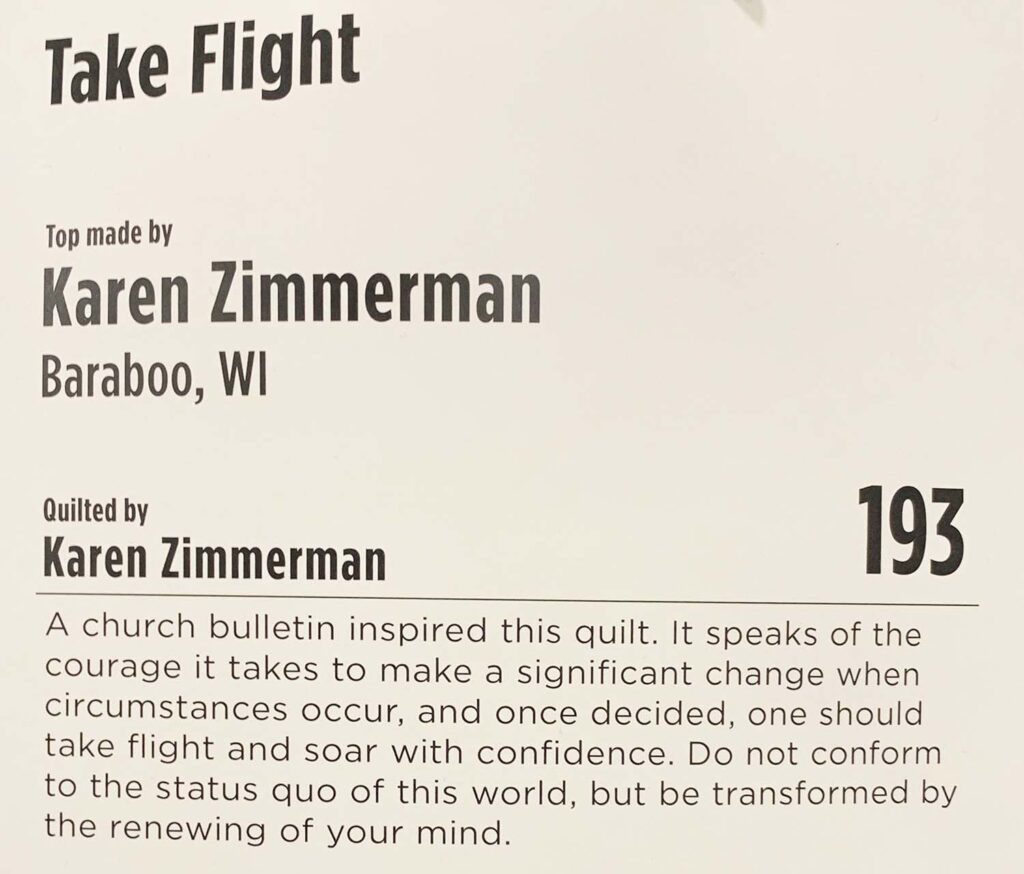 In the Year 2020 by Rebecca Belsaas
What I like about it:
The pairing of a print background fabric with solids that coordinate allows those solids to really pop!
The unexpected asymmetrical composition within a square quilt helps keep your eye engaged
Central circles explode into rays that aren't always continuous
Quilting enhances and continues the rays while incorporating curves and circles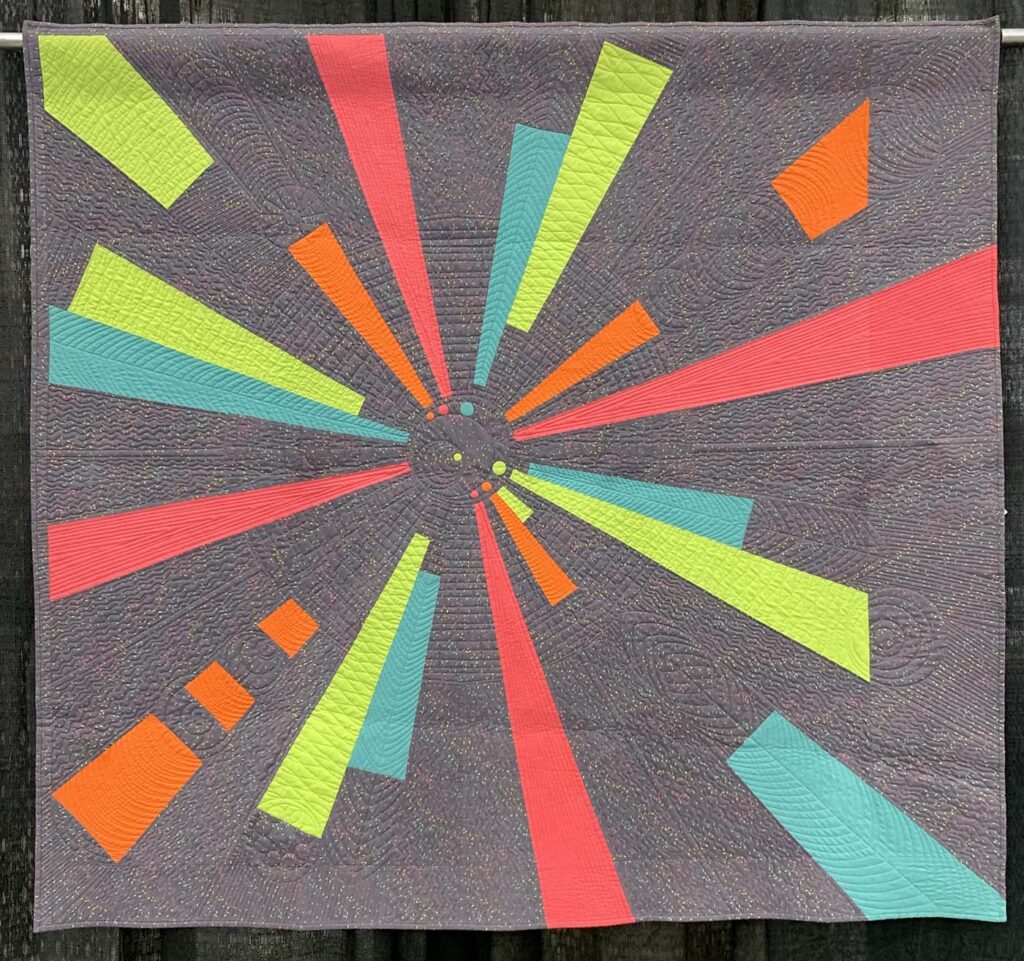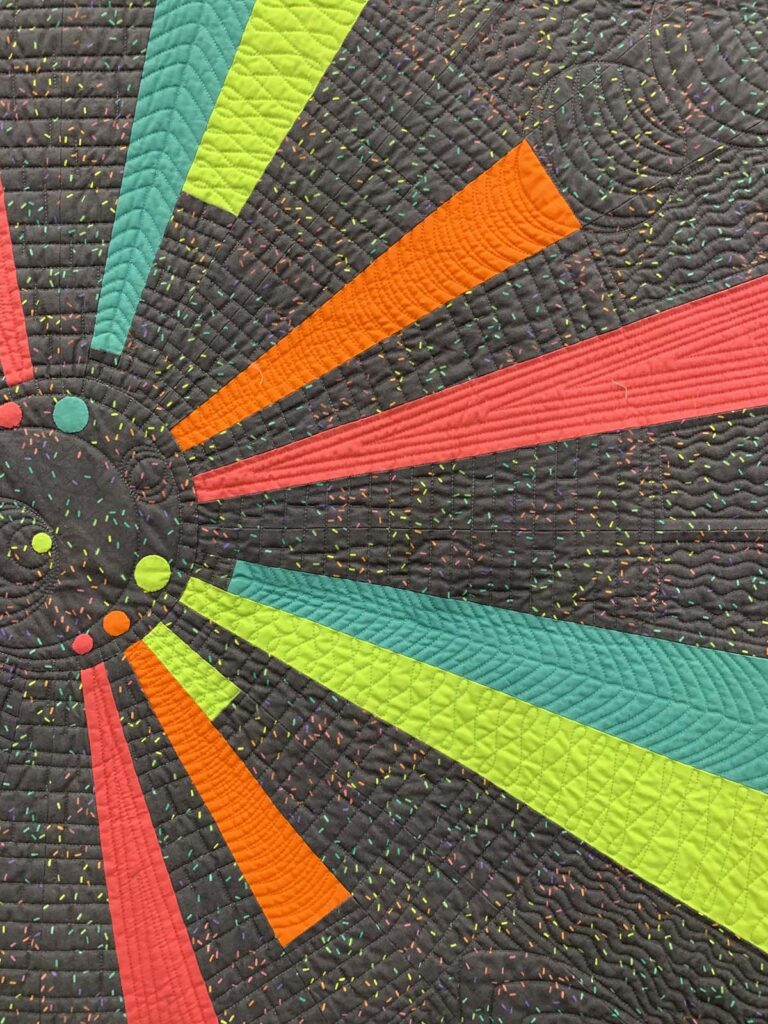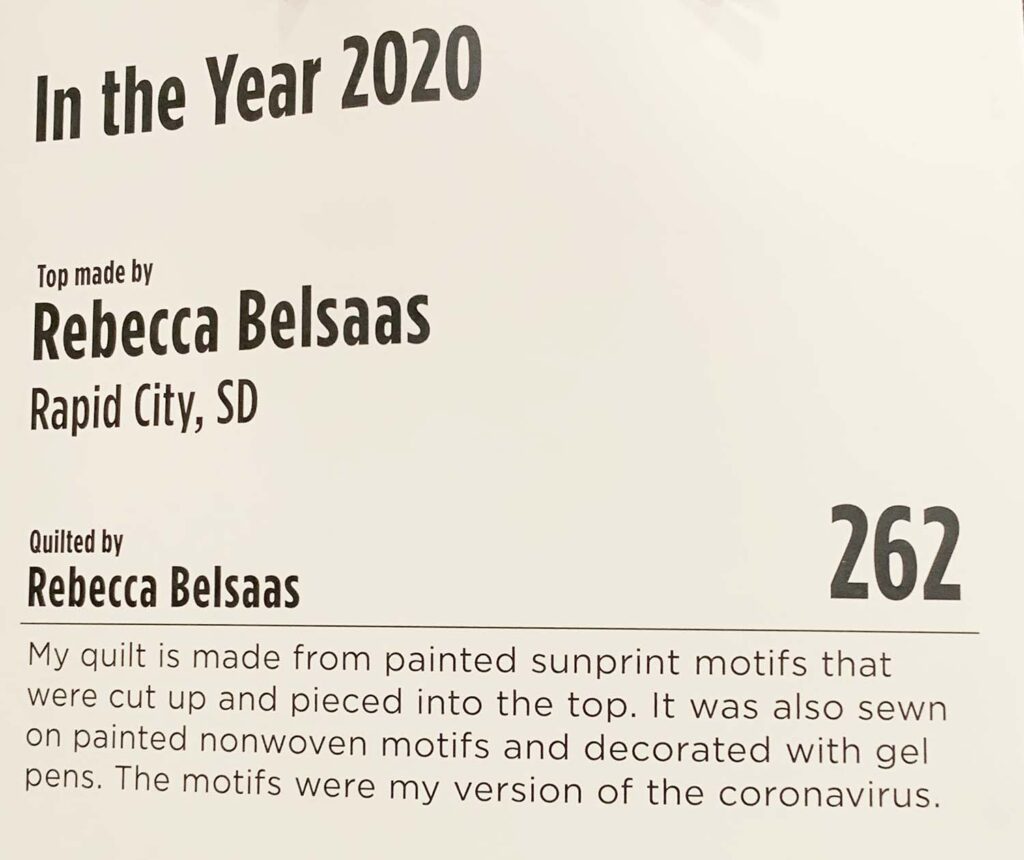 But, I Tried to Remember
What I like about it:
The multi-layer quilt incorporates a mix of substrates as well as modern and traditional prints to create the composition
Great color range in both the fabric and the thread
The organic quilting lines create dynamic movement throughout the composition while enhancing the overall texture with both stitch quality and the exposed knots