This mini quilt, the second in my color series, has been a long time in the making. I started this baby in the midst of a crazy work schedule, and eventually had to ask myself what I wanted from this piece. Was it to be done? Or was I going for awesome? Neither of these answers would necessarily be wrong, but I had to aim for the latter on this project.
Since I've been patterning and sewing like a crazy person to get through this summer theatre season at work, I have been doing a lot of projects where "finished" is the major goal- opening night comes whether or not we are completely ready. (This isn't to say that things aren't well made- we just can't expect "perfect" when we are moving at this kind of pace) It was kind of nice to cut myself a little slack on deadlines for this project and make something that is really well thought out and constructed.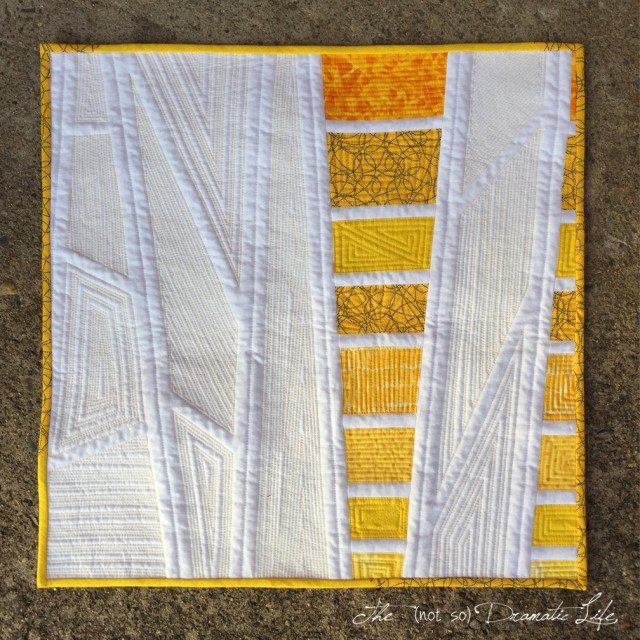 The segments of yellow were strip pieced first and then slashed diagonally and spaced with a piece of white Kona cotton between them and to the side. I am trying to use this series of quilts to explore various methods of activating negative space in the quilt composition.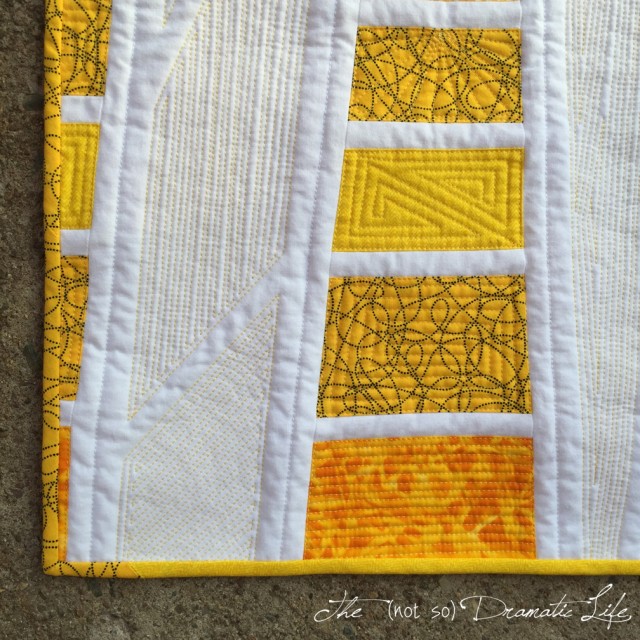 Green Grass, the first quilt in this color series, was quilted using free motion quilting with a mix of green and white thread. For this quilt, I thought it would be interesting to move away from organic quilting and try some different linear patterns with my walking foot.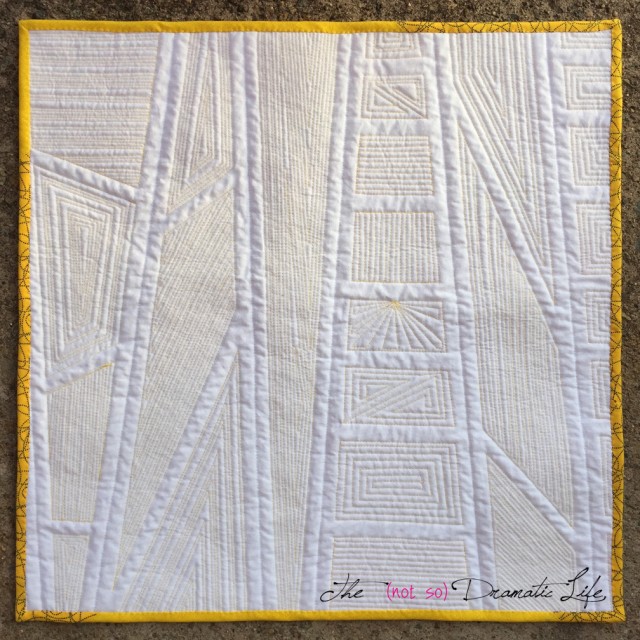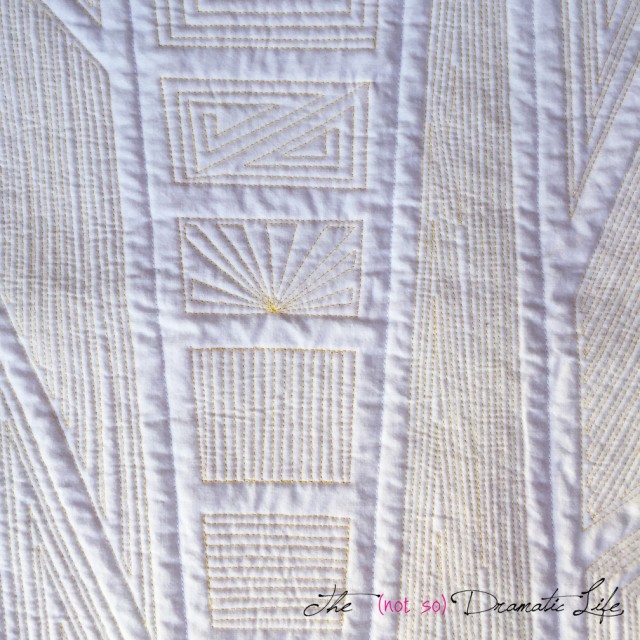 Quilt Stats
Title: Yellow Rays
Size: 20″x20″
Techniques: Machine piecing
Quilting: Linear quilting with a walking foot on a Bernina 1008
Fabric: Assorted yellow prints and white Kona Cotton
Batting: Warm and White cotton batting
Thread: Pieced using white Gutermann Mara 100, Quilted with white machine quilting thread and 50 wt cotton Aurifil in yellow
Binding: Scrappy yellow prints also used in the quilt top, cut on the bias in 2″ wide strips, machine stitched to the front, hand stitched to the back
What was new?
Exploration of linear quilting designs to activate negative space using a walking foot