If you enter a quilt show, what is the first thing you do when the quilt returns home? If you are anything like me, you go right for the judging sheets. This feedback is one of the reasons I enter shows, and I like to share that feedback with you to do my small part in increasing the transparency in the world of judged and juried shows.
Today I am sharing the judging comments for the American Quilters' Society Quilt Week Event that recently concluded in Paducah, Kentucky. This is the main AQS show and the only event where they provide judges' comments.
If you want to hear some of my recent thoughts on quilt judging, check out the post on QuiltCon Judging Results, complete with commentary!
My Quilts From AQS QuiltWeek 2023
Emergence (46″x 61″)
Category: Small Wall Quilts- Movable Machine Quilted
Quilting Method:
Movable Machine
Quilting Technique:
Decorative Stitching
Piecing (Improvisational)
Piecing (machine)
Quilting (Free-Motion)
Quilting (Hand)
Description:
Please note that the description is not included in the show book for this event, but is submitted with the show entry.
String Theory (11″x 11″)
Category: Miniature Quilts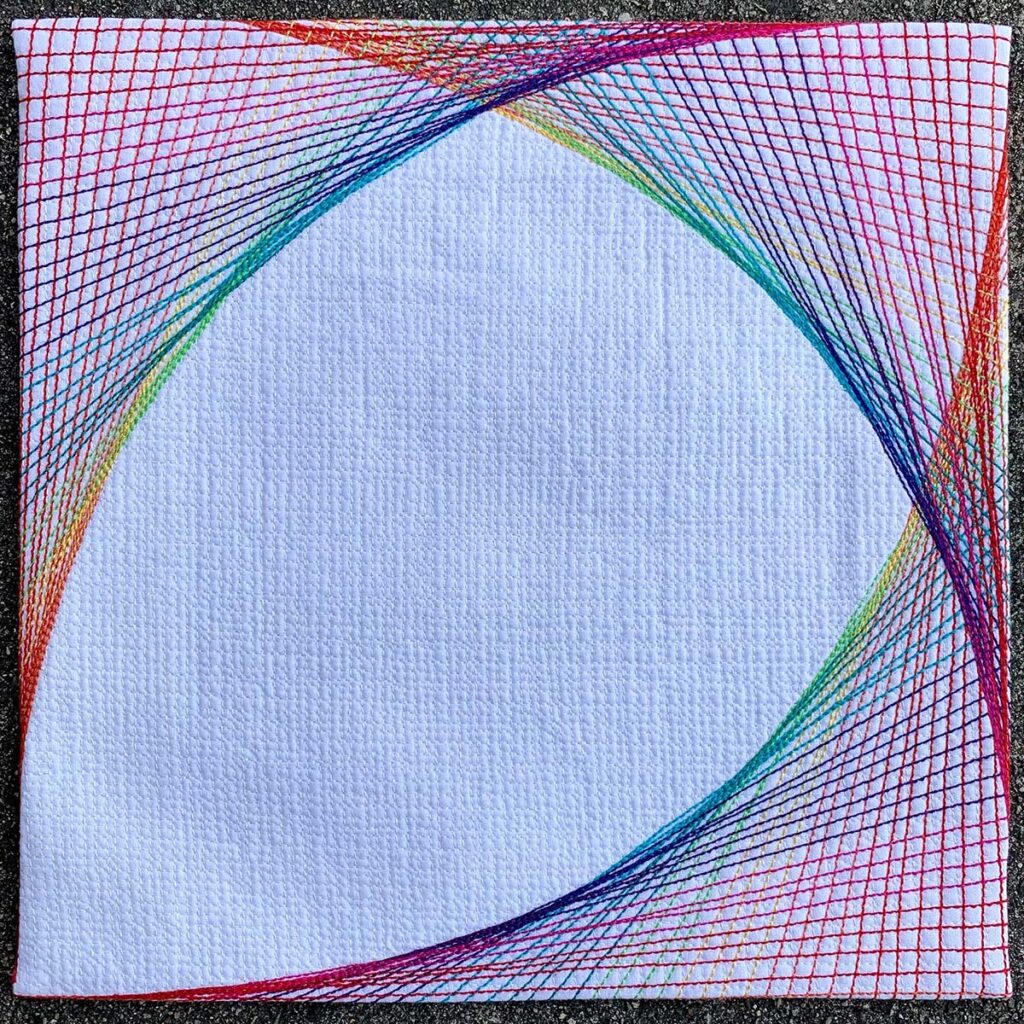 Quilting Method:
Stationary Machine
Quilting Technique:
Wholecloth
Quilting (Walking Foot)
Description: