Fabric Modification is something that I really enjoy doing, but I haven't been experimenting much lately. So once I started having fun with the fabric for Fading Florals, I decided to keep going and give Suminagashi a try.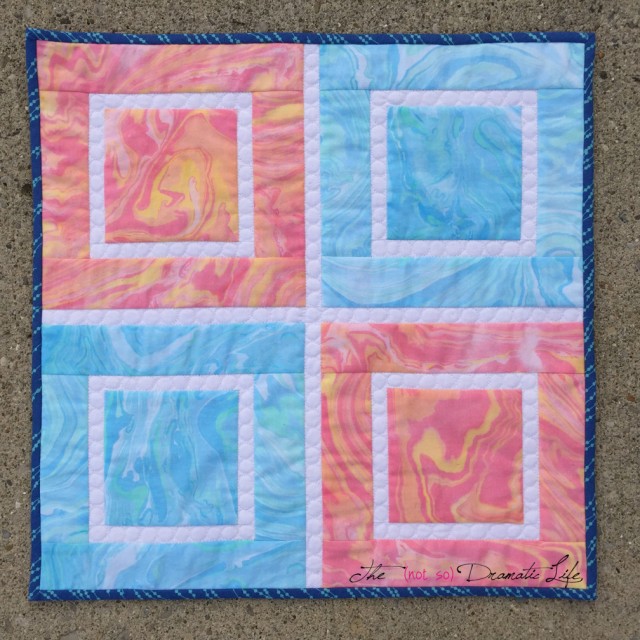 This marbling technique uses a nontoxic ink that floats on the surface of water. Using a paintbrush, I touched the surface of a shallow tray of water in several areas with one color of ink. When the next color of ink is applied, it causes the first color to move away. Once the surface of the water was mostly covered, I gently blew across the water and ink to increase the movement of the swirls. When I liked the design, I carefully laid a piece of white Kona cotton over the inked surface. The dye takes to the fabric instantly so you can pull it up immediately. Once the fabric is dried, heat set, and hand washed and dried, it is ready for use.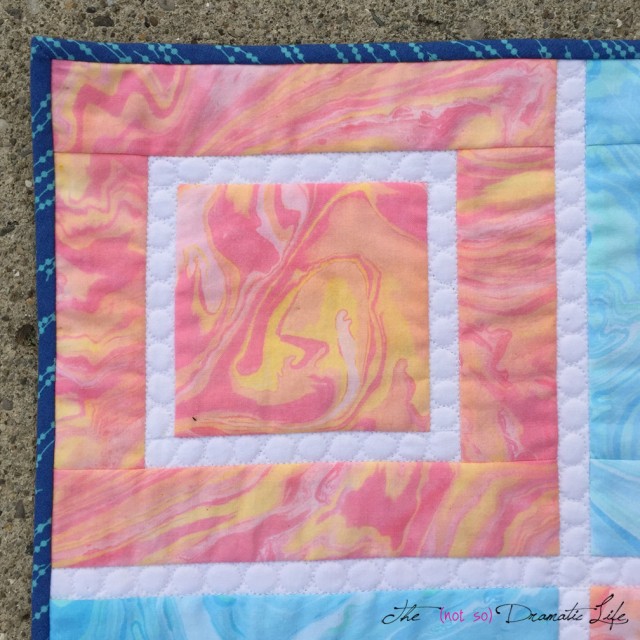 I wanted to have the fabric design be the main feature of the quilt, so I decided on a simple block design. White Kona is used to define the blocks and is the only area of the piece that is quilted. The bands of white are stitched in the ditch and then filled with pebbles.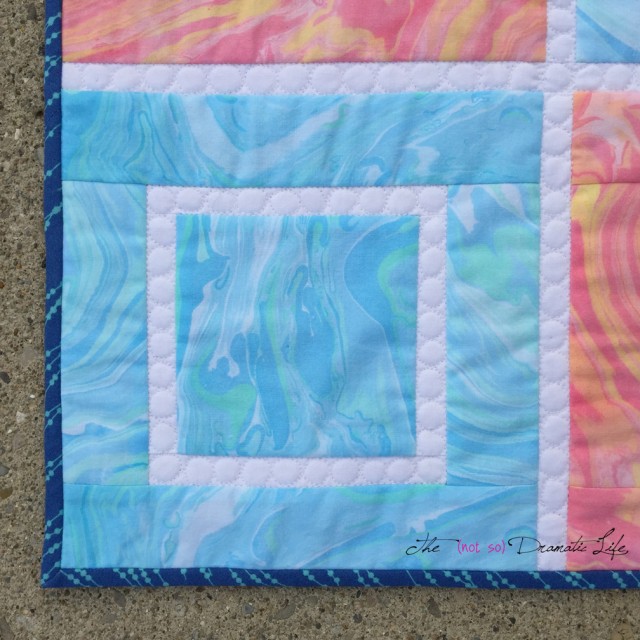 For the backing of the quilt, I went with a solid peach cotton to reflect the warm colored marbled fabric. The binding draws its color from the cool colored marbling.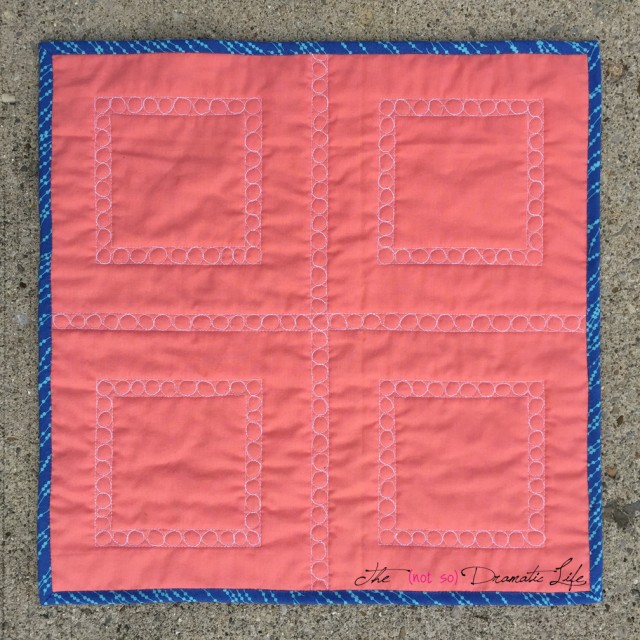 Quilt Stats
Title: Running Hot and Cold
Size: 16-3/4″ x 16-3/4″
Techniques: Suminagashi, machine piecing
Quilting: Stitching in the ditch with a walking foot, free motion pebble stitching, both on a Bernina 1008
Fabric: White Kona Cotton, most portions treated with Suminagashi, peach cotton backing, cotton print binding
Batting: Warm and White Cotton Batting
Thread: pieced with 100wt polyester InvisaFil by WonderFil in light grey, quilted with 50wt Wonderfil cotton thread in white
Binding: Bias cut in 2″ widths, machine stitched to the front, hand stitched to the back
What was new?
Suminagashi