Crystalized Citrus is my second entry into The Blogger's Quilt Festival hosted by Amy's Creative Side. I hope you will all set aside some time this week to look at all of the amazing inspiration provided by the festival entries- there is some amazing work on display!
I originally created this quilt for this year's Hoffman Challenge which required the use of this digitally printed butterfly fabric. I enjoy transforming distinctively patterned fabric into something completely unexpected, so I was excited to transform the butterfly wings to the flesh of citrus fruit.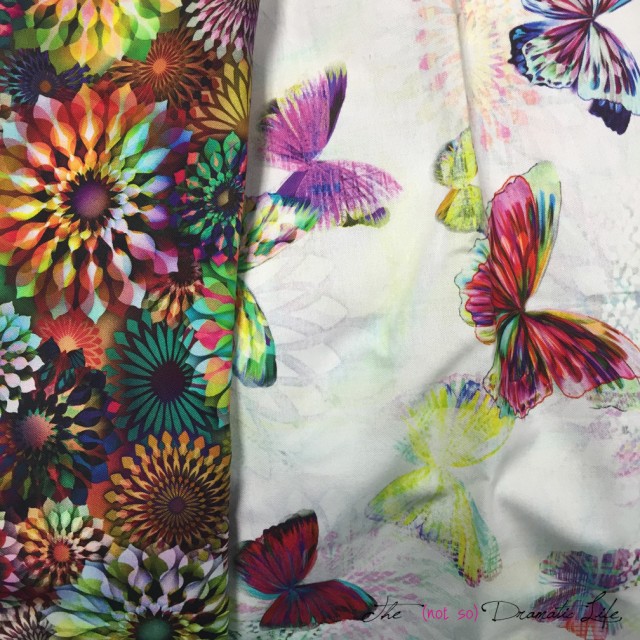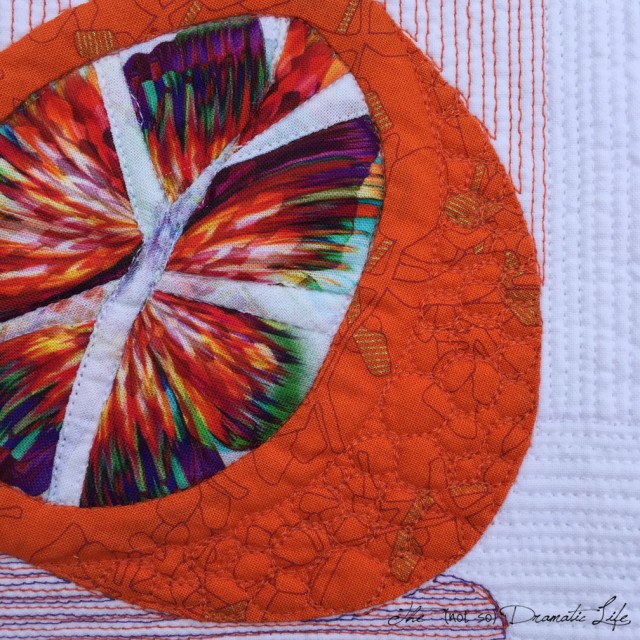 The center of each fruit is improvisationally pieced before being set into the surrounding "skin." The entire fruit is then hand appliquéd to the background. I used matchstick quilting in a range of coordinating colors to ground the pieces on the white background.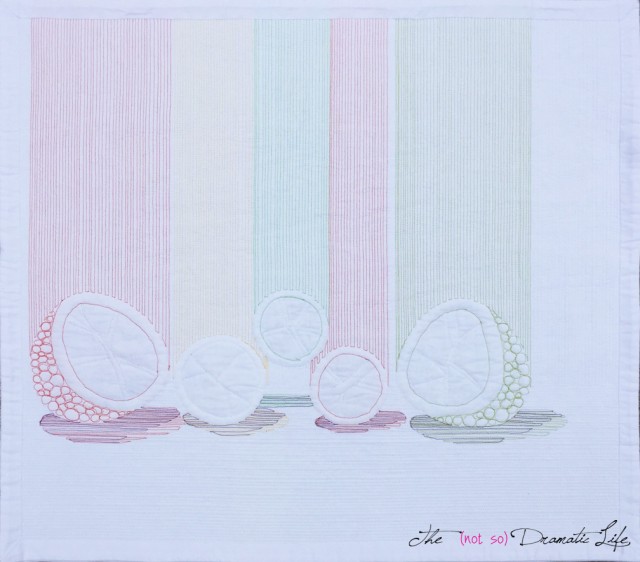 For more about this quilt you can check out the original Crystalized Citrus post.