QuiltCon 2018 is coming up in February, and Thursday was the last day for entries. I always end up having one quilt that I either:
1) Have to make by the deadline – or
2) Allow to grow from a small project to a big one.
My Michael Miller Challenge quilt was definitely the second. It was going to be a small-ish wall quilt, but it ended up being a generous lap quilt at 63″x69″.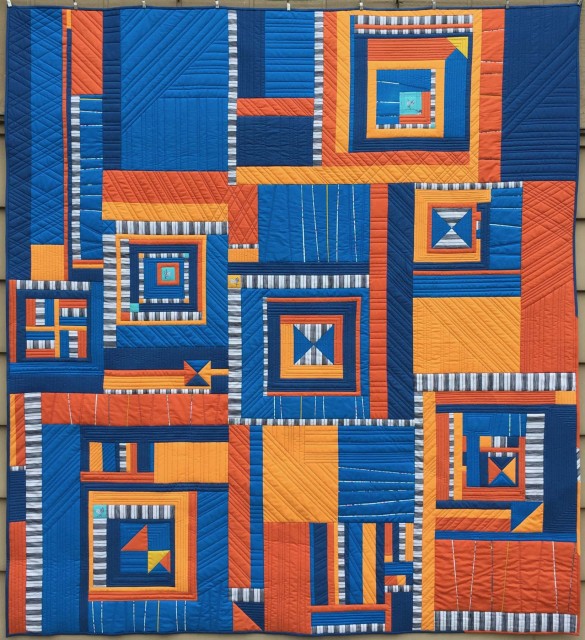 "Overlay" is my second entry and is entered in the Modern Traditionalism category. This was also my entry in the Riley Blake Challenge earlier this year. I really hope this one gets in- it is a personal favorite!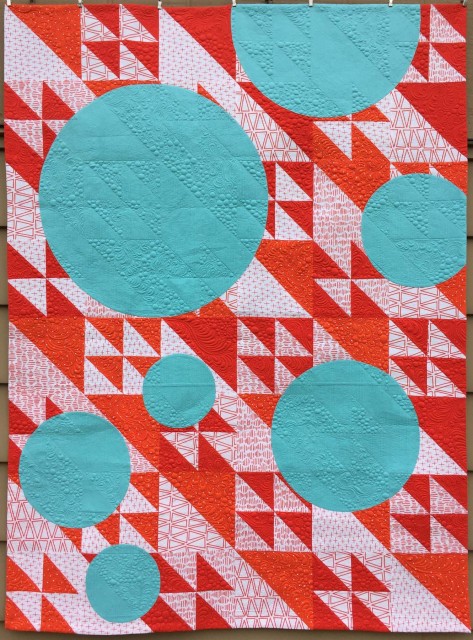 For my negative space entry, I continued exploring the idea of highlighting the use of thread to tell the story of the design.
"Lateral Ascension" is entered in the Minimalism category. The design is inspired by the drafted front elevation of a spiral staircase.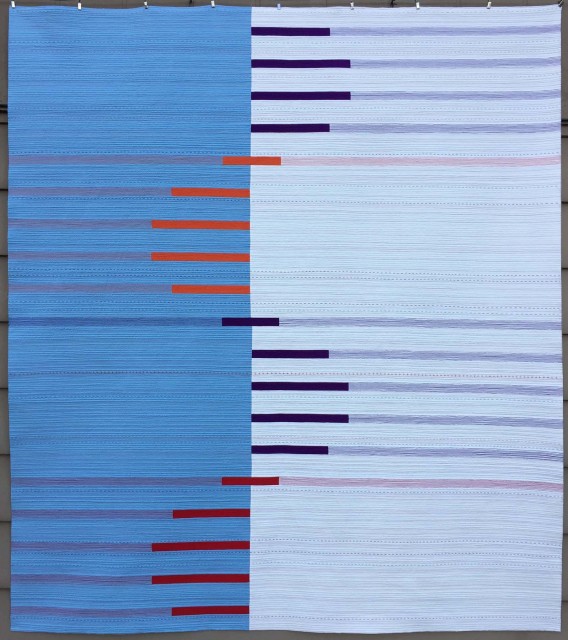 "Franklin Park/Greenery in the Garden" is the only quilt I have actually written a more in depth post about. It is entered into the Improvisational category.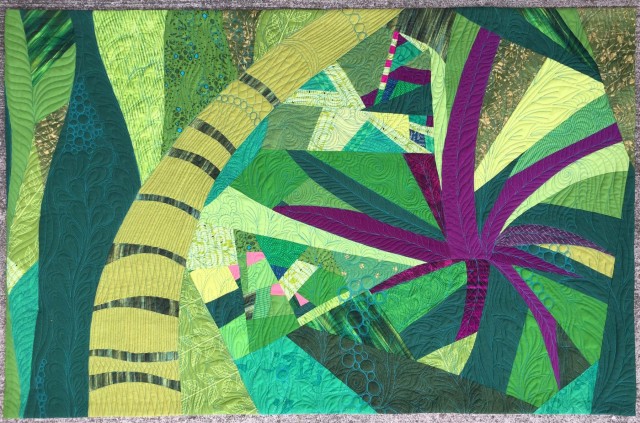 Even though there is now a maximum number of five quilts accepted per entrant, I couldn't resist adding a sixth entry. I would love to share it with you, but it is a piece of secret sewing, so I will have to wait (and so will you!)
I have been away from the blog for awhile, and I am really missing it. In the hopes of encouraging myself to make it more of a habit to blog, I am going to try participating in the 31 Day Blog Challenge hosted by Cheryl Sleboda at muppin.com.