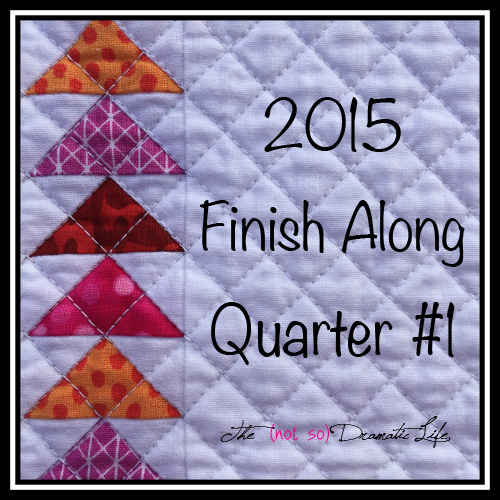 It is hard to believe that we are already a quarter of the way into 2015 and it is already time to wrap things up for the Q1 Finish-Along hosted at On the Windy Side. This was my first time doing this sort of thing, and I have had mixed results this month with 13 out of 16 goals completed. My original goal list is here. I shifted my focus as other projects and opportunities came up, so projects that were really important to me in January worked their way down the list while other projects went to the top.
Goals 1-12
Mini Quilt Mania has been a big priority for me so far this year. I have been using this series as a sketchbook to help me explore different techniques and aesthetics. All twelve of the mini quilts for this quarter are completed. (Please click on the image to see more about each specific quilt)
Goal 13
This goal was based on my goal of creating a new variation on Low Volume Fail, Pastel Win! I had pulled fabrics but didn't cut or sew anything on this one. Right now this project has moved much further down the list, so it probably won't even make an appearance in my Q2 goal list.
Goal 14
This was Secret Project that is a generous twin sized quilt. It was quilted and ready for finishing at the beginning of the year, and it is still quilted and ready for finishing. This one will reappear on the Q2 list
Goal 15
A Secret Project that will be a lap sized quilt. At the beginning of Q1, the blocks were made and ready to be assembled, quilted, and bound. I still can't share the full quilt with you yet, but here is an edge view of the finished state.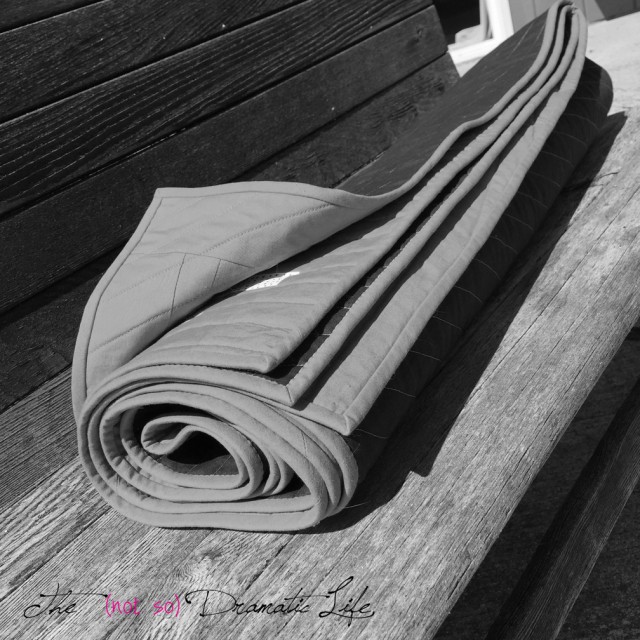 Goal 16
This lap quilt is based on Mini #1. In January, I had scaled up the pattern and purchased and pulled fabric. Right now it is about half quilted. I got side tracked on this one when my sewing machine was acting up a bit (and the constant burying of threads was getting on my nerves). Fortunately, I have my sewing machine back from its tune up, and I recently purchased some spiral eye needles to make thread burying go a whole lot faster!
Other First Quarter Accomplishments (that weren't on the official goal list!)
I made two small quilts to start a series of "Sweet and Simple" quilts which would be great quick or teaching quilts.