My first trip to the Franklin Park Conservatory in Columbus, Ohio inspired this small, improvisational quilt. I have been doing a lot of block based quilts lately (posts to come!), and seeing the organic shapes and natural color shifts inspired me to return to improv.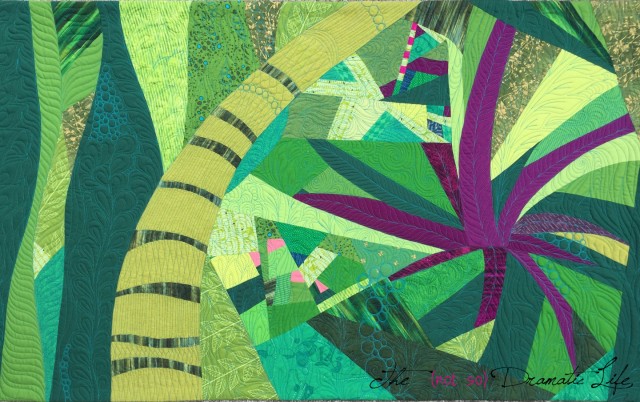 This quilt does not replicate a single area of the conservatory, but instead incorporates the colors and shapes I was most drawn to. A wide range of greens dominated the overall palette with depth coming from deep violets and highlights of vibrant pink providing some nice focal points.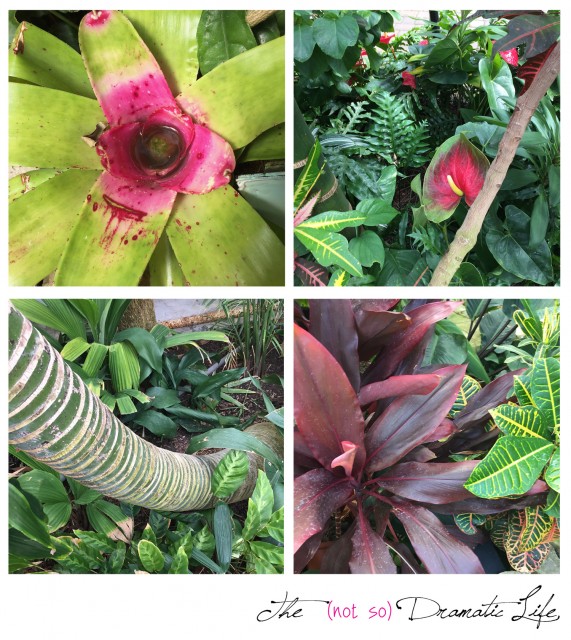 The piecing is a mix of straight-ish and curved lines, but I didn't use any rulers until I squared up the pieced quilt top. The quilting continues the organic theme with mixed motif free motion designs. I ended up going with an aqua thread to coordinate with the dominate greens, but provide enough contrast to add another layer to the design.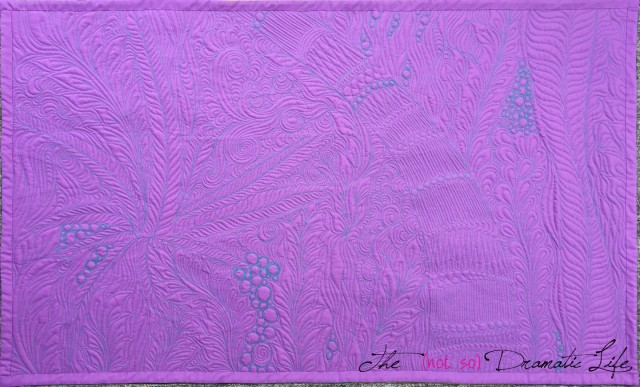 Greenery is the Pantone Color of the Year, and the pink accents include the Kona color of the year, Flamingo. This combination was a recent challenge for the Central Ohio Modern Quilt Guild.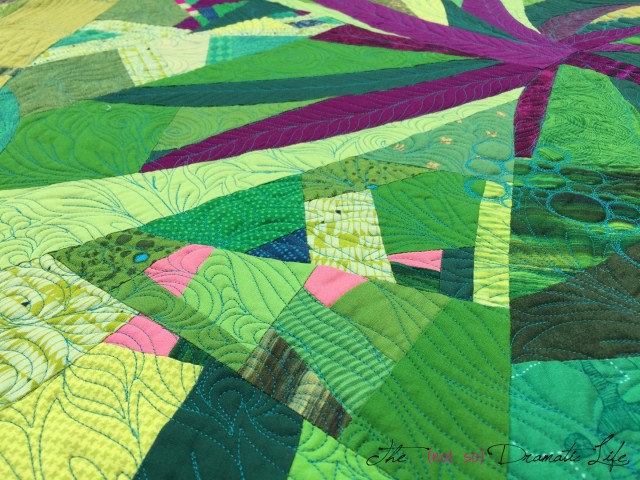 Quilt Stats:
Title: Greenery in the Garden
Size: 40″ x 28″
Techniques: Improvisational piecing
Quilting: Mixed motif free motion quilting
Fabric: Assorted solids and prints, mostly cotton with accents in linen
Batting: Hobbs 80/20
Thread: 50wt Aurifil
Binding: Facing which matches the backing