2017 is going to be an exciting quilting year, and one of the projects I am most excited for is working with a local shop, Dabble and Stitch, on a block of the month program. Throughout the year we will "travel" in and around Columbus, Ohio, creating blocks that are designed to represent the neighborhoods that make up the larger community.
We are starting the year with the block, Building Bridges, which is inspired by the Lane Avenue Bridge that crosses the Olentangy River on the Ohio State University Campus.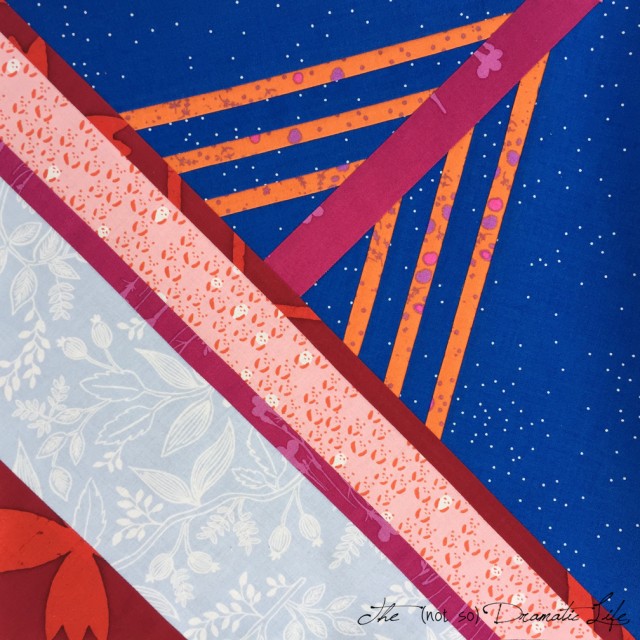 Bridges are more than physical structures- they create vibrant communities in areas that a natural divide could easily separate people into different social, economic, and cultural districts. The location of this bridge on a university campus is particularly notable since academic institutions bring people from around the world to live and study together.
As a cable stayed suspension bridge, the structure has a strong, dynamic lines that make it a notable architectural feature of the area. The medallions on the bridge are super eye catching. (I travel by this bridge each time I go to Dabble and Stitch, and I secretly hope to have to stop at the light leading up to it so I can stare for a minute!)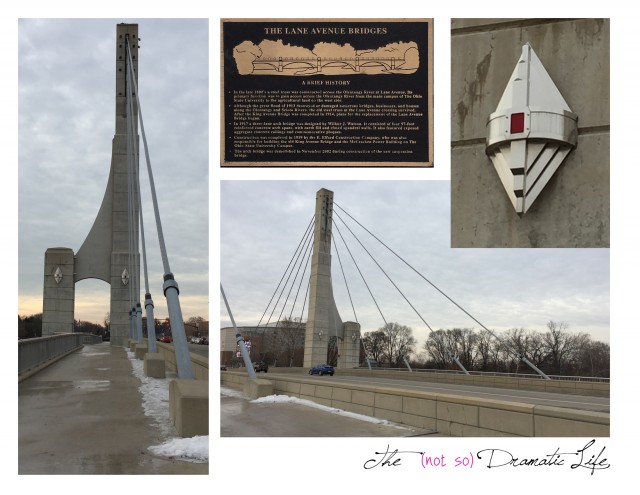 When designing this series of blocks, I want to make them representative, but in an abstract manner- sort of like how a log cabin quilt block abstractly represents the building of an actual log cabin. My hope is that people both in and outside of Columbus find these designs both attractive and inspiring.
Each section of the Building Bridges Block represents an aspect of the Lane Avenue bridge. The Stripes on one half of the block represent the sidewalks and street, the Olentangy River, and the bright red center of the decorative medallions. There are three pairs of cable lines to represent the three bridges that have stood at this location.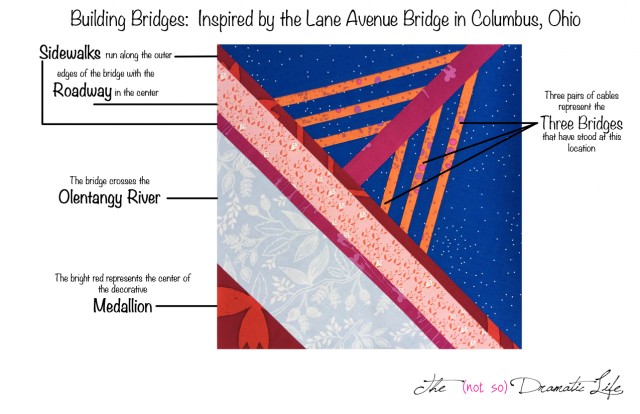 This block is even more exciting when it is created in multiples. Every other block is constructed as a mirror image of the original, and a couple fabric placements alter position to create a sense of depth. When a set of four blocks come together, they form a full square which symbolizes different communities coming together as one.
The table topper version is comprised of four blocks.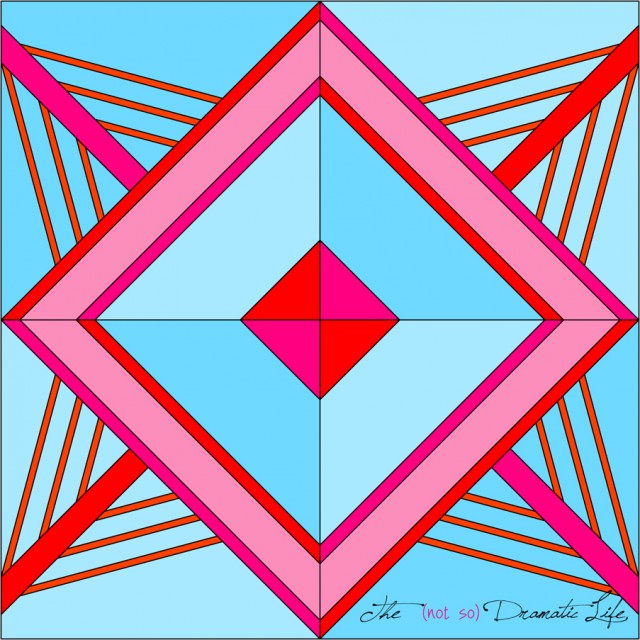 16 blocks make up the baby or wall quilt.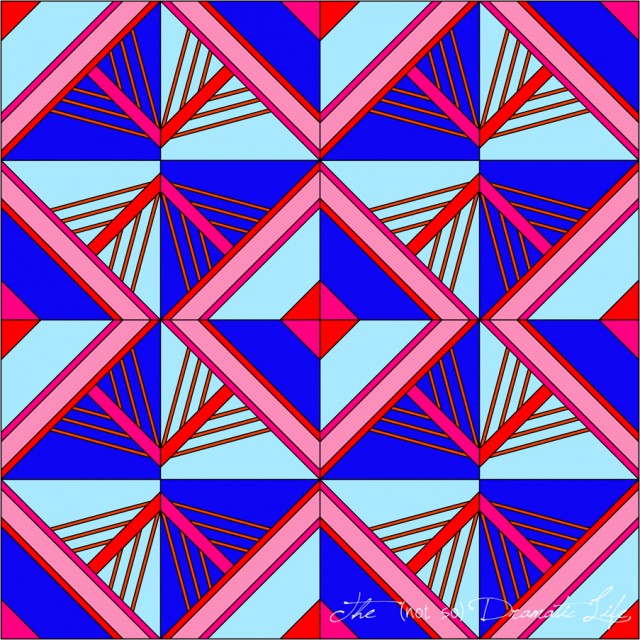 You will need 48 blocks to construct the Twin sized version.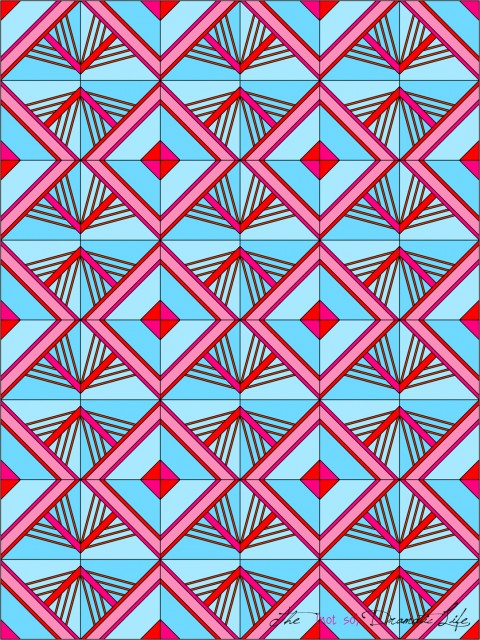 This pattern is available through Dabble and Stitch and includes instructions for a single block as well as the table topper, baby/wall quilt, and the twin sized version. I am also very excited to be doing a class on this block next Sunday, January 15, so I hope to see some of you there!
I'm linking this post up with Show Off Saturday at Sew Can She.