This week I am taking a slightly different approach to a whole cloth quilt.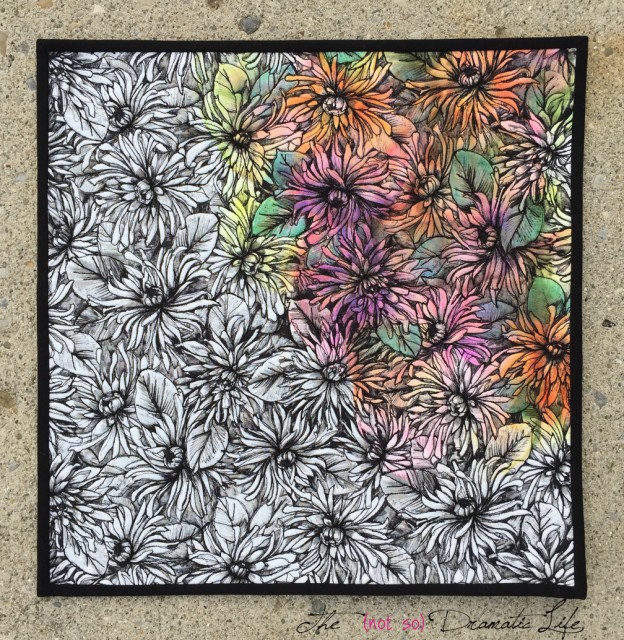 When I came across this fabric, it seemed to call out for some sort of fun fabric modification.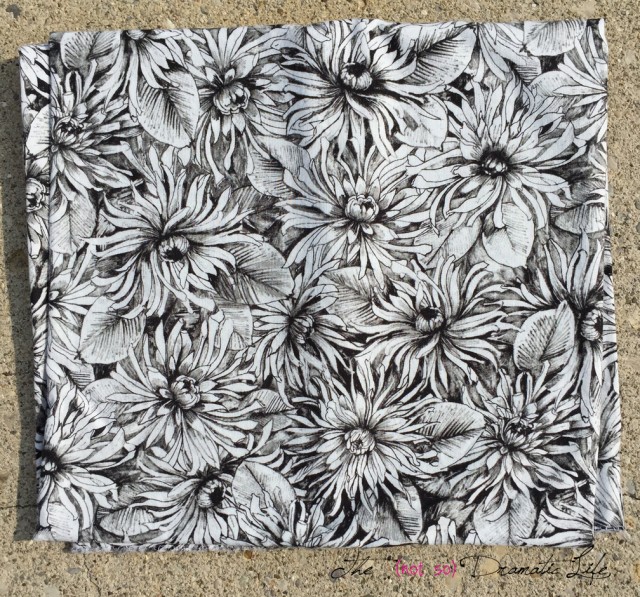 I have done some different fabric painting and dying techniques over the years, but I hadn't had the right project to try this one on before. In this process color is added to fabric using Sharpie markers. Using a paintbrush dipped in rubbing alcohol, you paint over the colored areas to create a watercolor effect.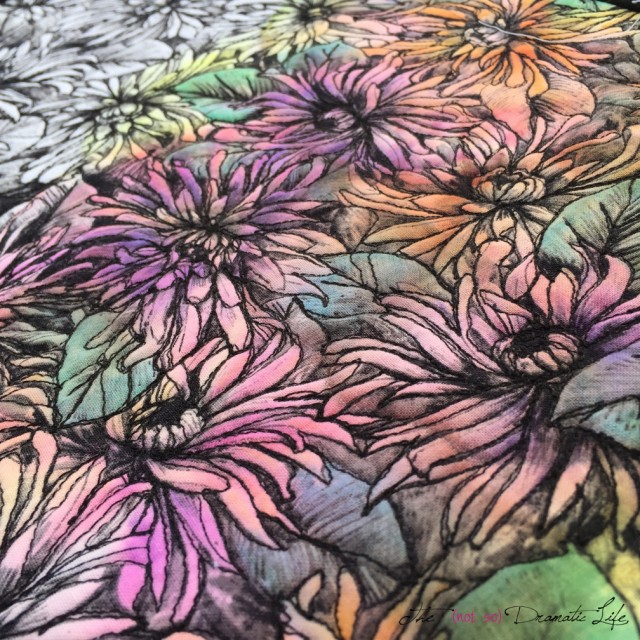 The quilting is a free motion design that follows the printed design on the fabric. The design blends into the front, but stands out nicely against the solid white backing fabric.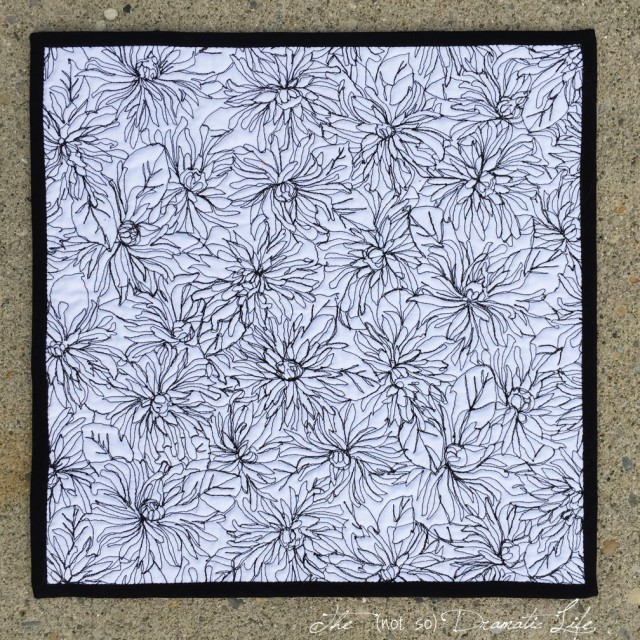 Quilt Stats
Title: Fading Florals
Size: 14-1/2″ x 14-1/2″
Techniques: Wholecloth quilt, Rubbing Alcohol/Sharpie fabric modification
Quilting: Freemotion quilting following the printed pattern of the fabric
Fabric: "Bellisimo" designed for Benartex by Michele D'Amore Designs, white Kona Cotton backing, black American Brand Solid binding
Batting: Warm and White Cotton Batting
Thread: Quilted with Black cotton machine quilting thread
Binding: Black cotton, cut in 2″ wide strips on the bias, machine stitched to the front, hand stitched to the back
What was new?
Sharpie/Rubbing Alcohol fabric modification
Using a pre-printed fabric to determine the free motion quilting design