Curated Quilts magazine issues a mini quilt challenge for each issue, and I love to see all of the amazing submissions. Until now I have never contributed an entry, but I enjoyed making Synthesized Slivers so much, I was eager to participate in another challenge.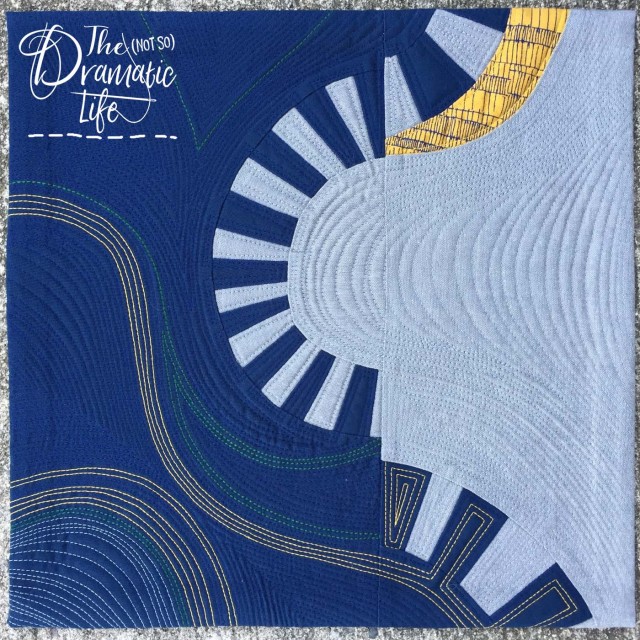 Curated quilts provided a theme of Connections/Improv and a color palette which included cream, yellow, mustard yellow, navy, moss green, and grey. We could use as many or as few of these colors as we liked, and I ended up using all of the colors except for cream. Navy, grey, and mustard yellow are represented in the fabrics, and the quilting done in navy, grey, moss green, and yellow.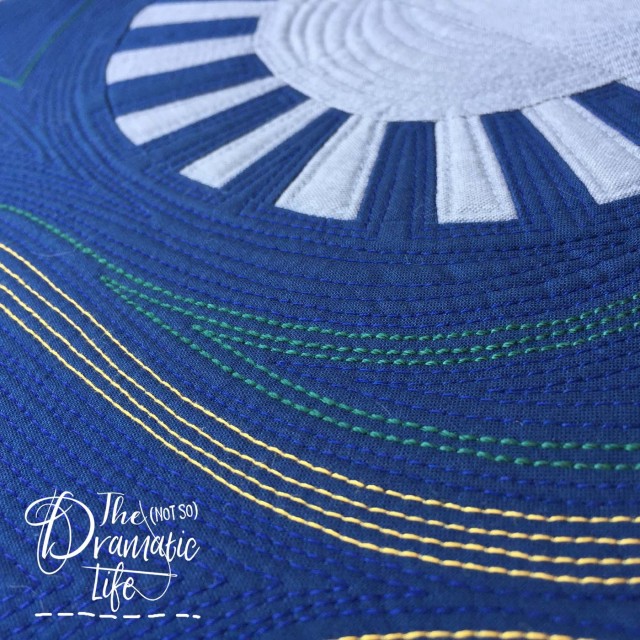 With the theme of connections in mind, I wanted to use roughly equal amounts of grey and navy fabrics with gear-like wedges intersecting where they meet. When cogs come together, they set off a series of reactions that is greater than either component on its own.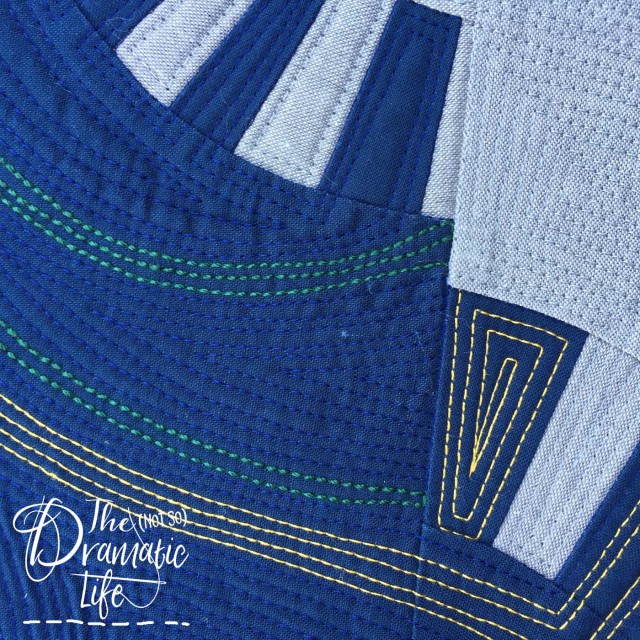 The quilting is dense matchstick stitching that both echos the pieced designs and integrates additional curves. The majority of the navy and grey sections are quilted in coordinating 50wt thread. For areas that needed extra emphasis I used 12wt green and 40wt yellow thread.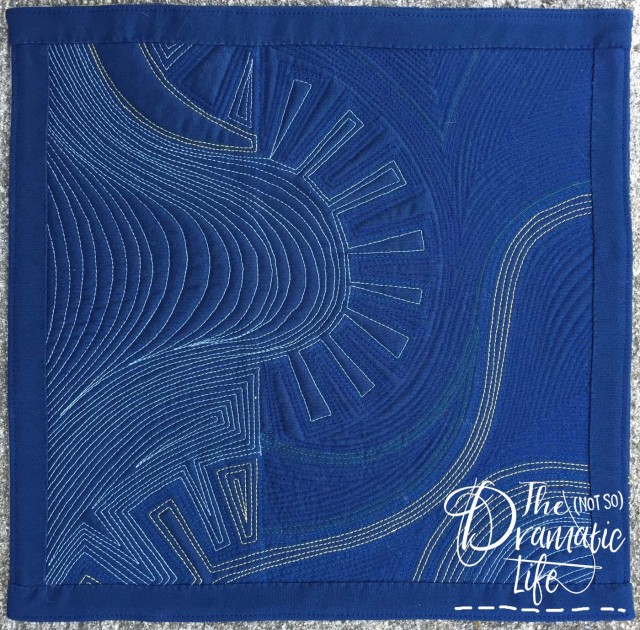 Quilt Stats
Title: Give and Take
Size: 12″ x 12″
Techniques: Machine Piecing, Improvisational Piecing
Quilting: Matchstick echo quilting using a walking foot on a Bernina 1008 domestic
Fabric: Assorted solids and one print by Carolyn Friedlander
Batting: Hobbs Tuscany Wool
Thread: Quilted with 50wt, 40wt, and 12wt cotton Aurifil in four colors
Binding: Faced with navy solid matching the quilt backing