Since I completed Graffiti Feathers a few weeks ago, I have been thinking about creating a series of very simply pieced modern mini quilts based on a single color and white. I like the idea of the simplicity of the quilt top allowing the quilting to really shine. I am planning six of these quilts, one for each of the primary and secondary colors (red, yellow, blue, orange, green, violet) of the color wheel. The first I am going to share with you is Green.
I was inspired by the thin vertical lines of grass for this design. Where I am this time of year, the grass is extremely vibrant and growing from all of the rain, so I wanted to incorporate green strips of various lengths across the bottom of the quilt.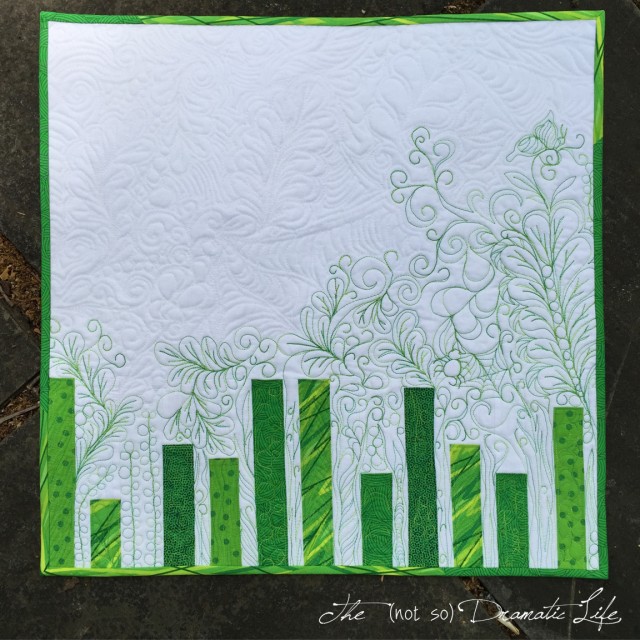 For the quilting, I decided that I would take another stab at graffiti quilting, this time being inspired by a wild, grassy field. The bottom of the quilt is done in variegated green Wonderfil thread. Since I wanted the top of the quilt to recede a bit to mimic the sky, I switched to white cotton machine quilting thread, but continued to use similar quilted imagery. I like to think of it as looking for shapes in the clouds!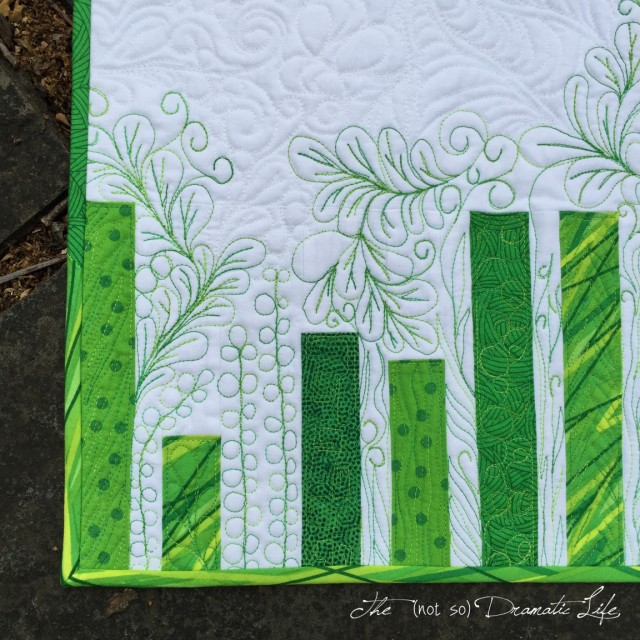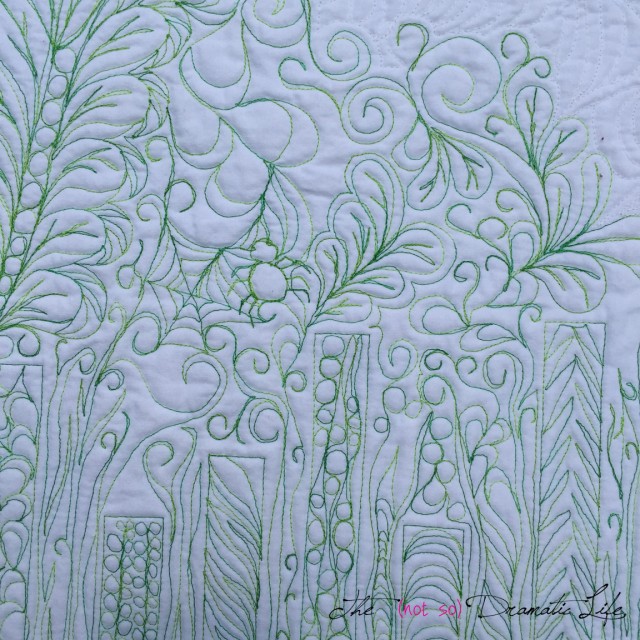 The change in thread color really makes the back look interesting too. The binding for this one is two pieces of the green fabrics used on the front alternated around the edge.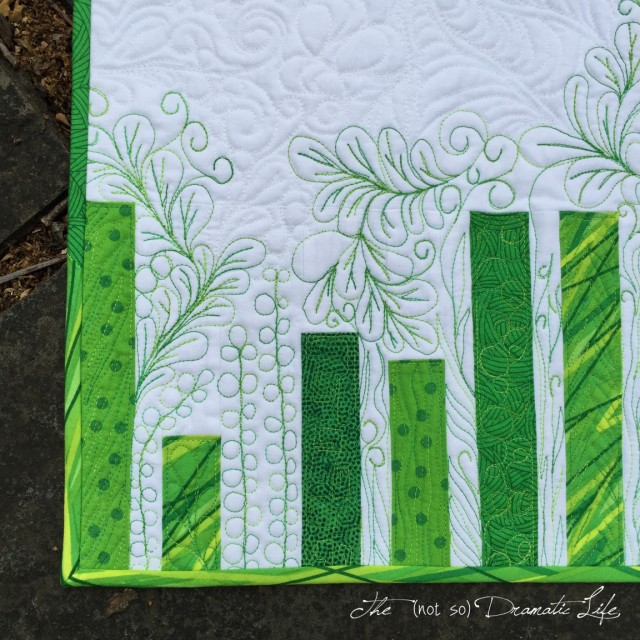 Quilt Stats:
Title: Green
Size: 20″x20″
Techniques: Machine piecing
Quilting: Freemotion Graffiti quilting on a domestic Bernina 1008
Fabric: Assorted green cotton prints and white Kona Cotton
Batting: Warm and White cotton batting
Thread: Pieced using white Gutermann Mara 100, quilted with white cotton machine quilting thread and 50wt Wonderfil Tutti cotton thread in variegated green (color TU30)
Binding: Green cotton prints, cut on the bias in 2″ wide strips, machine stitched to the front, hand stitched to the back
What was new?
Working in a short series of similarly themed mini quilts
Using a color combination of only green and white
Mixing graffiti quilting with a graphically pieced design