At one time Thurber House was home to author and cartoonist James Thurber, and it is now a prominent literary center in the city of Columbus. Throughout the year, the center brings authors to the city and offers workshops to encourage the art of writing in community members of all ages. There are rumors that this house is haunted, so it is a perfect choice for October!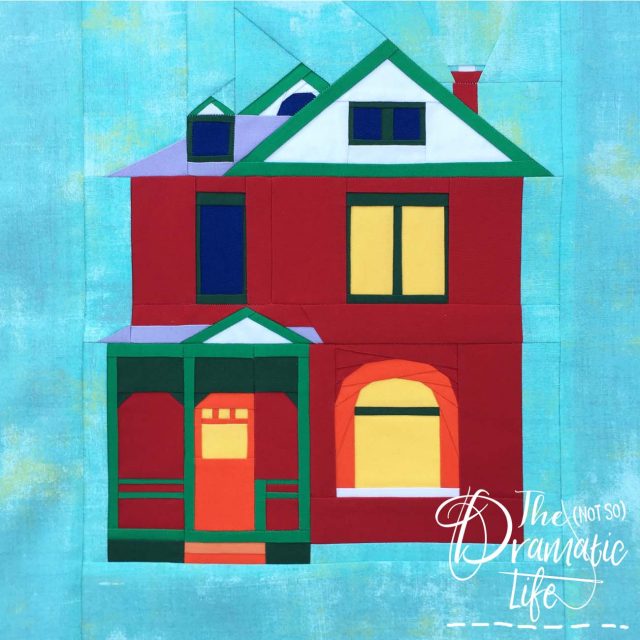 The angles and details of this building are fabulous. I wish that I could have included all the details, but to do that this block would have to be enormous. The smallest details of this block finish at 1/8″ wide.
This pattern is available from Dabble and Stitch in Columbus, Ohio. If you have already purchased the pattern, you can access the extra templates here. You will need the password included in the pattern instructions to access this page.
I will be demonstrating the construction of a portion of this block Sunday, October 14th at 1pm at Dabble and Stitch.