At the beginning of August, Curated Quilts Magazine issued a mini quilt challenge with a specific color palette and the theme of "House." I'm am very drawn to architectural details, so I decided to create this mini that focuses in on the dormer of a house.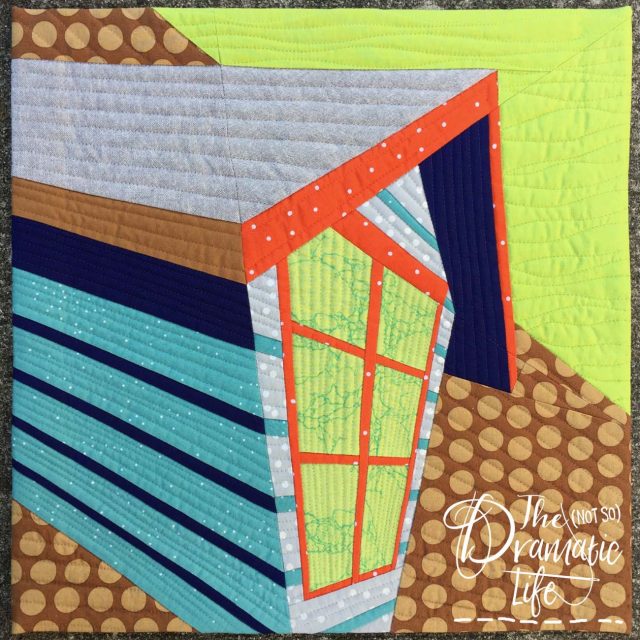 The biggest challenge for me was the provided color palette. The image below is the palette provided by Curated Quilts. I love that each color scheme they provide echos the overall theme of the challenge. If you have followed me for long, you probably know that brown is not a color I tend to willingly incorporate. However, to make this design work, I needed to use the entire color scheme. (The only reason I even had that brown dot print was because a friend dared me to buy it a few months ago!)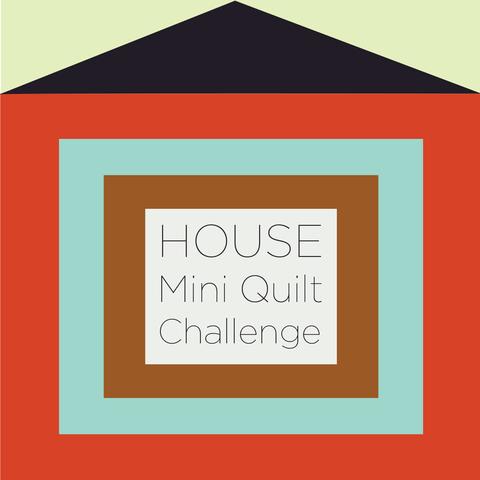 I decided to use three point perspective to draft the design for this quilt. Most perspective drawings use one or two point perspective, which results in a realistic looking drawing. I think three point perspective tends to give a more wonky, whimsical feel to the drawing, and I liked the way that aesthetic pairs with the given color palette. I use AutoCad LT to draft the overall design. You can see each of the points surrounding the finished drawing, and I left a few construction lines to help show how the design came together.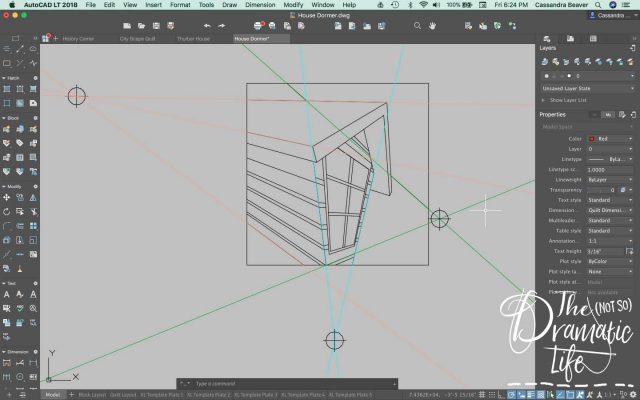 The quilt top was created using foundation paper piecing. Once the overall design is complete, I break down the sections of the block that will be used to piece the block. Since paper piecing requires the fabric to be pieced on the non-printed side of the template, all of the template pieces are mirrored so the finished block faces the correct direction.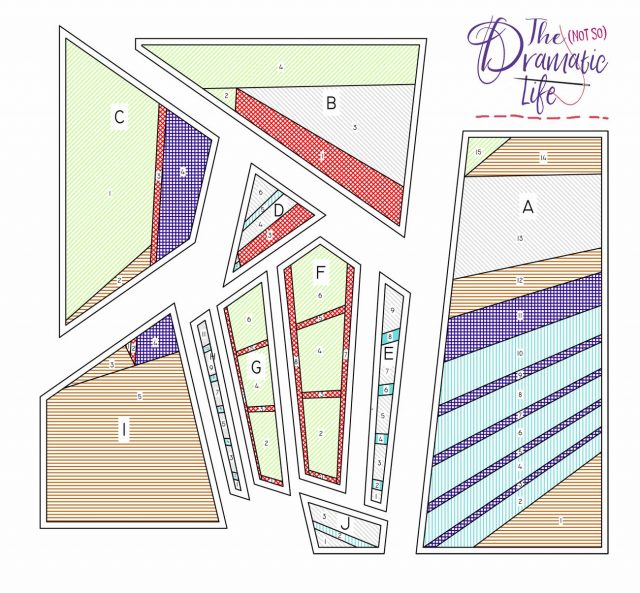 The quilting on this mini was a first for me- I used Aurifil Monofilament to quilt the entire quilt. I had never quilted with monofilament, and I had only done very limited sewing with it. The Aurifil monofilament worked beautifully for this application. It was amazing to be able to move across the quilt without having to change thread color! It went through my domestic machine really well. I reduced the top tension slightly and used a smaller micro-tex needle than I usually quilt with.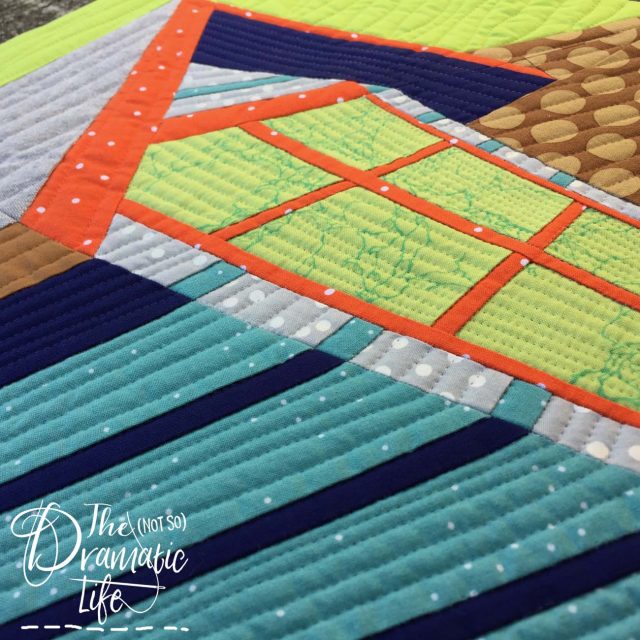 I tend to use lots of colors of thread in each piece, and I don't think that will change much, but I do like how the monofilament thread allows the focus of the quilting to be on the texture rather than the color. This is something that I will want to explore further. The back of the quilt really shows off that texture!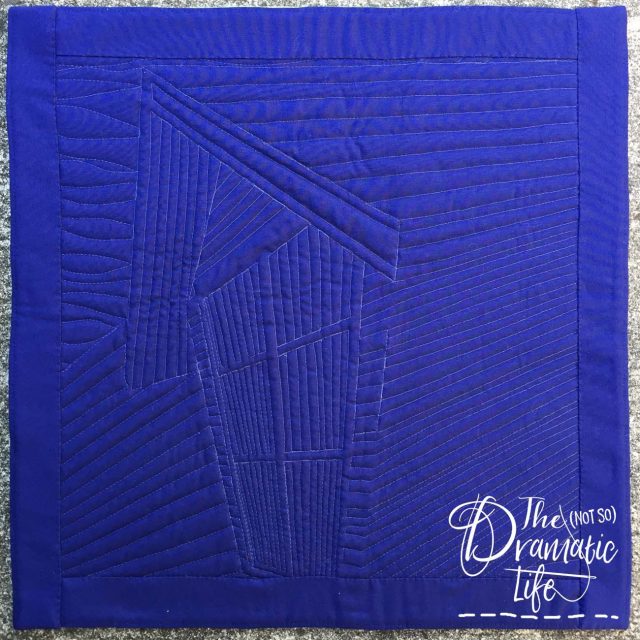 Facings finish the edges so that the design of the quilt top isn't interrupted by a binding border.
Quilt Stats
Title: Upward Perspective
Size: 15-1/2″ x 15-1/2″
Techniques: Foundation Paper Piecing
Quilting: Machine echo quilting using a walking foot on a Bernina 1008 domestic
Fabric: Assorted cotton prints and solids and Essex Linen in the palette provided by Curated Quilts
Batting: Hobbs Tuscany Wool
Thread: Quilted with clear Aurifil Monofilament
Binding: Faced with fabric matching the quilt backing