Can you believe that QuiltCon 2022 member registration starts next week?! In the past few weeks I have told you about the workshops I am teaching at QuiltCon next February, Irregular FPP Shapes, Hand Accented, and Matchstick Quilting. Last week I told you about my first lecture, Stashed, and this week is all about my final lecture, Beyond Color: Creating Dramatic Quilts.
Set your alarms now! Member registration opens August 4, 2021 at 10am Eastern time, and non-members can sign up starting August 19, 2021 at 10am Eastern. Lots of workshops sell out quickly, so be ready to sign up as soon as the classes open in order to get your top picks!
Color is the first element you notice in most quilts. Color creates an immediate reaction when you look at a quilt. Many quilt shops organize a large part of their inventory by color. Color is important, but the strongest quilts put equal emphasis on other elements of design: line, texture, shape, and space. In this lecture these underrated elements become the star of the show!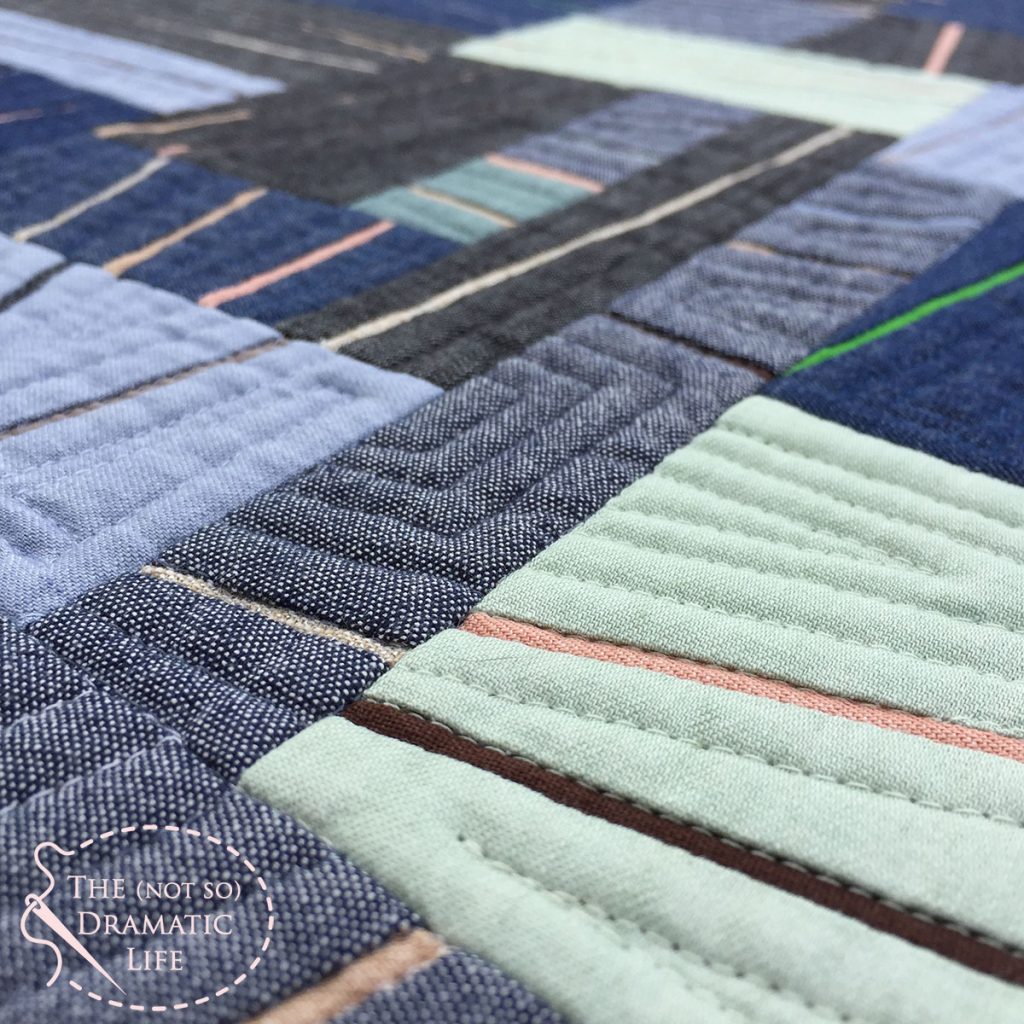 Class Description
Did you know that most art schools have students work in greyscale for months before they add in the element of color? Color is perhaps the strongest design aspect used by quilters, but our work is best when we consider all elements of design and how they work together. In this lecture, Cassandra looks at the role line, texture, shape, and space play in creating dynamic designs regardless of how much or little color is used in the final product. Creative challenges and prompts scattered throughout the lecture will leave you inspired to try new design techniques!
Date, Time, and Class Number
Beyond Color: Creating Dramatic Quilts is held on Friday morning of QuiltCon Week. You can locate the lecture by searching for the class number in the QuiltCon Catalog. You can also look at listings by instructor and type of class. This is a lecture.
Friday, February 18, 2022, 10:15am- 11:00am LE10
I hope I have the chance to see you at QuiltCon 2022! Doesn't Arizona in February sound like a great plan?!