Today, I thought I would share my first modern-ish quilt that I made before Modern Quilting was called Modern Quilting. If you have ever seen my guild trunk show, you may have seen this quilt, but not many other people have. I made this quilt as a 4-H project in the early 90's, and it was on my bed until I graduated from high school.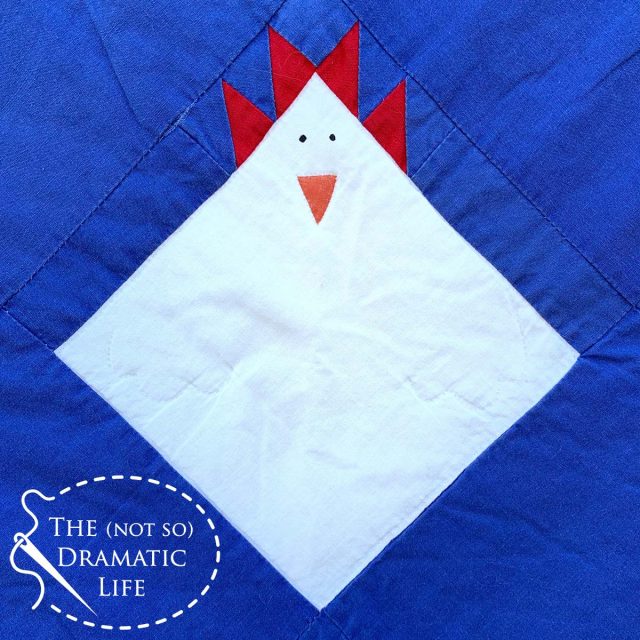 The design is based on a pattern in the book "On Behalf of Chickens" by Mary Tendall and Connie Tesene, but I decided to place the chickens among solid blocks instead of pieced ones. Selecting solid fabrics wasn't a common choice at the time, but now I like to think of it as my first foray into the Modern aesthetic. It is all hand quilted, which explains how little quilting I actually put on it! The stitches that are there are pretty good, especially considering my age at the time. They all fit into that 10-12 stitches per inch ideal.
I am actually impressed with how well this held up over the years. Looking back on your work, do you have a quilt that was "Modern" before its time?
I am excited to be participating in this year's 31 Day Blog Writing Challenge hosted by Cheryl Sleboda of Muppin.com, and I hope you will have the chance to check out some of the other awesome blogs that are participating this month.