Tantalizing, unseasonably warm weather here in Ohio has me ready to sprint into Spring, and this month's theme for Quilt Block Mania, Flowers, is ready for Spring too!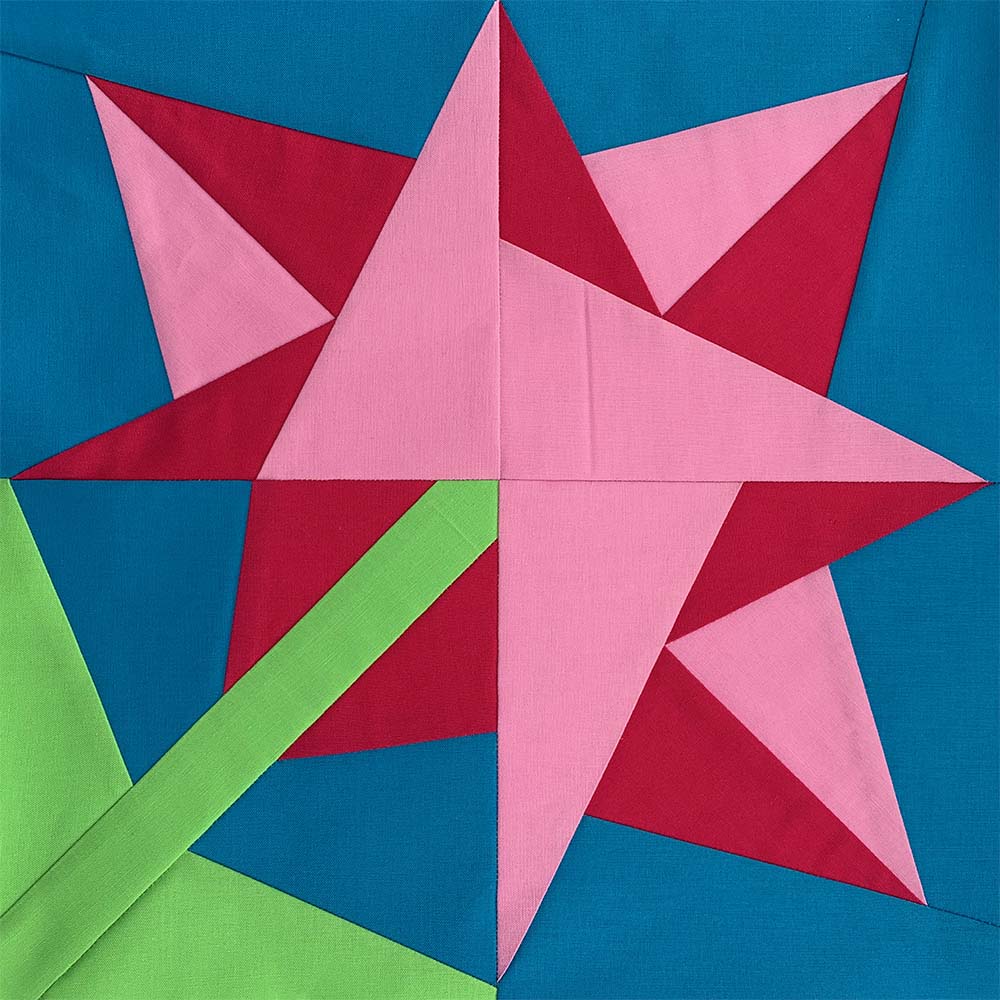 Spikey Floral Block Pattern
What happens when you cross a star block with a floral block? You get this fun spikey foundation paper pieced flower!
Color and Fabric
I used Painter's Palette Solids from PBS fabrics to create this block. Petunia (light pink) is the same pink used in my January and February Quilt Block Mania block. Raspberry (dark pink) reappears from the February block, and Island (green) and Turquoise (background) are both encore performances from the January block.
Quilt Block Mania
Quilt Block Mania brings free 12″ quilt blocks to you with a new theme each month. The designers vary each month. This month's designers are:
Chubby Daisy Quilt block by Carolina Moore
Violet by Inquiring Quilter
Dahlia by Inflorescence Designs
Poppy by Boberry Design Co
Summer Poppies
Coronation Bloomd
Rose of Sharon by QuiltFabrication
Irises by Paleofish Designs
Lavender by Palm Creations
Crocuses at Patti's Patchwork
Tulip by Penny Spool Quilts
Improv Pansy at Lovingly, Lissa
Daisy by Appliques Quilts and More
Cone Flower
Summer Flower by Crafty Staci
Mother Nature's Memos
Kaye Collins- Big Blossom
Flower Shop
Star Flower Quilt Block
FPP Flower at The (not so) Dramatic Life
Spring Tulip by Around the Bobbin
Pretty Pot
Happy Sunflowers by Blue Bear Quilts
Poppy by Sallys' Sewing Circle
Reversible Flower Block | Happy Hippie Studio
Primrose Pinwheels by A Piece of Quiet Quilts
Flower power