Have you ever done a 100 day creative project? I have heard about these so many times, and even participated in one of the sew-a-longs for the Tula Pink blocks, but I have never set out to do this type of project on my own. As a confessed binge-quilter, it seems inspiring to work a little bit on a project everyday to end up with a major project. Once I decided to do the project, there were two big questions: What to do? and When to do it?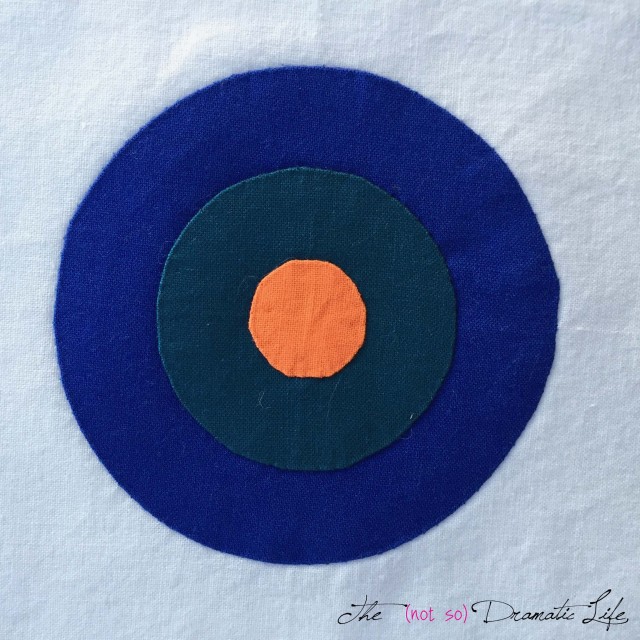 There were two quilts that I have been contemplating that would have worked well for a 100 day project. The first is a form of structured improv quilting, and the second was a circle appliqué quilt. The appliqué quilt ended up winning out since I am currently lacking a hand sewing project, and it is much easier to work on if I'm out of my sewing space. Currently, I'm not scheduled to go out of town for the first 100 days of the year, but I do like a certain degree of flexibility.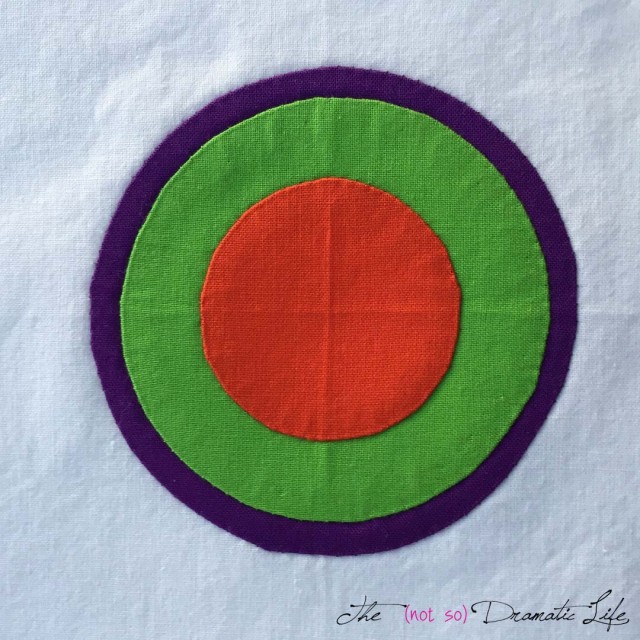 As I was deciding when to start the project, I was actually going to avoid starting on the first of the year so I won't hear all of the statistics and news stories of how quickly people abandon their resolutions. So why did I start this on January 1st? I was looking at major days on the calendar, and realized that my birthday falls on the 100th day of the year. I really don't know how I had never realized this before, but that timing was too perfect to pass up.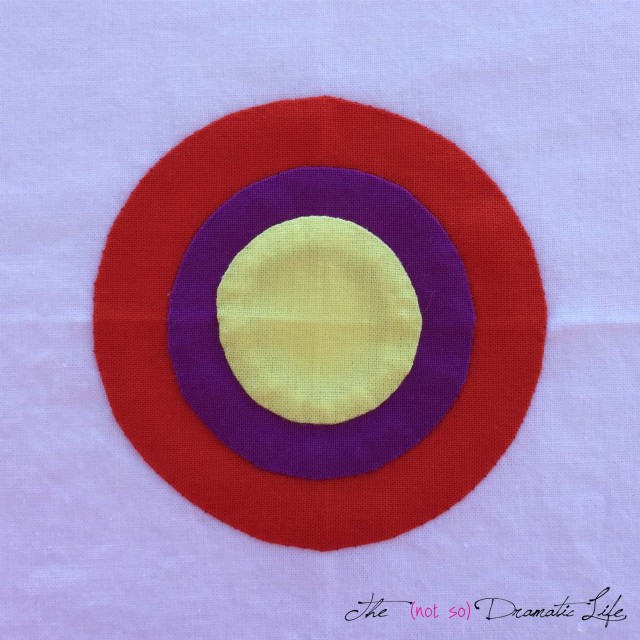 I am currently planning a quilt top that will have 100 blocks that each finish at 8″ square. The first three blocks are shown in this post, and they have all been concentric circles centered on the background square. I am not sure if I will continue this trend all the way through the project- there are so many other compositional options to consider, and I want to let the project evolve. I am planning to use mostly solid fabrics, but there are going to be a few prints mixed in in the coming weeks.
I will be doing an occasional progress post here on the blog. If you want to watch my progress daily, check out my Instagram feed or #100daycirclequilt