I love using colorful thread. There is a good chance that you have gathered that if you have seen much of my work. I also have a tendency to use it the most in matchstick quilting. In the last few weeks I had been contemplating how I could infuse a quilt with colorful thread in an abstract way without using straight lines. Ultimately the idea of circles took over.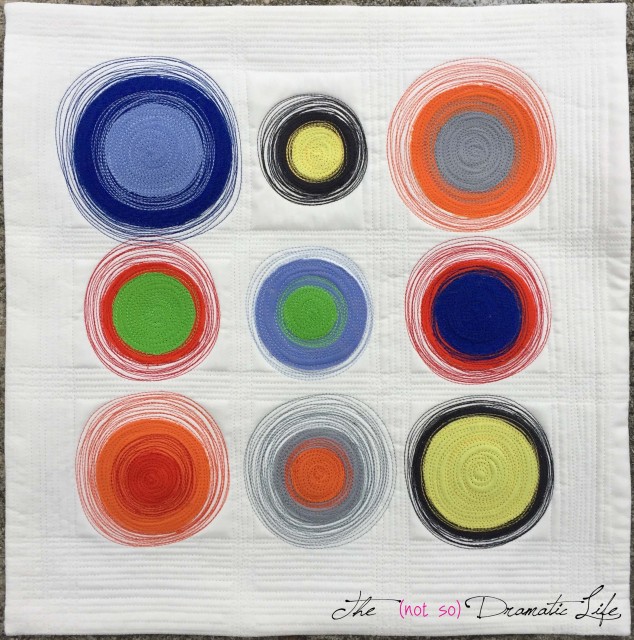 This mini quilt is mostly a sketch to explore a quilting technique, so I kept the construction process as simple as possible. Prior to quilting the circles were all held in place with Wonder Under fusible web and the small size (15″ square) made it really easy to throw on the longarm to quilt.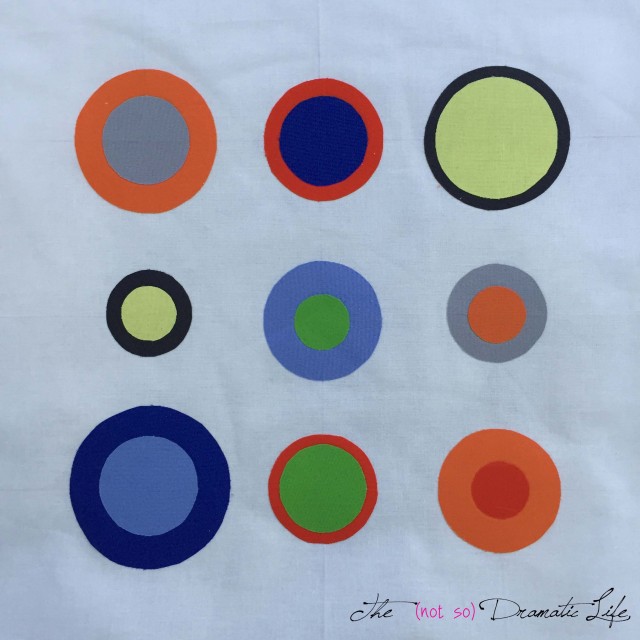 The quilting thread matches the fabrics and then infuses color into the adjoining fabric. The color of the outermost section of the concentric circle flows out into the background through the quilting. I stuck with 50wt thread for this because I wanted to make a lot of lines over a small area, and didn't want too much thread build up. I decided to emphasize the grid configuration of the circles and juxtapose the dominant curves of the circles with some straight lines. Some simple, white matchstick quilting between the rows and columns of dots accomplishes this goal. The quilting on this took about an hour, but most of that was thread changes 🙂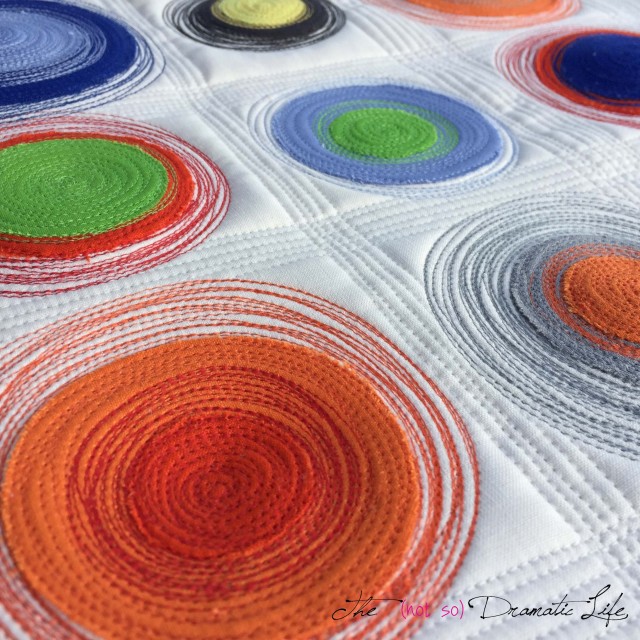 The quilt is finished with a simple facing that matches the backing fabric. I love using a solid backing on a quilt with lots of thread colors to show off all of that work.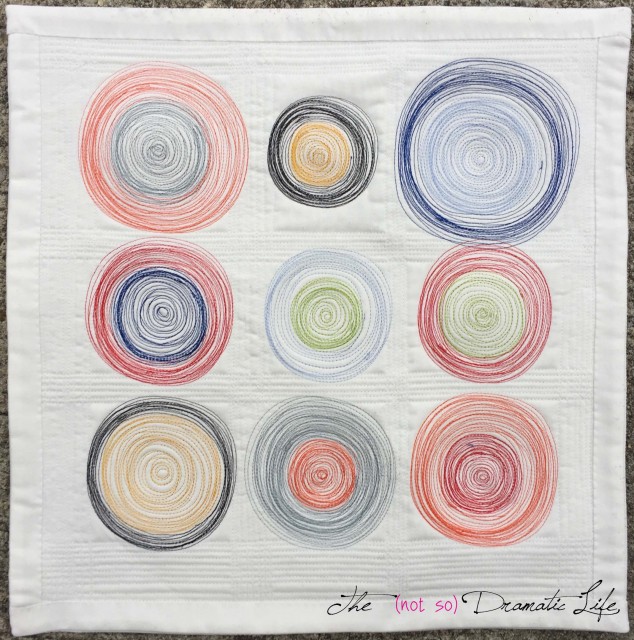 Quilt Stats:
Title: 9 Patch Circles
Size: 15″ x 15″
Techniques: Fused Applique
Quilting: Free motion quilting using an A-1 Longarm
Fabric: Assorted solids on a Kona Snow background with Kona Snow backing
Batting: Hobbs 80/20
Thread: Quilted with a variety of 50wt Aurifil