The most recent challenge for Aurifil Artisans was to use Aurifil thread and Kaffe Fassett fabric to create a project featuring hand stitching. I have been needing a mid-sized cross body purse just large enough to hold a wallet and a bottle of water. This will be the perfect size to carry to the zoo once social distancing is over.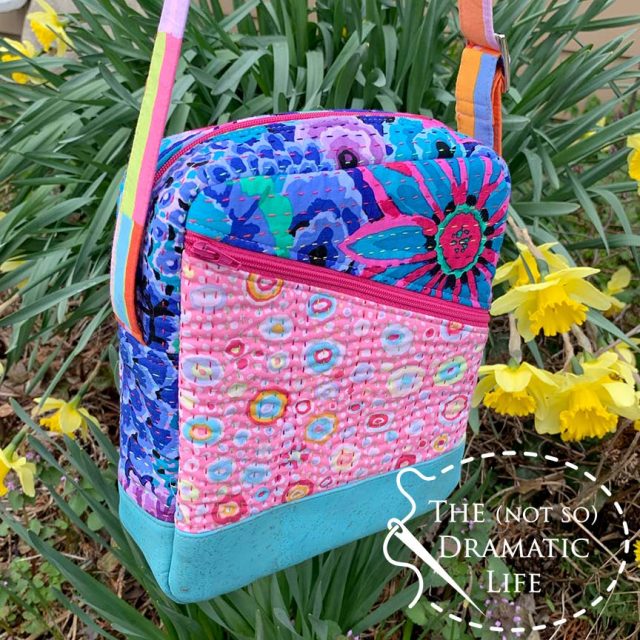 I used nine colors of 12 wt Aurifil thread to hand quilt the fabric panels prior to constructing the bag. I hand quilted the Kaffe Fabric to a layer of Hobbs Thermore batting with no backing prior to flat lining the pieces to Annie's Soft and Stable. The Thermore batting is a thin polyester that worked really well to give the quilting some dimension without being too thick when paired with the foam Soft and Stable.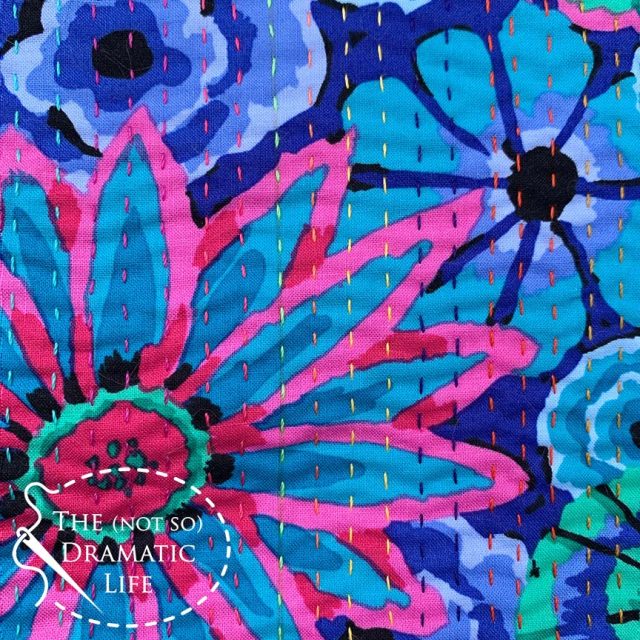 I chose to change the direction of the quilting stitches to add more interest to the design.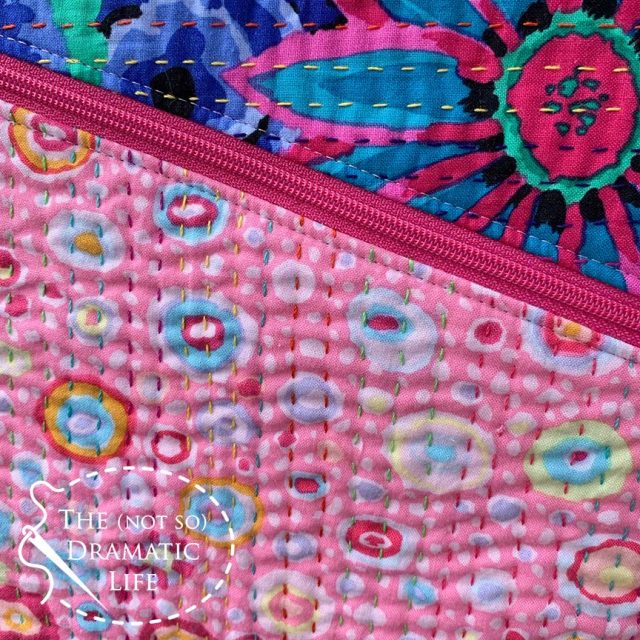 The front of the bag features a diagonal zipper pocket that will be great for easy access to my cell phone.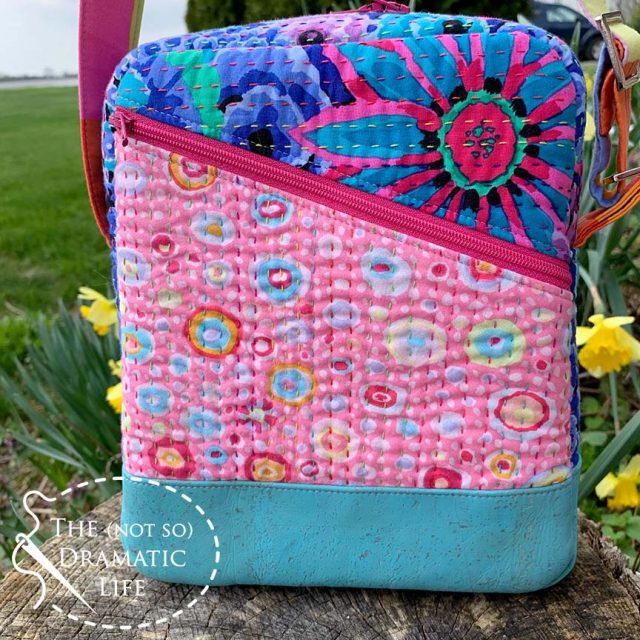 The bag back is a solid panel of fabric, and I added a cork bottom to the bag for added durability. The bag strap is adjustable to go from regular to cross body.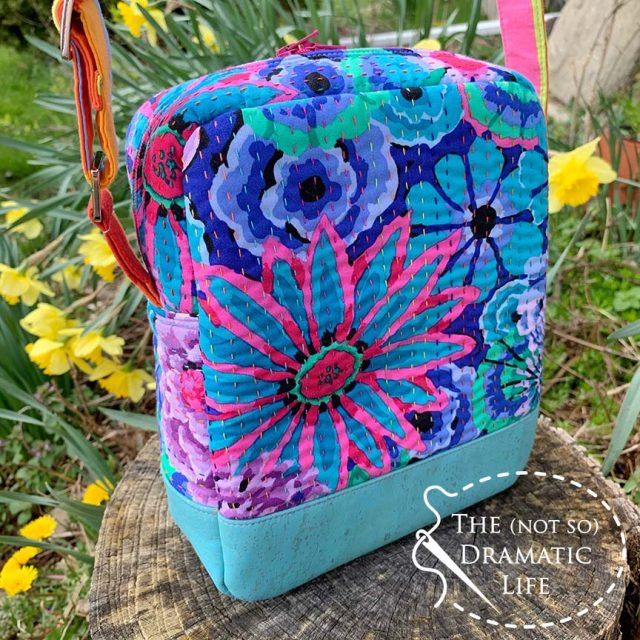 There is more Kaffe fabric featured inside, and an additional zipper pocket, too.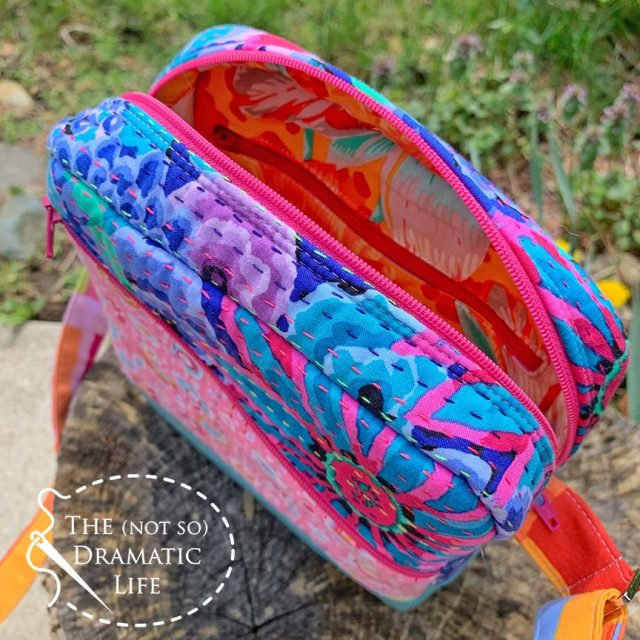 The finished bag measures 7-1/2″ wide, 9″ tall, and 3″ deep, and I am looking forward to carrying such a cheerful accessory!