Baubles is one of my oldest UFOs, and I am thrilled that I finally finished it up this week!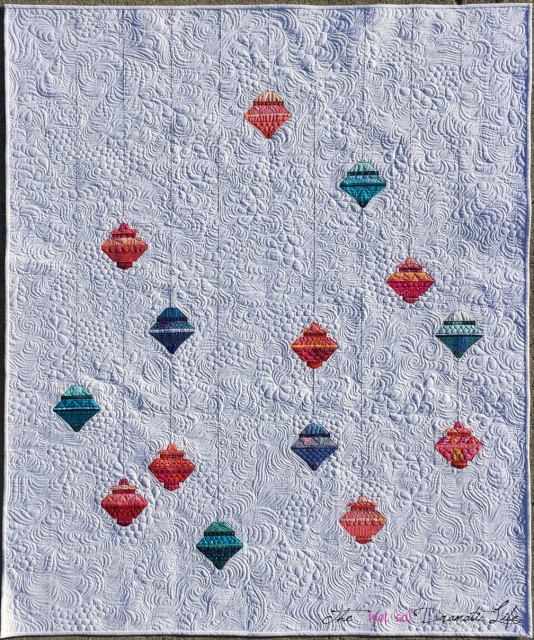 The blocks were designed on EQ7 when I was first experimenting with the program. These are some of the first paper piecing blocks that I designed from scratch. Once they were assembled, they got set aside, and I didn't touch them for nearly a year.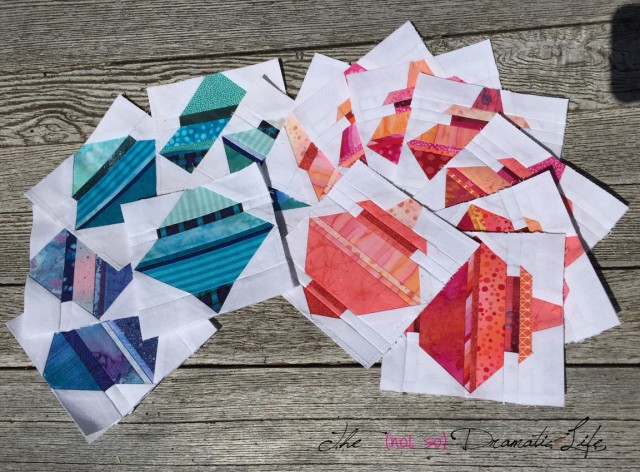 From the start, I didn't have a particular plan for the blocks, but eventually I brought them together in a configuration resembling hanging ornaments.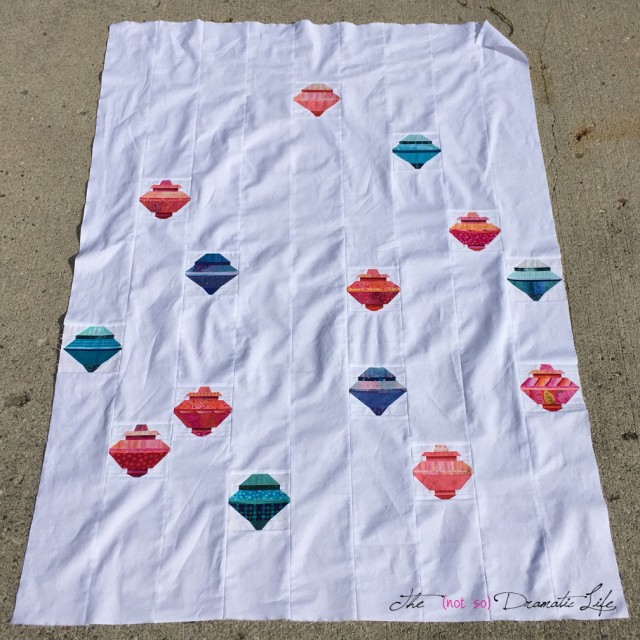 The quilting was probably the most fun of the entire project. I really enjoy doing all over free motion quilting, and this quilt is done almost entirely with this technique.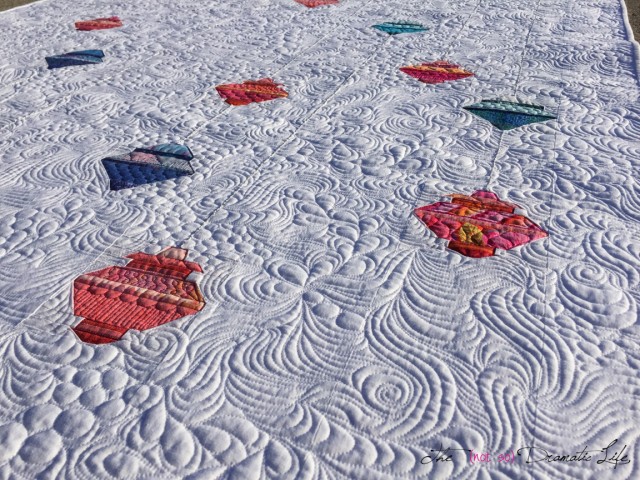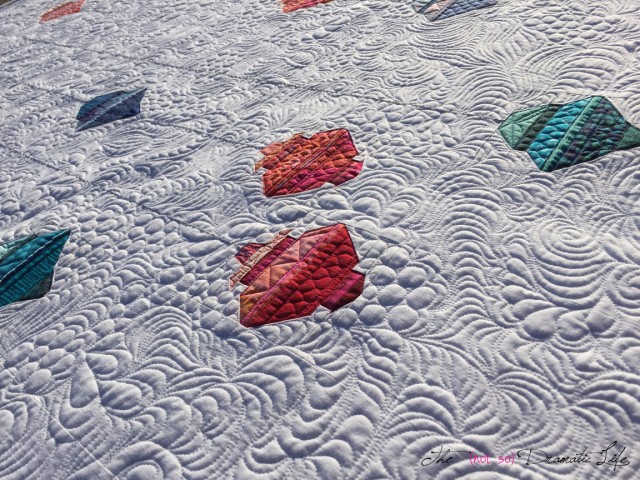 The only exception is that each bauble is quilted with coordinating thread and a combination of free motion and ruler work specific to each block.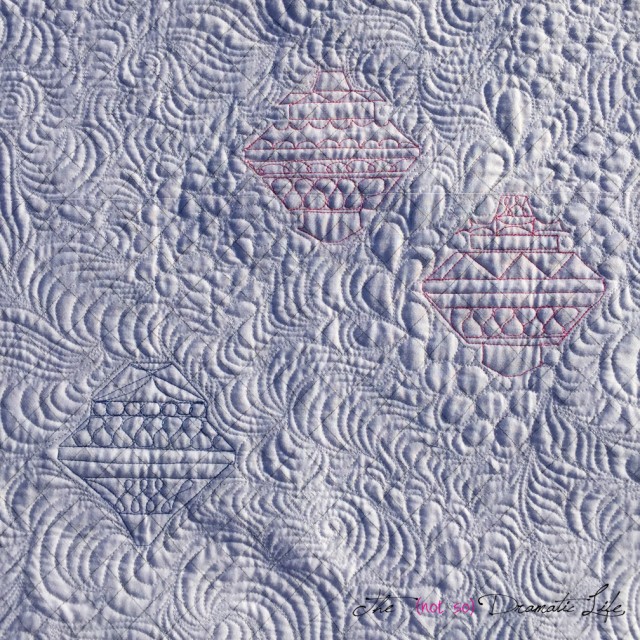 Once the quilting was finished, I embroidered silver hanging strings for each ornament.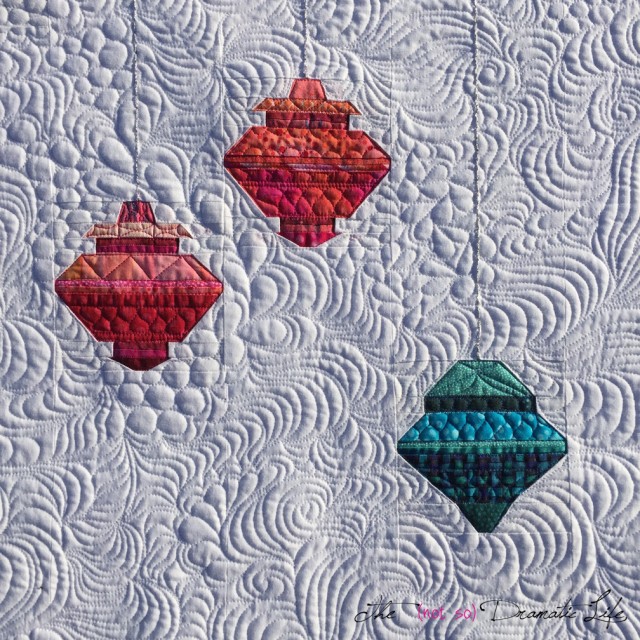 I decided to keep the binding white to allow the illusion of the baubles floating in space.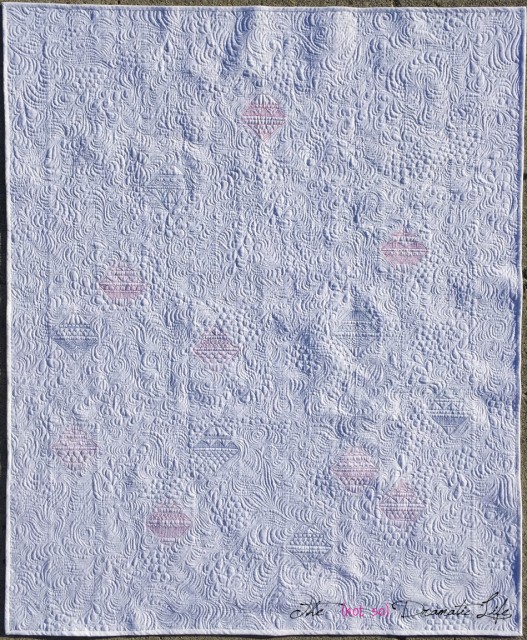 Quilt Stats
Title: Baubles
Size: 44″x53″
Techniques: Foundation paper piecing, traditional piecing, hand embroidery
Quilting: Hand guided longarm quilted on an A-1 Elite using free motion and ruler work techniques
Fabric: White Kona cotton and assorted pink, red, blue, and turquoise cotton prints
Batting: Warm and White cotton blend batting
Thread: Pieced using white Gutermann Mara 100, Quilted with white, bright pink, and blue Aurifil 50wt cotton thread, embroidered with silver Wonderfil and Gutermann Metallics
Binding: White Kona, cut in 2″ wide strips on the bias, machine stitched to the front, hand stitched on the back.
This quilt was my One Monthly Goal for January!