For the third year, a small quilting group I belong to has done a fun challenge and swap combination project. Around September or October we each bring a piece of fabric (fat quarter or larger) to a meeting and place it in a brown paper bag. One by one we each pull out a piece of fabric and try to guess who put that fabric into the bag. We are surprisingly accurate! We then take the fabric that we pulled out and make a gift for the person who originally put the fabric in the swap. It can be anything sewn, and there is usually a wide range of projects that come out of this challenge and swap.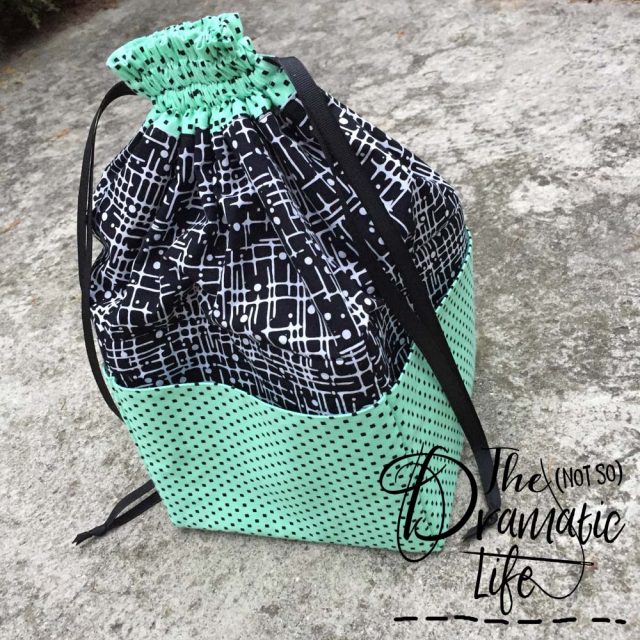 This year the fabric I pulled out of the bag was a cute rectangular dot print on a light green background. Since the green is so light, it almost read as a neutral. It looked good with so many different colors! In the end, I loved the line and dot effect of the black and white batik with the dot print.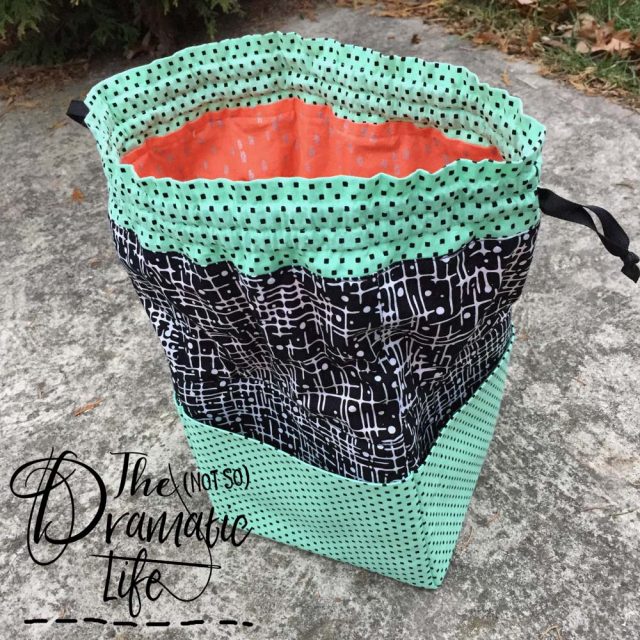 I decided to make a project bag with pockets around the outside to hold supplies and notions. The lower half of the bag has a structure of Annie's Soft and Stable so that it will stand easily on its own. The bag is fully lined so there won't be a chance of having a work in progress catching on any seams or picking up unwanted threads. I thought the orange was a fun, unexpected pop of color, and it is also a favorite of the swap recipient!