I love designing new blocks and quilt designs, and I am so excited to work with the wonderful palette of solids provided by Cloud 9 Fabrics!
Designing this block took me back to my undergrad years as a painting major when I spent a great deal of time experimenting with pattern, particularly plaid.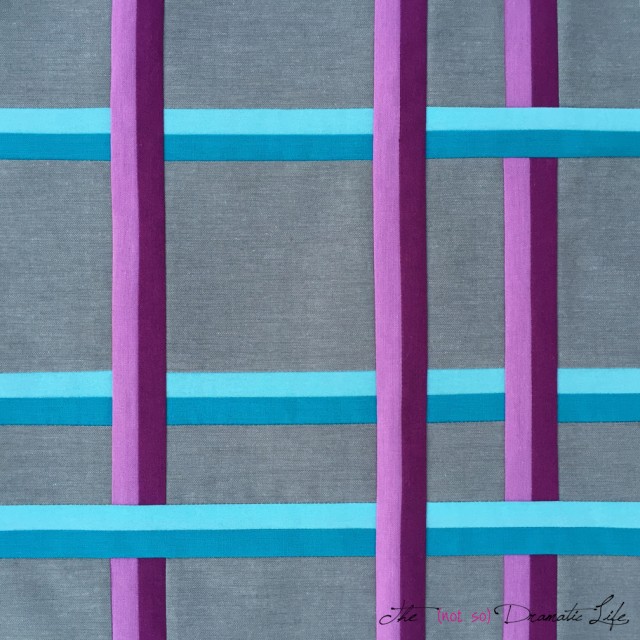 The group of Organic Cirrus Solids in a Berry Harvest Color Palette included a dark and light version of two of the colors, so I was inspired to use these to create an illusion of dimension.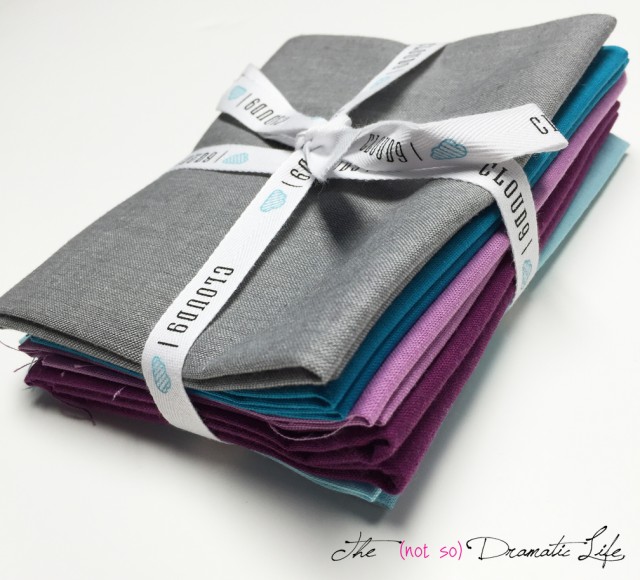 Standard machine piecing techniques are used to construct this block, so anyone who is comfortable with accurate cutting and stitching a consistent 1/4″ seam allowance can make this block.  The pattern for Berry Patch Plaid is available as a free download on Craftsy.
Multiple blocks would make an awesome complete quilt!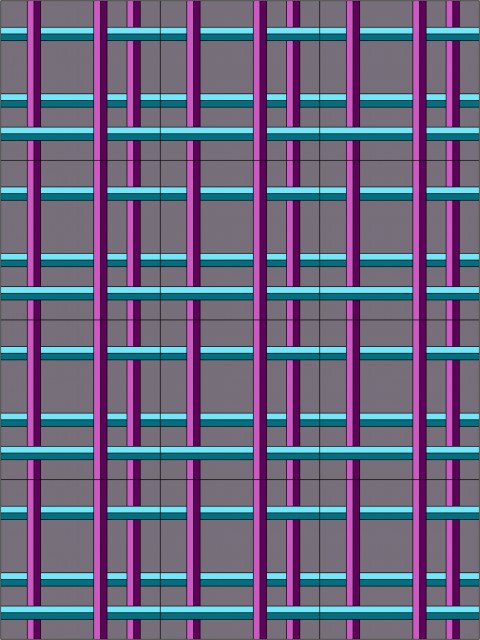 More than 60 new blocks have been shared during this three day hop, so I hope you will take a look at some of the wonderful designs that have been created in this color scheme!
A big thank you to Cloud 9 Fabrics and our wonderful hosts, Yvonne of Quilting Jet Girl, Cheryl of Meadow Mist Designs, and Stephanie of Late Night Quilter!
Today you will see new posts from these bloggers:
Host: Stephanie @Late Night Quilter
Kathy @Kathys Kwilts and More
Paige @Quilted Blooms
Mary @Strip Quilts Pass it On
Allison @Woodberry Way
Seven @The Concerned Craft
Olusola @Alice Samuel's Quilt Co.
Ann @Brown Paws Quilting
Jodie @Persimmon + Pear
Vicki @Orchid Owl Quilts
Kitty @Night Quilter
Francine @Mochawildchild
Shelley @The Carpenter's Daughter who Quilts
Jayne @Twiggy and Opal
Geraldine @Living Water Quilter
Shannon @Shannon Fraser Designs
Lisa @Sunlight In Winter Quilts
Jessica @Quilty Habit
Cassandra @The (not so) Dramatic Life
Deanna @Stitches Quilting
Denise @Craft Traditions
Tuesday's Bloggers were:
Host: Cheryl @Meadow Mist Designs
Miranda @I Have Purple Hair
Jennifer @The Inquiring Quilter
Sarah @123 Quilt
Leanne @Devoted Quilter
Jen @Patterns By Jen
Jennifer @RV Quilting
Amanda @Quiltologie
Sharon @Yellow Cat Quilt Designs
Jen @A Dream and A Stitch
Jen @Faith and Fabric
Carole @Carole Lyles Shaw
Stephanie @Quilt'n Party
Susan @Sevenoaks Street Quilts
Katrin @Now What Puppilalla
Amista @Hilltop Custom Designs
Nicole @Handwrought Quilts
Marla @Penny Lane Quilts
Silvia @A Stranger View
Sarah @Smiles Too Loudly
Carrie @the zen quilter
Mary @Quilting is in My Blood
Velda @GRANNYcanQUILT
Mondays designers were:
Host: Yvonne @Quilting Jetgirl
Abigail @Cut & Alter
Janice @Color, Creating, and Quilting!
Lorinda @Laurel, Poppy, and Pine
Melva @Melva Loves Scraps
Renee @Quilts of a Feather
Kathryn @Upitis Quilts
Kim @Leland Ave Studios
Amanda @this mom quilts
Holly @Lighthouse Lane Designs
Irene @Patchwork and Pastry
Jennifer @Dizzy Quilter
Karen @Tu-Na Quilts, Travels, and Eats
Anne @Said With Love
Suzy @Adventurous Applique and Quilting
Sharla @Thistle Thicket Studio
Kathleen @Smiles From Kate
Amanda @Gypsy Moon Quilt Co.
Sarah @Sarah Goer Quilts
Chelsea @Patch the Giraffe
Jinger @Trials of a Newbie Quilter
Anja @Anja Quilts
Daisy @Ants to Sugar