The Ohio State Fair has been a tradition since 1850, and it continues to be a favorite summer destination for Ohio families to both learn and have fun. County and State Fairs have always honored the makers in their communities, which makes the inclusion of the fair in this quilt particularly appropriate. The fair runs for a week and a half from the end of July to through the beginning of August, so I knew that the fair block would be perfect for August.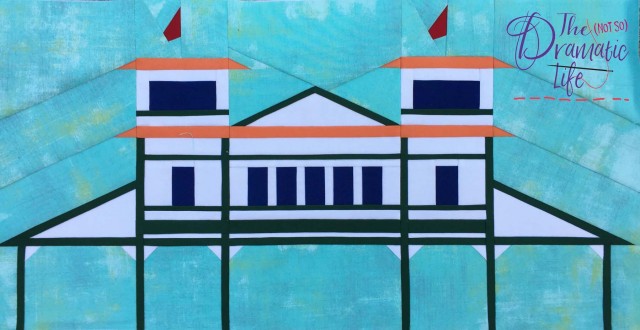 The Ohio State Fair has taken place in the same location since 1886, and the buildings that comprise the fairgrounds have been constructed throughout the years since then. The architecture has evolved to meet the needs of each department, so the overall look of the fairgrounds is quite eclectic.
I chose to focus on the Poultry and Rabbit Pavilion for two main reasons:
The architecture of the building is one of the most distinctive on the fairgrounds, and
I raised chickens in 4-H, so I always spend an inordinate amount of time visiting the poultry barns at every fair I attend.
I have noticed that I am drawn to buildings with green trim, so this was right up my alley!
The occupants of the pavilion are usually quite interested in their visitors. This pullet (female chicken born in the same year) was particularly social.
The feather patterns on these birds are stunning!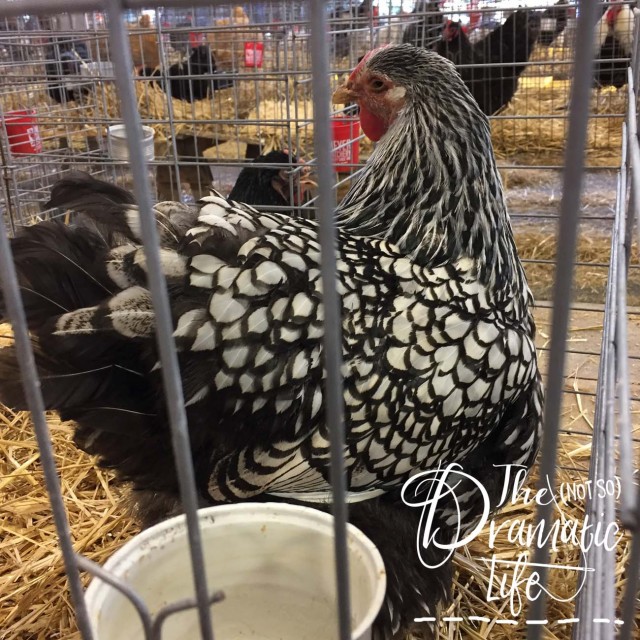 Did you know that the color egg a chicken lays corresponds to the color of its earlobe, not the color of its feathers? I didn't know this until I raised egg layers for the first time, and got a gorgeous brown egg from my snowy white flock of chickens!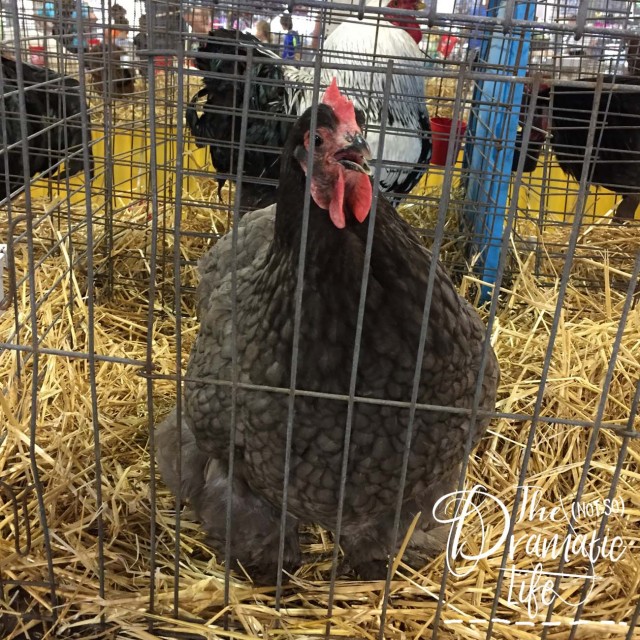 I will refrain from showing you the dozens of other chicken photos I have taken this year, but I'm starting to think there may be a chicken quilt in my future! The pattern for this block, and the rest of the quilt, are available exclusively from Dabble and Stitch in Columbus, Ohio.
If you have already purchased the pattern, you can access the extra templates here. You will need the password included in the pattern instructions to access this page.