The Topiary Garden in Columbus, Ohio is situated behind the Main Library and provides a lovely outdoor counterpart to the building. This month's block highlights this unique park.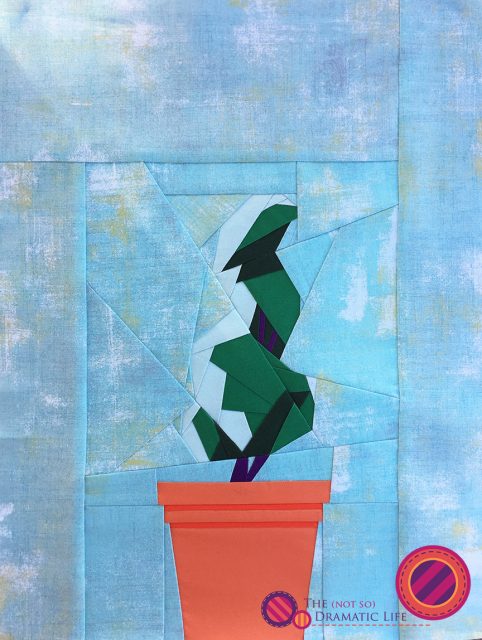 Walking paths wind around the gardens with carefully sculpted plant structures. This month's block depicts a common topiary shape in a pottery planter.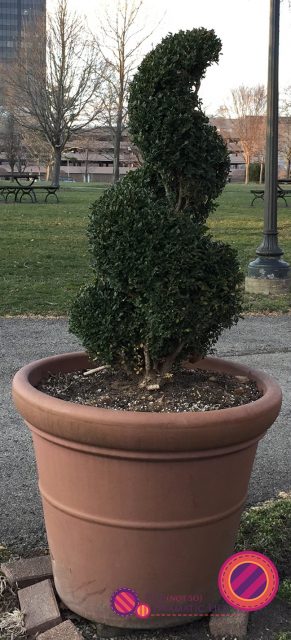 This garden is most known for the topiary depiction of Seurat's Sunday Afternoon on the Island of La Grande Jatte. The figures are positioned looking over the pond, and allow you to see this recognizable image from many perspectives. At the top of the hill you can take in the scene from the view of the painter.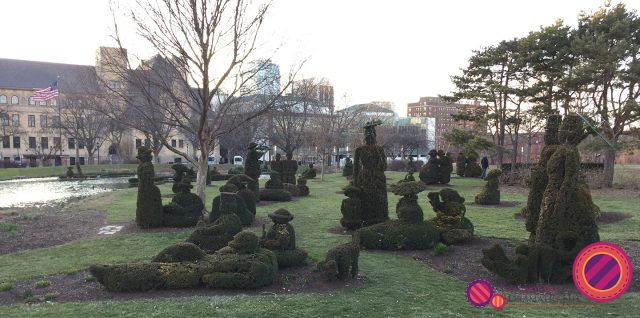 This pattern is available from Dabble and Stitch in Columbus, Ohio. If you have already purchased the pattern, you can access the extra templates here. You will need the password included in the pattern instructions to access this page. I will be doing a construction demonstration of a portion of this block at 1pm on Sunday, April 7, 2019 at Dabble and Stitch.